In a candlelit room, about 20 people clad in silk eye masks are sipping from rose-gold-rimmed glasses. 
It may sound like an exclusive experience for whiskey aficionados, but it's actually available to all. This is one of several signature Whiskey Stories® events where guests engage all their senses through science techniques and storytelling while learning about a 1,000 year old drink.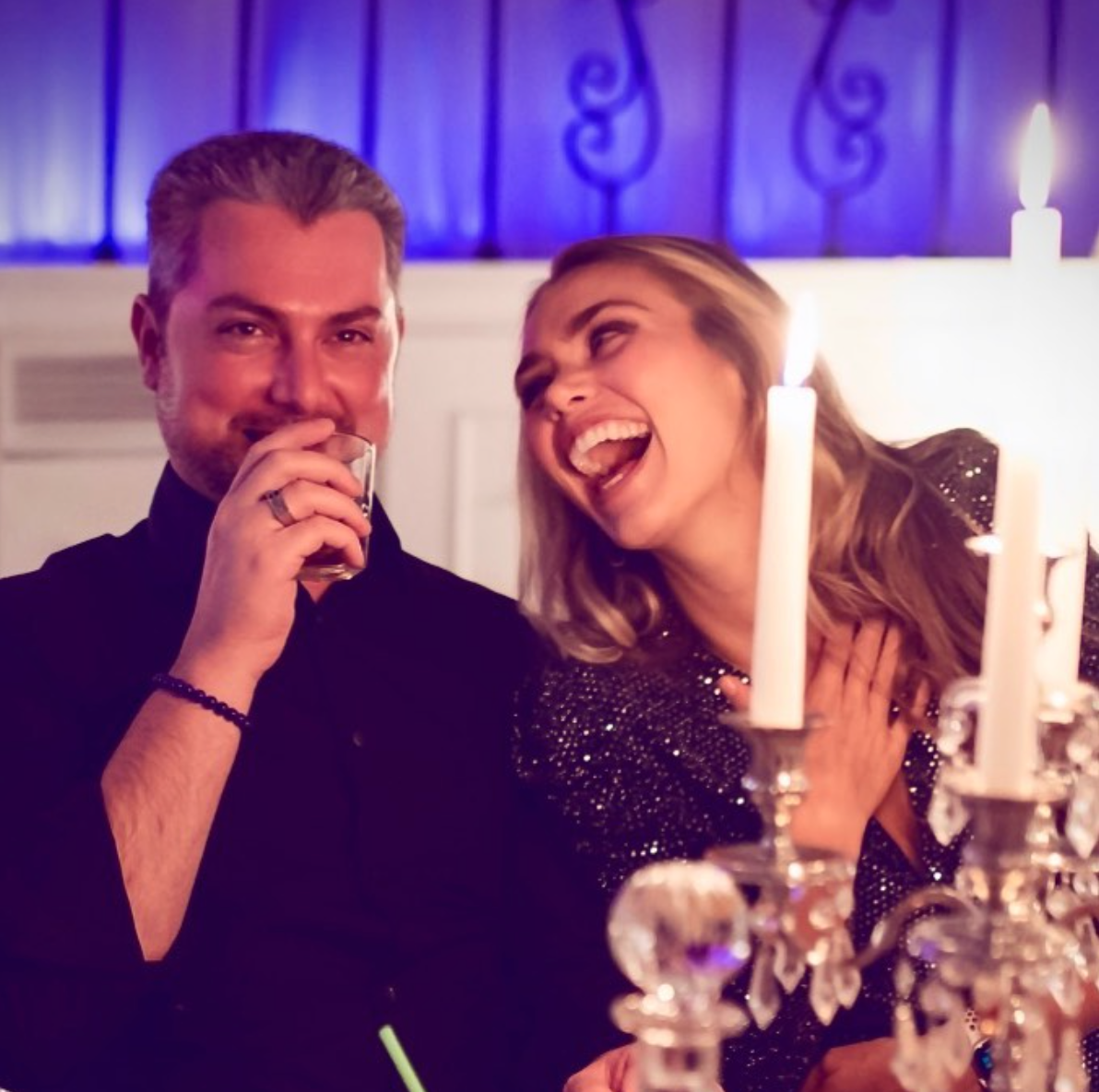 Whiskey Stories® is the invention of Rachna Hukmani, who has over a decade of experience in the industry. Her multi-sensory events are paired with food, comedy, and history lessons – all personally curated.
Hukmani writes the scripts, selects the special glassware, and even invented the whiskey-infused salad dressing that's served to diners (if you ask nicely, she might give you the recipe). These personal touches are probably why Whiskey Stories® is recommended by the Michelin Guide. 
She's been running the events since 2014, when she launched Whiskey Stories® in order to offer tastings that took the personal into account. "I would go to whiskey tastings and they were run the same way. They'd assume all palettes are created equal. Your palette actually picks up different food based on your upbringing, what food you're used to," she explains.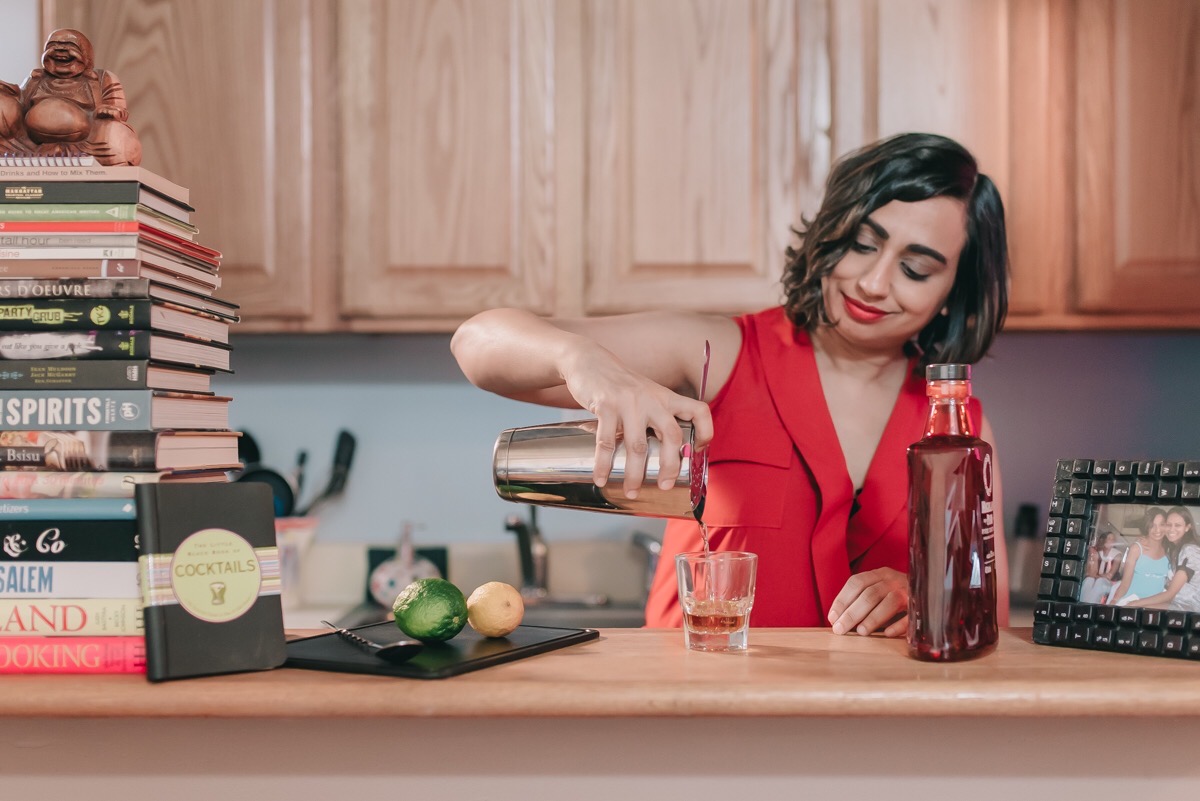 A taste for business
Hukmani was raised in Cyprus but knew from the age of five that she wanted to live in the United States. Her dream was close to fulfillment when she was offered a job at an ad agency in New York, but it was a rocky start.
On her first day in America, the Twin Towers were destroyed in the September 11 terrorist attack. In the ensuing chaos, Hukmani was laid off and she had just weeks to find a new job before her visa expired.
She was determined not to leave. "If I did that, it's like telling the universe I'm giving up," she says. Her perseverance paid off when she landed Johnnie Walker as a client, a fortuitous change of plan: "I've been digging deep into whiskey since then." 
Hukmani was drawn towards whiskey's complexity and rich history. She stayed in the industry for over a decade, marketing established whiskies and launching new ones like The Macallan 12 Double Cask and the Highland Park Magnus.
In 2014, Hukmani was laid off from a job at a cosmetics company and decided to launch her own business. Her multi-sensory tasting experiences, she decided, would engage all the senses and would tackle everything from the beverage's colorful history to the terroir of a given bottle.
She partnered with New York restaurants to provide food and dessert pairings. She brought in actors to brighten the events with narrative story-telling about key aspects of whiskey's past, like bootlegging. During the tastings, Hukmani acts as host, leading attendees through each drink.
The events offer something for everything, from the totally inexperienced (who gravitate towards her mac & cheese and whiskey tasting) to the aficionado (who often sign-up for Whiskey in the Dark®). Hukmani says her guests often email her afterwards to express how much they've learned.
Her events now sell out weeks or months in advance. Eventbrite has played a supporting role: "I've been with Eventbrite from the start, they've been a great partner from the beginning," says Hukmani.
Women and whiskey
Her success is a special achievement for Hukmani, who is the first South Asian woman to start a whiskey business. Whiskey is usually regarded as a male-dominated industry but that reputation is changing, she says. 
Women make up some 30% of the buyers for whiskey. Whiskey Stories® guests are an equal number of men and women. And, Hukmani reminds us, women have actually been a part of the drink's story from the start.
Take Johnnie Walker, Hukmani's first whiskey client, for example. The business owes some of its original flavor to two women. The Cardhu distillery was first run by Helen Cumming in the 1820s, who then passed management down to her daughter-in-law Elizabeth Cumming. 
As production increased, they eventually sold to Johnnie Walker who used the Cardhu Scotch Whiskey in their famous blend.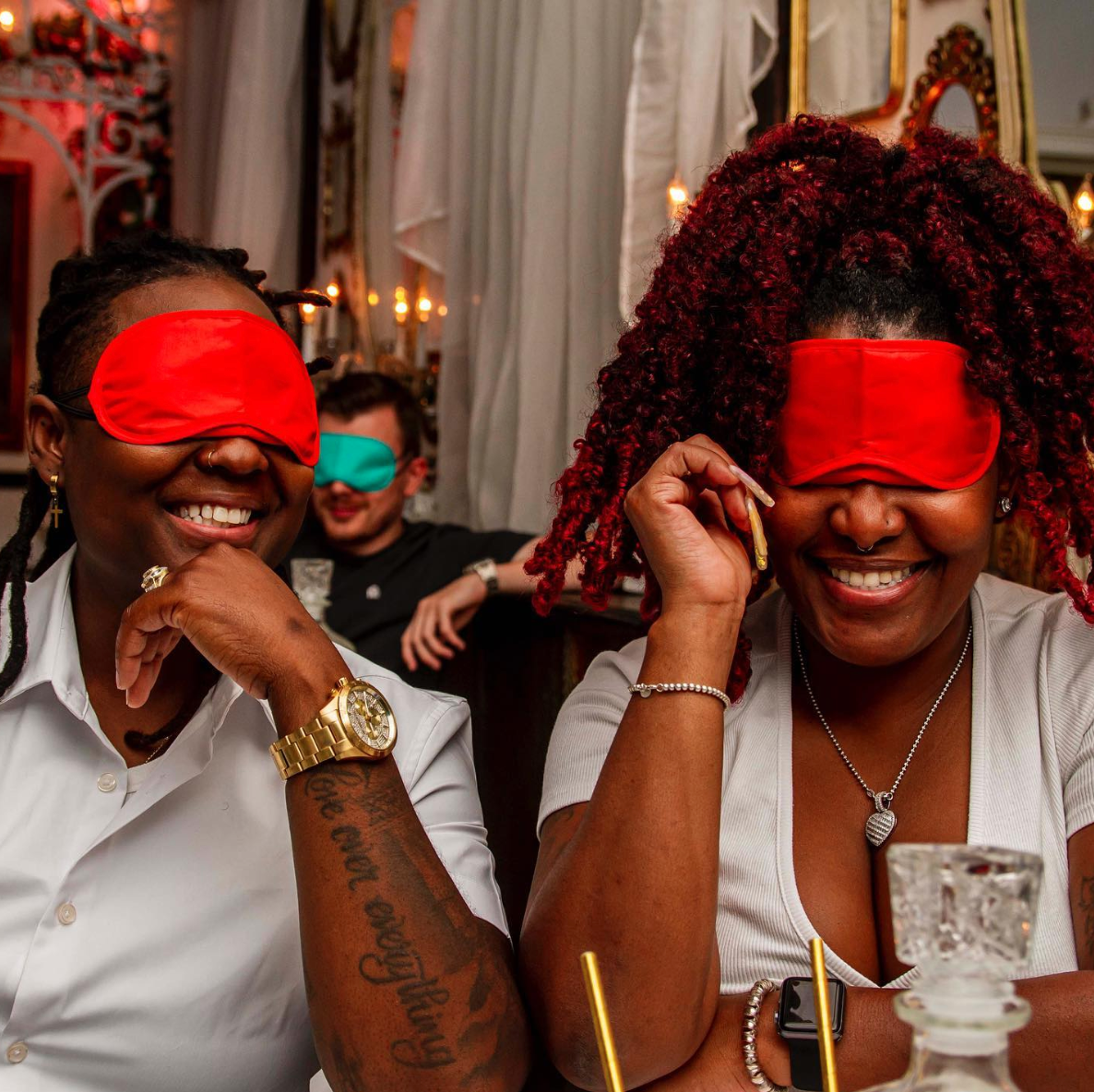 Smell of success
Hukmani is still coming up with new ideas. The COVID-19 pandemic launched a thought she'd been kicking around for awhile, to offer virtual events for those not able to make it to New York. These were also a success, bringing in customers from around the world.
Six years ago, she also launched a line of whiskey-inspired colognes. Each one takes the best part of a particular whiskey and pairs it with aromas like lavender, cardamom, and black tea to produce compelling unisex scents (that won't leave you smelling like a bar). "Couples often like to wear the same scent," she says.
For other entrepreneurs looking to launch their own business like Whiskey Stories®, Hukmani says to be bold: "It's okay to ask for help. If you don't need help, then your vision isn't big enough." Skepticism from others should just fuel your passion to prove them wrong.
Want to explore your senses at a Whiskey Stories™ event? Follow them on Eventbrite to be alerted when new events are added.