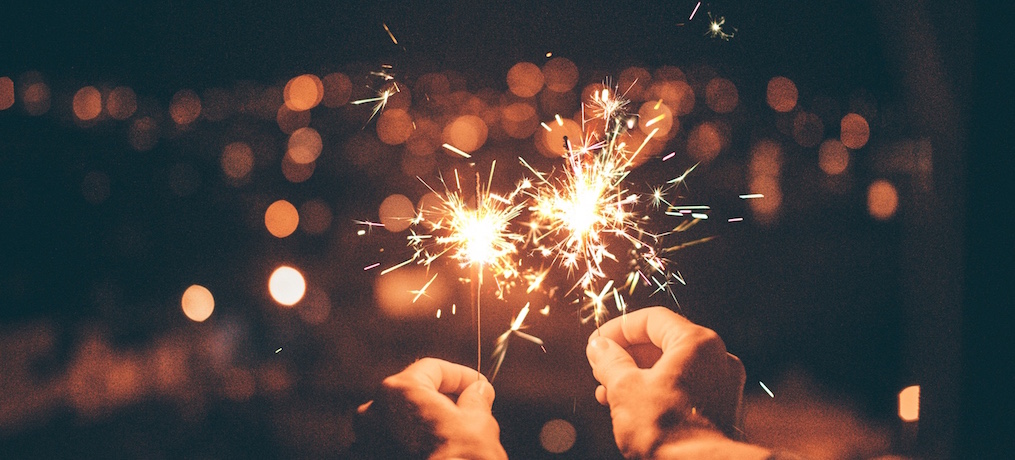 NYE Trends: Here's What People Want at a New Year's Eve Party
While your average citizen is bemoaning the fact that Halloween paraphernalia is already showing up in stores, we in the event world are thinking ahead to New Year's Eve. It might be months away, but to make it the best night of the year, venues and organizers have to plan ahead — and plan smart.
We recently conducted a poll on Twitter to find out exactly what people look for in a New Year's Eve celebration. Here are the most illuminating insights we gleaned from the Twittersphere.
The #1 reason people choose one New Year's Eve event over another is to be with their friends.  
More than any other night of the year, people want to celebrate New Year's with the ones they love — and the ones they want to love. After all, who would you rather kiss at midnight? That person you've been eyeballing all year, or some stranger who just happens to be standing near you when the clock strikes midnight?
Besides the cool 44% who say they choose New Year's Eve events by who else is going, other top factors were the event price (28%), the performers (18%), and the event size (10%).
Your biggest competition for New Year's celebrations? Home sweet home.
We were surprised to find out that half the people we polled prefer "hanging at home" on New Years to painting the town red, and 36% named "my couch" as the coolest venue in town. To entice those homebodies out on this big night, make it easy for them with a convenient location, chill vibe, and good price point.
For the half who do go out, their favorite events tied between fancy galas and a bar with friends, each taking 18% of the vote. Another 10% are seeking parties with entertainers. When you're choosing a location, consider that a fancy hotel and a yacht each got more than a quarter of the vote for "coolest venue."
The winning ticket price is under $50.
To entice people off their couch and to your party, you have to hit the right price point. 42% of people we polled said they only spend $0-50 on New Year's Eve, but the rest of your audience is willing to splurge. 30% of voters said they'd pay $51-100, and 11% are willing to pay over $200.
To capture the interest of thrifty and spend-happy party-goers alike, consider offering a cheaper general admission ticket with the opportunity for upgrades. More than a quarter of poll participants said they would purchase VIP tickets or bottle service to usher in the New Year. To find out how to get more event-goers to more ideas on this, read How to Entice New Year's Eve Revelers to Go VIP.
Don't panic if ticket sales don't take off until after Christmas.
Nearly half of the people we polled (46%) decide what to do the week before New Year's, and 35% decide in early to mid-December. So you have plenty of time to plan your party — and don't fret if tickets don't start to sell until the end of December.
That said, a solid 20% of poll participants start making plans 2-6 months before the event. (One person commented that they start considering it when they make their travel plans for the holidays.) Since the majority of people choose plans based on their friends, if you lock this group in early you can expect them to bring buddies along closer to the date.
Want more tips on how to plan the best New Year's bash ever? Download our Definitive Guide to New Year's Eve Event Planning.