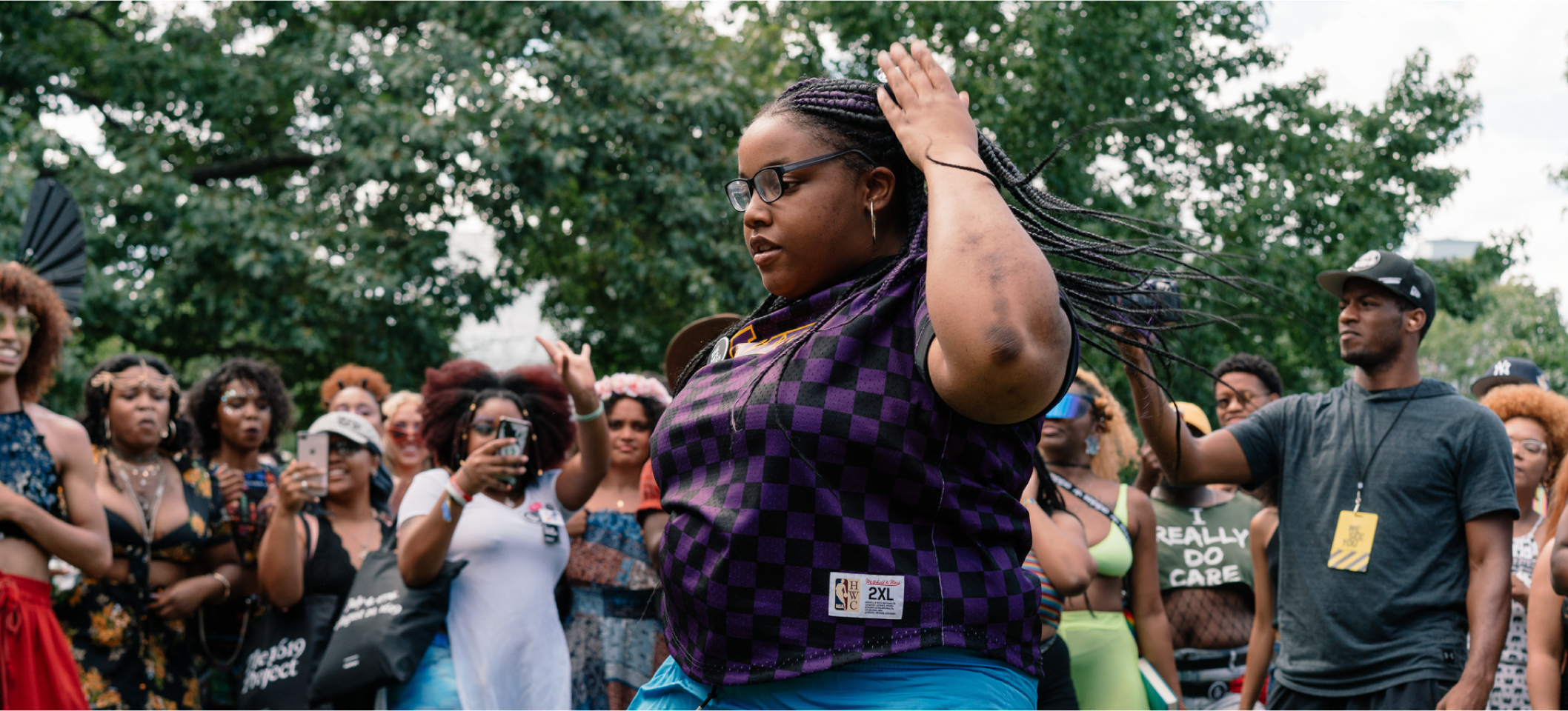 How Innovative Wellness Events are Marketing in 2020
Tiffany Wright calls Oakland, California, a "social impact space." So what better place to launch an event for black women to come together and have meaningful discussions in a nurturing environment?
The "Black and Beautiful Women's Brunch" was the first event thrown by Wright's social enterprise, Coco Coalition. The organization has now gone on to craft more wellbeing experiences specifically for black women in cities from Los Angeles and Atlanta in the U.S. to Johannesburg, South Africa.
As Coco Coalition has grown, so has its promotional strategy. At first, Wright recalls, it was easy to sell tickets based entirely on grassroots marketing, as her tight-knit community spread the word about events organically. But to grow a wellness event beyond your friends, family, and neighbors, ultimately, you need to expand your definition of grassroots.
Here are some of the steps Coco Coalition took that you can also take advantage of in order to create momentum around your event.
Step up your social grassroots efforts
Get people talking about your event on Facebook, Instagram, and other platforms, and you tap into not just your own followers, but your followers' followers. Of course, everyone knows this — so everyone's doing it.
If you want to transcend the noise and get news of your wellness event in front of the right people, take advantage of the sophisticated targeting capabilities paid social efforts enable. 
For instance, Coco Coalition uses Instagram paid ads and partner promotions whenever they launch an event in a new city. In Oakland, organic word of mouth works great. But how do they find similar circles halfway around the world in places like Accra, Ghana? The answer is Instagram targeting.
Partner with local partners, affiliates, and promoters
For wellness events, every single person involved can be a part of your grassroots marketing. If you're creating a yoga retreat for example, expect featured teachers, the venue, and your guest kirtan musician to let all their friends and followers know it's happening.
When Coco Coalition expanded beyond Oakland, they teamed up with local partners t for each city they planned to land in. By analyzing their Eventbrite ticket sales tracking they were able to gain insight into which partnerships brought in the most attendees and performed best.
It's essential that your ticketing platform enables you to track where sales are coming from so that you know where to put your marketing dollars and effort. Savvy marketing means knowing what's working and what's not without hours of busywork.
Align with micro-influencers
One of the best ways to get in front of a niche audience is to team up with social media "micro-influencers." They typically have fewer than 100,000 followers, but those followers are devoted and engaged.
Sometimes, micro-influencers can be found among your own talent. For instance, the dance teachers who helped run your last event may have their own strong following. The brand you've teamed up with to shill kombucha might have thousands of followers. 
But don't be afraid to seek out others beyond your inner circle. With an invitation extended — and a free VIP pass! — you never know who might be interested in helping to promote your wellness event.
Optimize for search engine optimization 
Grassroots marketing is more than just word of mouth. It's also about taking advantage of free ways to spread the word. One of the best, in this digital age, is with search engine optimization (SEO).
SEO is the art of using keywords in your digital marketing to gain the attention of people searching the web. Say you're throwing your city's first services expo for crystal-healers and reiki practitioners. You obviously want anyone in your area who searches for "crystal healing events" or "get reiki" to find your event listing. So you'll use those exact terms in your event name and description everywhere you talk about the event. For instance, say you choose the title Elevate Your Aura and Install Inner Peace. Sounds thrilling, but what exactly does it mean? And more importantly, will anyone be searching for that?
The key with SEO is to get highly specific and to use words people are likely to be searching for rather than ones that sound catchy. So try: Crystal Healing & Reiki Expo. Ah yes, this is to the point.
And if you can't let go of the more poetic option, at least consider: Elevate Your Aura and Install Inner Peace: A Crystal Healing & Reiki Expo. Use language that's clear, direct, and searchable so that people can find you on their own.
Produce
wellness events
people want to talk about
All of these grassroots strategies are fantastic. But at the end of the day, the most important grassroots strategy is to create a wellness event that changes lives. If your event has an impact they'll come back — and tell their friends.
For more on how to market and promote wellness events — particularly those outside the everyday norm — download the free ebook Wellness for Everyone.