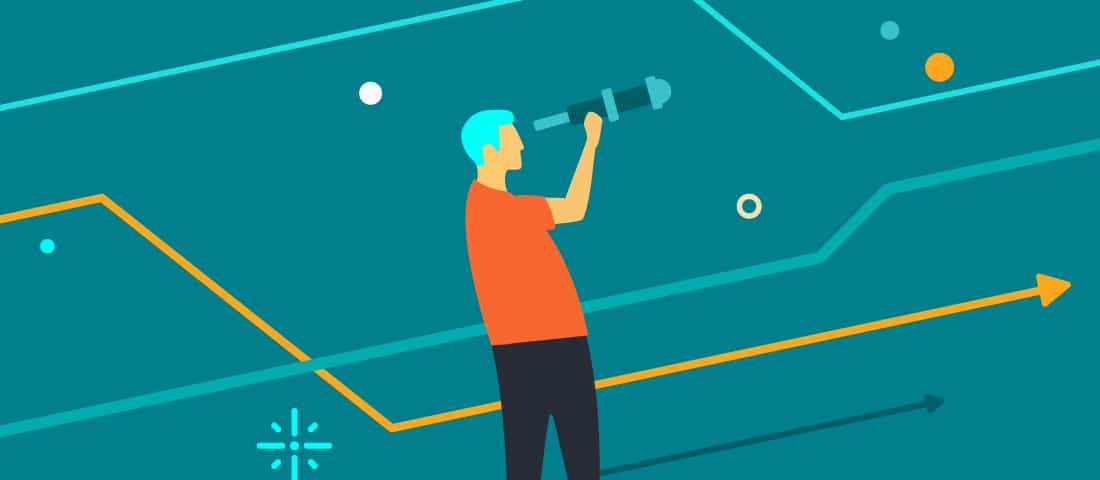 Millennial Event Trends You Shouldn't Ignore
To differentiate yourself from other events, you need to stay at the forefront of industry trends and innovation. Whether a big festival or an intimate wine tasting, you have to find a way to make your event original.
In fact, 87% of food and drink event-goers claim that an event's "uniqueness" helps determine whether or not they will attend — and uniqueness is crucial to differentiating any type of event.
Millennials are increasingly spending their time and money on event-based experiences  — more than 3 in 4 of them would choose to spend money on an experience or event over buying something tangible.
Don't miss an opportunity to attract this influential group to your event. Pay attention to these 4 trends to keep millennials coming back to your event year after year.
Use social media to generate buzz and build community
Whether you're looking to increase the number of tickets you sell or nail down key sponsors, social media is integral to your success. New research reveals that nearly half (46%) of festival attendees say they found out about a festival they attended through social media. And 69% of hardcore festies say their friends rely on them for information about upcoming music festivals.
Make it easy for attendees to share their experience. Rent a smart photo booth so fans can take photos, looping videos, and GIFs to post directly from the booth itself. Let them show off where they are in photos by creating Snapchat geofilters that reflect different elements of the festival experience.
Engage millennials before, during, and after your event through a promotion or giveaway on social media. Try out one of this strategies:
Retweet to win

– Ask followers to retweet (RT) a specific tweet to enter to win. To help grow your Twitter account at the same time, state in your tweet that users need to follow and RT you to enter to win.

Hashtag contest

– Incentivize some great user-generated content by having your fans post photos to Twitter and/or Instagram with a certain

branded hashtag

.

Snapchat drawing

– Tap into your Snap followers' artistic sides by asking them to send a themed Snapchat drawing to your account.
Invest in the best food and drink
More and more beer fest organizers say that the food was the most-praised (or grumbled about) item at their event. After attending an event, millennials are more willing to recommend a winery, brewery, or restaurant.
The more food and drink options your attendees have, the happier they'll be. But there's a more strategic reason to offer food at your festival: 84% of food festival-goers are likely to post pictures of food while at an event.
Add to your festival by offering food-based entertainment. Engage your audience with interactive formats like cooking demos or contests. If you want to go big, bring in a celebrity chef or hire a popular local restaurant to cater.
Create multi-faceted events
Millennials are looking for more than just a general good time when they choose to attend a festival. Often, they're seeking something more specific—a new or unique way to mix up their daily routine.
Your attendees have countless options for how to spend their time — and just as many passions. One attendee might be a beer lover, a comedy fan, and an anime enthusiast, meaning there's no one event that represents all of their interests.
To attract these multi-faceted fans, give them more than one reason to attend. Click to Tweet
Take a cue from Wanderlust, a mindfulness retreat featuring a 5K run, yoga, and meditation. Wanderlust offers a diverse array of activities that span far beyond athletics. Attendees can rock out at concerts, embark on hiking excursions, or listen to lectures from mindfulness experts.
Millennials are willing to pay more for an upgraded experience
Although ticket price is important, millennials are willing to shell out extra cash for a great experience. Contrary to the belief among organizers that people only attend some festivals because they're free, around half of millennials reported that they were willing to pay for a food and beverage festival.

Attendees are most drawn to packages that give them access to an exclusive community. VIPs are willing to pay more than double the price of GA tickets for VIP-only lounge areas with artists or performers. Complimentary drinks and VIP viewing areas are also popular, all of which come together to build an exclusive community area for VIPs to relax and enjoy.
There are two elements of VIP packages to consider when you're building your offering: 1) how you can remove sources of frustration for VIPs, and 2) how you can add elements that enhance the experience. When done correctly, VIP packages let you offer attendees the exact experience they're looking for — at the exact price they're willing to pay.
In a saturated market, events that don't evolve quickly become irrelevant. You can't rest on a sold-out success — to sell out your next event, you need to constantly uplevel your attendee experience, reach new audiences, and best your competition. Use this guide to explore event trends shaping the future — and learn how to make them your own.