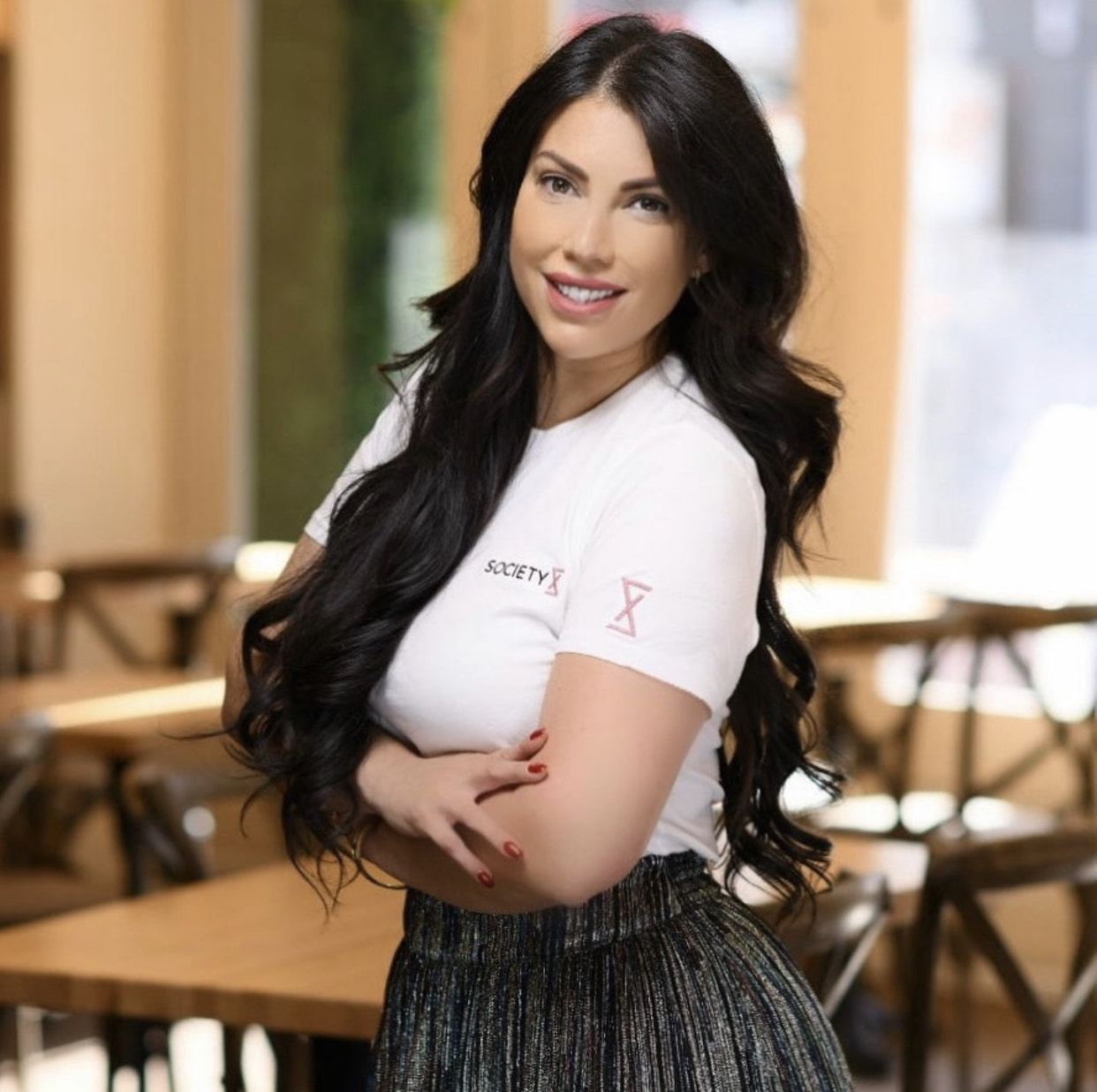 How One Coworking Startup Transformed Their Business Model During Quarantine
2020 has been a challenge, but some people have found success in the midst of a global pandemic. Here, we profile creators who've created a successful business during quarantine.
Bubbly, bright, and earnest, Jaclyn Rosenberg has always been an effortless connector of people. She worked as a real estate agent and event planner before deciding she wanted to use her natural networking skills for something different. So she started SocietyX, an East Coast-based coworking collective for creatives who wanted to work and hang out in beautiful locales.
SocietyX's locations were designed to be a stark contrast from most NYC coworking spaces, where digital nomads sit isolated with headphones, often in poorly designed, uncomfortably barren office spaces. 
By early 2020, the project was off the ground. Over 300 creatives were sipping free coffee and chatting between work hours in beautiful restaurants across Manhattan, and Rosenberg was expanding SocietyX to a flagship spot in Newark. "I was going to be utilizing shipping containers in a warehouse space, and those offices would be inclusive of a dance studio, photography studio, a cafe," says Rosenberg. "I was getting the city involved and designed the whole space."
But then COVID-19 hit, and coworking spaces shut down indefinitely. The project in its physical form was completely shuttered.
SocietyX could have been yet another COVID-19 disaster story, but Rosenberg wasn't deterred. Instead, she's turned it into something even bigger.
"The most incredible thing has happened with COVID," says Rosenberg. "The internet has been a place where we've always been able to connect with people, but we were never forced to seek them out unless we wanted to." Now that most people have spent months craving connection during isolation, they're actively looking for safe connections and new experiences online. "It's opened the door for people to connect from all over the world, and they don't have to leave home to do that," she says.
Before COVID-19, Rosenberg didn't know what sort of work SocietyX members did. She just knew they were social extroverts who were good at what they do. So she used that knowledge to pivot SocietyX from a group of creatives who only connected with each other, to creatives who connect with the whole world through online events.
SocietyX began hosting live interactive experiences online through Eventbrite, with a diverse roster of online workshops, classes, meetups, happy hours, and even tutoring to give each member the opportunity to share their skills with the world. All experts in their fields, SocietyX members host everything from beginner photography classes and at-home herbalism webinars to late night happy hours and collaborative zine workshops. You can learn about setting intentions during the next new moon, or take an evening yoga class to wind down before bed. Paid classes range in price from $5 to $25. Many events are free.
Since launching this socially distanced collaborative platform via Eventbrite, "Our hosts have […] become really close, and we've developed a little ecosystem," says Rosenberg. "And the people that attend, we have a 90 percent return rate on our watches." It's become massively successful, a beautiful stream of light that sparked from the darkness of COVID-19.
Although the coworking spaces may be closed, the online events collective allows Rosenberg to embrace her dream of creating connections on an even bigger scale than she ever thought possible. But Rosenberg doesn't think SocietyX has to be the only organization creating delight and fostering connection during this dark time. "It's an incredible time because there's opportunity we've never thought about before," she says. "Everyone has something, and especially right now, we have the time to think about what that is."
Times of change create the perfect atmospheres for embracing new ideas, crafting new connections, and building new careers — even ones that might be more fulfilling than you ever thought possible. "We all have something unique and special about us, and all of us have a passion," says Rosenberg. "And if we can monetize it, why not?"