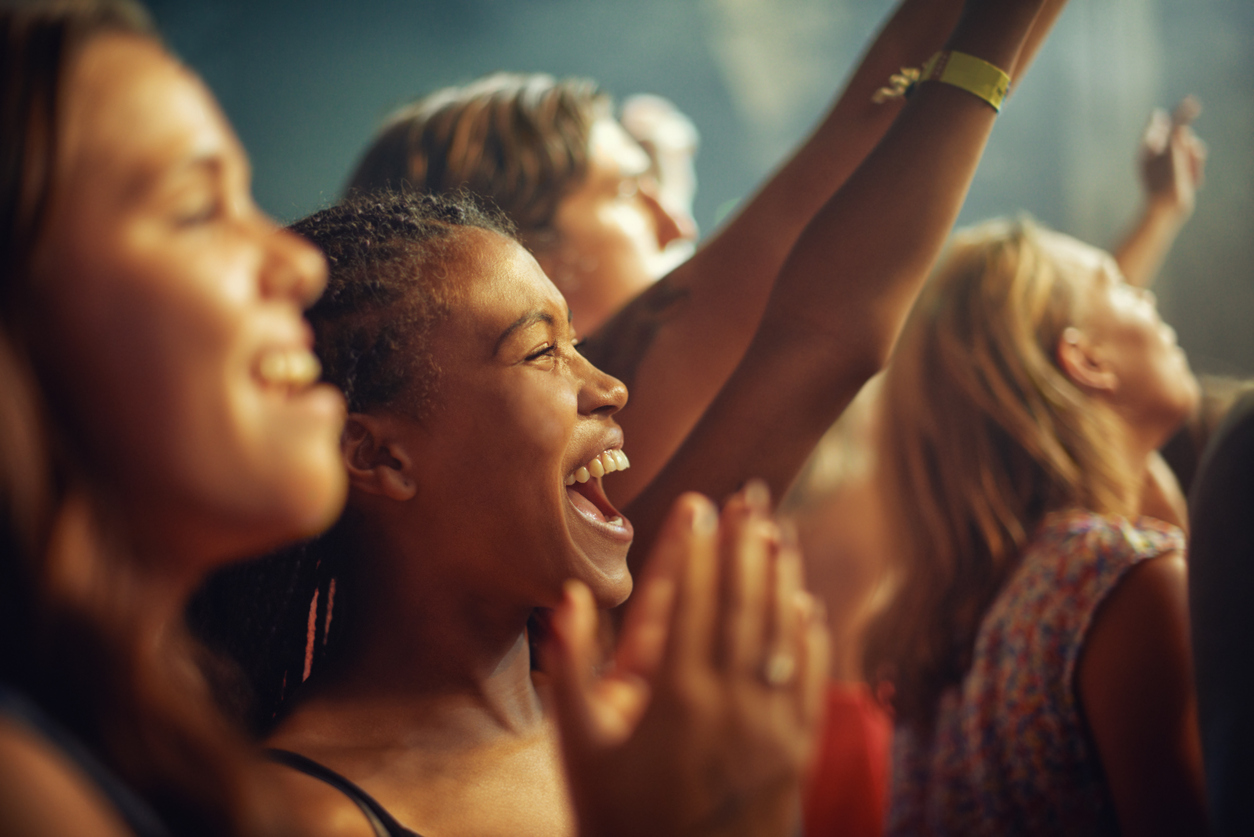 4 Reasons Promoters Should Sell Tickets Everywhere Online
Today, instant gratification is everything. With fans spending most of their time on a handful of apps and sites, it's critical to make sure they see your shows wherever they are — and can instantly buy tickets there, too.
This shift toward selling tickets on all fans' favorite sites is also called event distribution or distributed commerce. It's one of the most important industry trends changing how fans buy tickets over the last couple of years.
For example, a fan could see a listing for one of your shows on a social media site or app like Facebook or Instagram, a streaming music app like Spotify, an event discovery app like Bandsintown, or one of many other websites or apps. They can then buy a ticket right there on that site or app, without clicking or tapping to a different page.
By focusing on sites where fans already spend time, you'll increase your chances of catching them while they're ready to buy. If you're doing this, you already know it's been proven to double ticket sales; if you're not, you're falling short of your sales potential.
Here are four reasons you should be selling tickets everywhere.
1. You'll expand your target audience
To grow your ticket sales, you need to enlarge your audience beyond your mailing list, social media following, and list of past ticket buyers. You need to find new fans to sell tickets to.
Broad-based advertising is the traditional way to solve this business problem. But that's not the best way to reach fans that are truly interested in your show or festival, and it doesn't include a way to convert more fans who hear about the show into ticket buyers.
Instead, if you use a ticketing partner like Eventbrite, new fans can discover your concerts on social media and event discovery sites and apps, then buy tickets without ever leaving the app or site. You'll reach new fans, and your ticket sales will grow — possibly even double.
2. You'll go to where fans already are
By selling tickets everywhere, you can take advantage of the moments people are listening to an artist on a streaming music service. Or, you catch them while they're actively looking at an event discovery or social media site for something to do.
Most fans have go-to websites they rely on to make plans, and it's crucial to sell tickets directly on those platforms. Many event-goers also turn to more targeted sites with personalized recommendations to discover events — Instagram, Facebook Events, Bandsintown, or Spotify. Why not take those automated recommendations further by making it as easy as possible for them to buy?
3. You'll save time and cut costs through automation
Listing events and selling tickets on multiple apps and sites may sound like a lot of work, but it's not.
With a ticketing partner like Eventbrite, it all happens automatically. You'll enter your event details just once to create your main Eventbrite listing, then it will automatically distribute your event across a number of premier discovery sites with no extra time or cost.
You can track the sales from each of these channels so you know which are most effective — and you'll still automatically store attendee information.
4. You'll eliminate barriers to ticket purchase
People are more likely to buy tickets when the process is simple. Studies show that every additional step in a checkout process results in 10% fewer transactions.
Enabling your targeted audience to buy tickets right where and when they learn about your event smooths the process by removing unnecessary steps. Eventbrite sees twice as many ticket buyers convert from a Facebook Event if they can buy tickets directly on Facebook.
It's primarily about ease and convenience, but enabling ticket purchase on a website a user already knows, loves, and trusts aligns your event brand with those sentiments.
Learn more about music venue marketing and management with The 2018 Music Venue Management Kit.