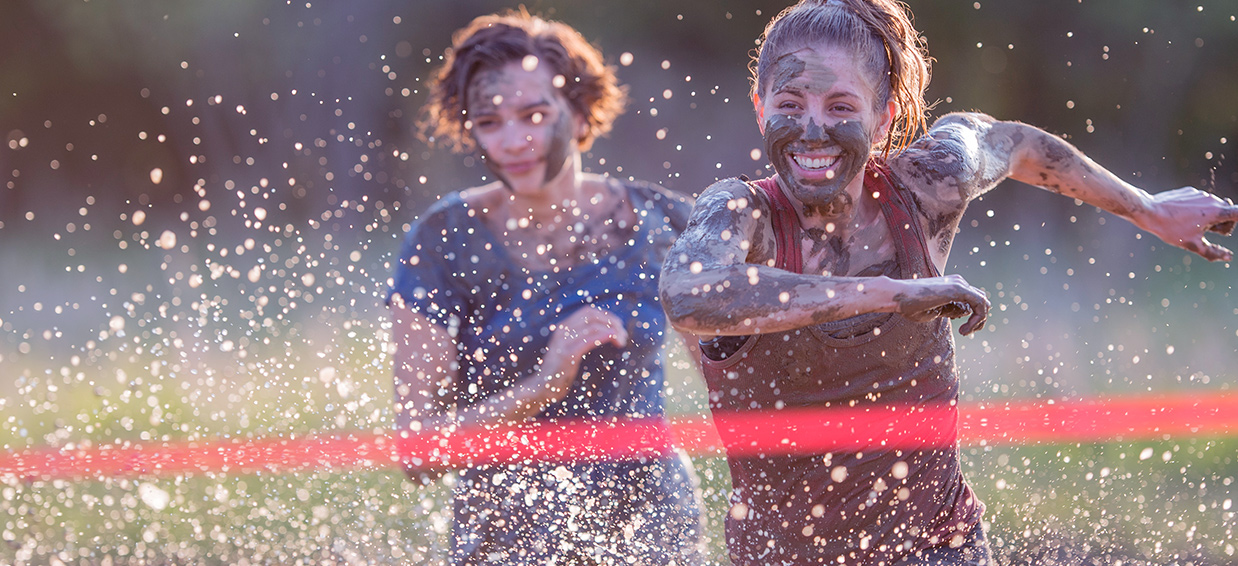 4 Essential Marketing Strategies for Nonprofit Races
Competitive events like 5ks or charity walks can help your nonprofit raise funds. But promoting your race to participants can often leave you and your budget winded.
With these proven tactics, you can sell more registrations and secure more funds for the cause.
#1: Rank higher in search results
For most events, search (primarily Google) can be expected to drive between 5-10% of ticket purchases or registrations. These sales aren't automatic, though — you have to get strategic about your search engine optimization (SEO) to earn them.
While your charity's website is likely already optimized for search, you might not have thought about how to optimize your race registration site. Here are three easy things you can do right now to get started:
Title tag: This is the text that appears in the browser tab and your listing when people Google your event. Make sure the copy you use here includes your event name, a keyword, and the city, if you can.
H1: This is the title that appears on the page itself (also called a headline). Make sure you use your event name again and possibly another keyword.
Location information: Include the address of your event on your pages (although embedding a Google map of your event location will help Google understand it's local).
For more insight on how to rank in search results, take a look at our SEO-related content.
#2: Send more targeted emails
Despite claims that email is dead, two-thirds of consumers have bought something because of an email. A recent study also found that marketers can improve conversion by 355% — and increase revenues by 781% — by sending more targeted emails.
Targeted emails use segmentation to make your emails more relevant. You can segment your audience based on geography, interests, demographics, or other factors. For example, you can send previous donors an email thanking them for their contribution, and another to past race participants encouraging them to compete again.
Although it requires more research and preparation up front, it means you'll sell more registrations. Other benefits of using email segmentation include:
Better click-through rates (CTR) and opens
A decrease in unsubscribes
Saving your team time
#3: Retarget interested people
When someone lands on your event page but doesn't finish registering for your race, the easiest way to re-engage them is with a targeted ad. Known as retargeting, this strategy lets you advertise to people who've visited your event page but didn't hit "register" or "donate."
So how does it work? When someone visits your website, the website tags them with an anonymous browser cookie — a small piece of code stored in their web browser. Later, when they are on another site, the cookie tells the website to show them your retargeting ad.
While retargeting is the most expensive of these four tactics, it's well worth it. On average, you can see a 6x return on investment (ROI) with retargeting.
Interested in learning more about retargeted ads? Check out our Q&A with AdRoll, a retargeting and display advertising platform.
#4: Make race registration easier
Another way to fine-tune your promotion strategy is by streamlining your checkout process. Removing the barriers to purchase helps a higher percentage of interested visitors become participants — helping you work smarter, not harder.
If you focus on turning a larger percentage of your visitors into paid attendees, you'll improve your fundraising power. Use this checklist to make sure your race's registration purchase process isn't causing participants and donors to reconsider:
No more than three to four steps for even the most complicated of races
A "Register" or "Donate" button clearly visible at all times as people scroll
The entire checkout experience on just one page
Fees visible upfront, so potential attendees know exactly what to expect
No required login
The option to store credit card information to reduce steps to buy even further
Maintain momentum until the last registration is sold
Take your nonprofit race promotion strategy to the next level. Download From On-Sale to Sold Out: Marketing and Promotion for Events and you'll learn how to engage your current participants, reach new ones, and turn interested athletes into paid registrants.