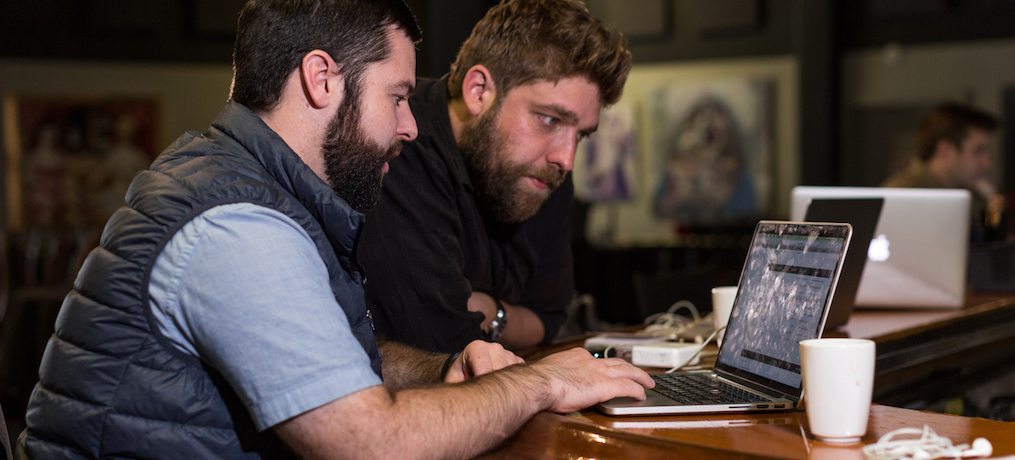 How to Keep Sponsors Happy Before, During, and After Your Event
Once you've secured sponsors for your event, it's tempting to relax and feel like the hard part is over. But to build long-lasting relationships that yield sponsorships year after year, you need to continuously nurture your partnerships and help their activations go smoothly.
Here's everything you should do to make sure your sponsors stay happy — before, during, and after your event.
Before your event
In the months after securing a sponsor, you're getting to know each other as partners while coordinating on important details of their activation. So how can you make a good impression in this process?
Organize your sponsor management team
On your side, there should be one person or a team fully dedicated to making sure your sponsors get everything they need on site — as well as important details about logistics and schedule ahead of time.
"Events that have the most success with sponsors dedicate quite a few resources to accommodating them onsite," says Biasha Mitchell, music strategy at Eventbrite. "Set clear expectations with sponsors about what you can and can't do, especially in the middle of a field."
"Do they know where to load in, where to pick up credentials, how power and internet are taken care of? If you can, have a full team that does just sponsorship accommodation onsite. Make sure that, if something happens in the middle of the event, that their needs are addressed quickly. These things mean money at the end of the day."
During your event
Your attendees aren't the only ones who require careful attention on the day of your event. Your sponsors will have expectations of how they'll be treated, too.
Build relationships with their team
Whether it's free tickets and VIP passes, or on-site perks like swag or meeting performers, pampering sponsor employees with special treatment at your event goes a long way in showing your partners you appreciate them.
Another way? Staying flexible. If a small adjustment to plans can benefit your sponsor without cost to you, make it happen with a smile. Although little, these types of things can add up quickly to make a favorable impression.
Ensure they see their presence
While you'll want to provide an official report on whether you failed to meet, met, or exceeded sponsors' goals after your event, providing visual updates throughout the day can help you show partners how their activations are faring.
To do that, station photographers near sponsors' booths and have them take shots of attendees interacting with different brands. You can then post these images on social media, making sure to tag your sponsors, and hopefully inspiring them to share them, too.
Have a plan to prove ROI
Proving you've delivered on your promises to sponsors with hard data is a must if you want them to renew for next year's event. So knowing what each sponsor's primary goal is and how they want to track effectiveness is key.
Not sure which event technology will give you the data you need? Here's a high-level summary of what yields what:
After your event
Once your event is finished there are plenty of things on your to-do list (like getting ready to do it all again next year). But reaching out to your sponsors should be high on your list of post-event priorities.
Follow up quickly
Within a few days, send sponsors a thank you note and assets for them to use online (like pictures from the event). Continue to tag them in social posts so you can keep the relationship warm and their brand top-of-mind for your attendees.
As for presenting all that data and proving ROI to your sponsors, plan on getting them a fulfillment report within a few weeks of your event. For each brand, break down their key performance indicators (KPI) and how you delivered on them.
Want more expert advice for renewing your event sponsors? Check out The 2018 Guide to Event Sponsorship to discover what sponsors really want from your event.