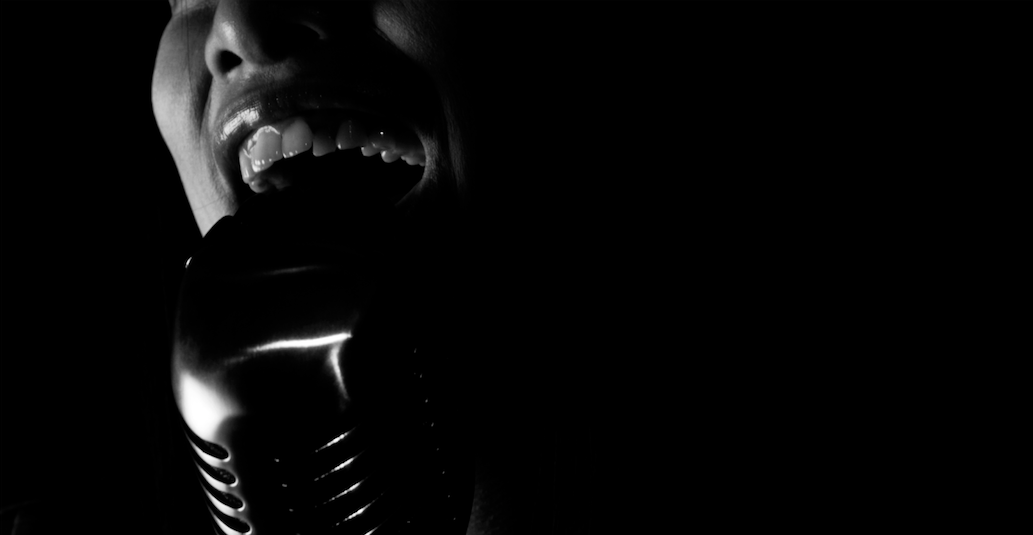 Q&A with Jessica Sobhraj of Women in Music Org
Jessica Sobhraj is the President of Women in Music Org (WIM) — a 32 year old non-profit that provides services to nearly 2000 industry professionals with 9 chapters worldwide and growing. She's also a super-impressive woman in music in her own right, and one whose actions, words and leadership have positively impacted many other women in the music tech industry.
In honor of Women's History Month, here are Jessica's thoughts on women's value in the music industry, her journey to success, and her advice to other women.
But before we dive in, a few notes on Jessica: She's a 10+ year veteran of the music industry and the CEO of Cosynd. At age 18 she co-founded an online B2B music curation and licensing company honored by Billboard, Fast Company, and more, where she established a network of content creators that spanned 90+ countries. (We told you she's impressive!)  
Q. How do you discover and know your own value as a woman in the music industry?
Value is something that I've always determined for myself, with little regard to outside forces and opinions. I think it's important for all of us to get to a very honest and clear place with ourselves about who we are, where we are, and what we bring to the table in every interaction we have.
I feel most valuable when I'm able to generate positive outcomes for my immediate network by making meaningful introductions and shining a light on exciting projects. Women in Music does this for nearly 2000 women via the numerous ways our members can interact, ask for advice, and promote their projects. We're especially interested in highlighting the movers and shakers in the music industry via our blog. For our industry, it's critical for us to be able to celebrate the bright spots where women are succeeding as it encourages others to strive to be as successful.
At Cosynd, I spend a majority of my time finding ways to leverage our platform to help creators that work with various types of mediums – music, video, imagery, documents, etc. – protect their content in an easy and legal way. Creators can use Cosynd to create split sheets for free, and can use the platform to easily create more substantial agreements with their collaborators such as premium ownership agreements and work for hire agreements. Ultimately, we're making it more affordable and easier for people to create things together.
While it might sound easy, generating value for your network and projects can be exhausting. On an average day I'll work on 5-6 different projects and field a myriad of asks from my network. I have to block time out and keep separate running tasks lists for each thing I want to work on during the day, with Cosynd and Women in Music taking priority.
When a project's time is up, I move on to the next. It's the best way to ensure that all of the stakeholders I work with get the best, most efficient use of my time. Otherwise, my inbox would dictate my day and drive me insane!  
Q. Who has been your biggest cheerleader in your journey to success as a woman in the music business?
It's hard to single anyone out as being my biggest cheerleader, because I've got an entire squad!
This is my 5th year on the board of Women in Music; I've been a member for even longer. I'm fortunate enough to lead a large team as President of WIM during a time of rapid growth – we've doubled our membership and our volunteer staff over the last year!  
By far, the WIM community is the most supportive, nurturing, and valuable community I've belonged to. In particular, the board members I work alongside have become some of my closest friends (nearly all of them were at my wedding!) and they were the first to know about Cosynd after I had cofounded the company. They've been so incredibly supportive.
Over the last year, WIM has built a wildly successful advisory board, launched a new membership platform, hosted several high value events in major music markets, and crafted a suite of new membership programming in a relatively short time. That's entirely due to the dedication and enormous effort of our board and vice chairs — they make it look easy, but it's really not! I'm inspired beyond words by their passion and ability to make seemingly impossible things happen. It's such an honor to wake up and go to work for them every day.
One thing I'm constantly reminded of — whether at a new company or at an organization as established at WIM — is that any new undertaking can be daunting at first. Conception, implementation, promotion, and analysis…it's almost impossible to handle alone!
While we all know that having a strong network that can rally behind you by leveraging resources to make the stars align is key, learning how to build such a network is where people falter. When people think of "networking" they generally approach it from a singular view: "Who can I find to help me now?"
Personally, I've always gotten better results by asking my network "What do you need? How can I help?" That is the fastest way to generate goodwill and meaningful relationships that will perform beyond your original ask. The old saying is true: you get what you put in.
Q. If a younger version of yourself were seated next to you now, what one piece of advice would you offer to empower her to be successful as a woman in this industry?
Hit send and walk away. 
I used to obsess over email drafts before I would send them. Did I write too much? What if this comes across the wrong way? What if I'm forgetting to include something really important? Is the timing right?
I think we all have those thoughts. One of the hurdles women express to us at WIM frequently is their struggle with feelings of uncertainty and hesitation in both their professional and personal pursuits. We're our own worst critics and mentally we can fall down that rabbit hole faster than Alice. The unproductive spiral of worry and doubt can do more damage than anything you could write in an email sent with good intentions.
What's the worst that could happen? A "No?" Keep pushing and adjusting your approach and you'll eventually get that "yes!"
Want to hear from more industry experts? Download the free 2017 report on the future of live music here.