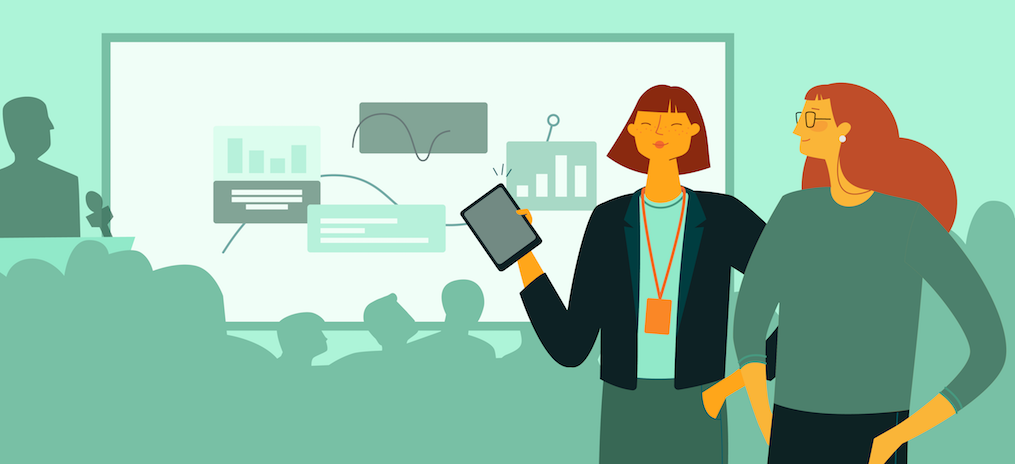 4 Women in Events You Should Know on International Women's Day
Women are making powerful waves in the events industry. From working with animals to heal and educate to creating a conference that's making an industry more diverse, these are events with purpose and impact.
Get inspired this International Women's Day by these women who are taking the industry by storm. 
Two women turn their passion for horses into empowerment for young women
"You're onto something when your gut tells you: this is of value. It gives you the courage to put it out there." — Stephanie Holdenried
Riding partners Stephanie Holdenried and Judith Forrest never planned to be event creators — they simply shared a passion for horses and had seen firsthand the power to change people's lives through equine therapy.
Now, they run three events programs to empower girls and women. The program goals range from networking workshops to teaching children how to set boundaries, all with the foundation of "equine guidance" and a focus on nature and community.
To learn how Holdenried and Forrest knew their event would be a success, read the full interview.
Kat Gordon uses an event to make her industry more diverse
"I kept waiting for someone to do something like this, until it dawned on me that I was that someone." — Kat Gordon
Kat Gordon was a creative director extraordinaire who made a startling discovery: only 3% of her fellow creative directors were women. So she decided to take action by bringing her peers together for a conference that would empower and inform, all with the goal of shifting the industry closer and closer to 50% women.
Thanks in part to her work, women now make up 11.5% of creative directors — a massive win that would never have happened if Gordon hadn't been willing to change the plans she had laid out for her career.
To learn about how she grew her event despite some big challenges, check out the full interview.
Jessica Sobhraj champions women in live music
"Value is something that I've always determined for myself, with little regard to outside forces and opinions." — Jessica Sobhraj
At eighteen, Jessica Sobhraj co-founded a B2B music curation and licensing company. Now, at thirty-two, she runs Women in Music Org, an international non-profit that provides support, promotional advice, and networking for nearly 2,000 women who work in the music industry.
With an advisory board and a new membership platform, WIM is looking to evolve and continue to provide a solid foundation for women who enter an industry notoriously for creating roadblocks for women.
To find out Sobhraj's succinct advice for her younger self, read the full interview.
Learn from the best — and trust your instincts
As Sobhraj points out, the worst that can happen when you work on your big idea is you hear the word "no." And if you work hard enough, you can turn that "no" into a "yes."
If these awesome women have inspired you to make your own waves in the events industry, create your event now.