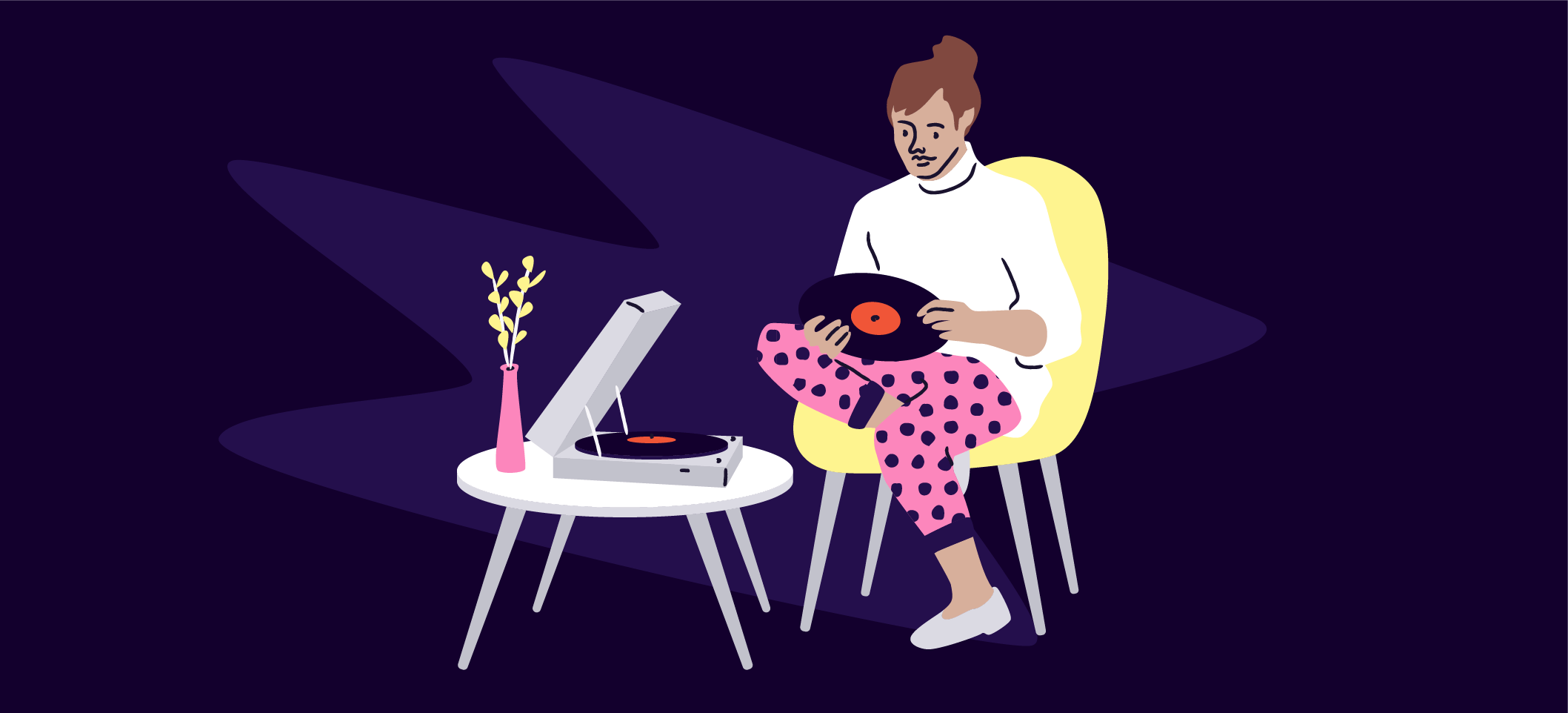 Get People Talking: Word-of-Mouth Marketing Tactics for Music Venues
Now that live music events are back on the agenda across the country, eager music fans are excited to get back out in support of artists and venues. Now is the ideal time to start using word-of-mouth marketing tactics as part of your overall event promotion strategy and leverage your audience's excitement and their networks. Utilizing word of mouth as a marketing strategy can increase traffic to your venue's website and social media, and help sell out your events sooner. 
Not sure where to start? We've shared our top tips for generating word-of-mouth marketing buzz for your music venue below. 
1. Identify your most valuable fans — and give them what they want
Understanding your target audience is vital to your entire event marketing plan and will help you to point your event advertising efforts in the right direction. An effective word-of-mouth marketing strategy builds on what you already know about your target market to understand who your most valuable fans are. These people are more likely to spread the word beyond your typical marketing reach by recommending your venue and events to newcomers. 
The best way to identify valuable community members is to analyze engagement via social media. Monitoring which content attracts the most attention, and who is sharing and liking your content most often, is a key word-of-mouth marketing tactic. Once you have a sense of who your most engaged followers are, and which content resonates with them, you can create more targeted online experiences that draw even more attention. 
2. Book buzzed-about artists alongside established sellers
Planning your event calendar with a mix of both established sellers and emerging talent is a great way to build a following for your venue.
Word-of-mouth marketing tactics are perfect for promoting buzzed-about artists. Everyone wants to discover the next big thing, and early fans of an emerging artist are often highly engaged supporters who are ready to spread the word. Emerging artists are also often heavy users of social media who take a hands-on interest in their communities, delivering high-quality content regularly to build fan loyalty. 
The benefit to your music venue marketing strategy? Championing buzzed-about artists can diversify your regular audience and expand your community. It's also great news for your venue and music brand, which could be forever remembered as the stage that launched a potential legend. 
To find buzzed-about artists before they hit the big time, head to social media and see who your followers are listening to. Podcasts and local radio programs can also be a fantastic source of new talent, as they often devote air time to new acts and champion emerging artists. Their websites and social media accounts will offer plenty of insights into what your shared community is responding to. 
3. Keep your social media presence fresh and engaging
Here are some word-of-mouth marketing strategy examples to help you build a community on social media that will spread the word for you:
Use a range of channels and features
A multi-channel social media plan allows you to reach out to your fans on any platform, and social media platforms like Facebook and Instagram also offer event creators a myriad of paid and free advertising options. But if you don't have the resources to invest in multiple channels or constant content, you can still generate plenty of buzz by focusing on the channel your fans use the most. Make sure you take advantage of all of the available content types to maximize your presence and reach. For example, if you're promoting your venue and artists via Instagram, make sure to use not only Feed posts, but Stories, Reels, and live options to engage your fans too. 
Highlight user-generated content
Photos and videos taken at your venue are the ultimate forms of social proof that your events deliver what they promise. Incentivize your followers to create their own content that promotes your venue by running competitions or offering access to exclusive perks. Make sure that the word spreads by actively monitoring and curating your social media channels as well. This means proactively responding to comments and messages to build connections and resharing user-generated content with gratitude. If your fans feel the love, they will share that with their wider community. 
Stay active and post consistently
Regularly posting high-quality content gives your followers something to share, which can increase your reach and your chance of having your venue or artists go viral. Using an automated event marketing tool like Eventbrite Boost can help to keep your social media feeds updated consistently and provide insights into what content performs best. Make sure you connect with your followers and other key individuals in your community to build loyalty and increase support for your events calendar. 
Get started with word-of-mouth marketing tactics that work
The right word-of-mouth marketing tactics can help you build a loyal fanbase and an exciting brand. Make your music venue the place to be by building a positive relationship with your community, booking a variety of artists and consistently creating high-quality, relevant content on social media. When you're ready, take your event marketing strategy further with our Digital Marketing Guide for Music Events.