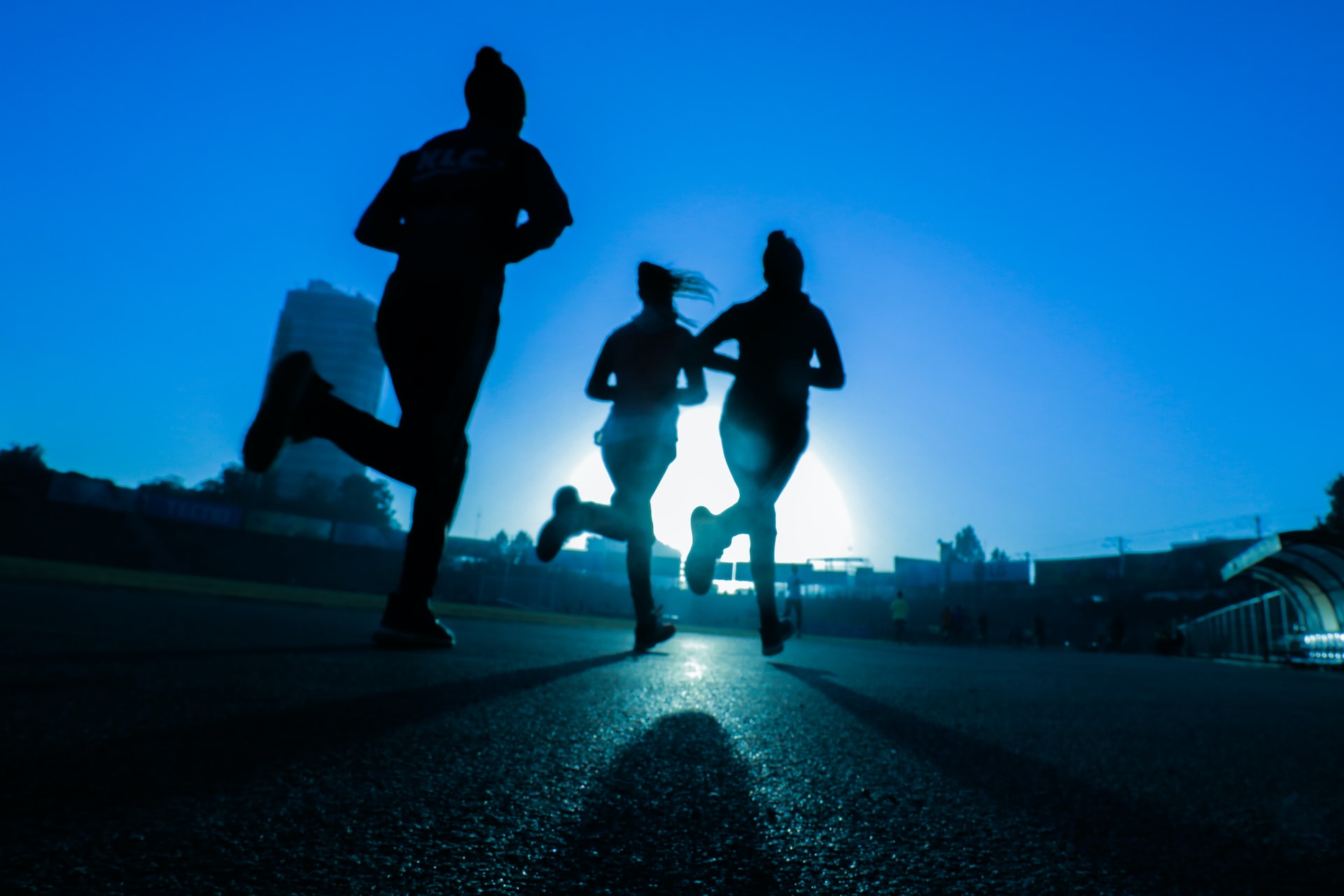 22 Fun Fitness and Sports Event Ideas
People are always looking for ways to keep active and enhance their health. Between innovations in fitness technology and more at-home workouts, many gyms and fitness centers are searching for fresh opportunities to retain customers and bring in new ones. Events centered around exercise are a great way to market businesses and engage the community.
And, speaking of community, fitness events make great fundraisers, too. Sports events for charity allow people to have fun and contribute to a worthy cause — a win-win. Keep reading to explore 22 fun fitness event ideas that'll get hearts pumping and give your events an edge.
Fitness event ideas for gyms
Gaining new customers and engaging existing ones requires some intuitive thinking. If you're planning events for your gym, take the time to consider what your audience wants from their fitness experience. Check out these eight fun fitness event ideas that will help drive traffic to your gym business and promote your gym's value.
1. All-nighter training
Attract the night owls with an overnight gym event. All-nighter training is especially popular with fans of specialized classes, such as cycling and Zumba. You want your guests to have fun and be safe, so have a "cool down" zone for guests to rest and rejuvenate. Also, don't forget to include designated booths where attendees can sign up for regular day classes or join the gym.
2. Local strongbody contest
Invite all the superheroes to show off their strength with a powerlifting contest. The person who lifts the heaviest weight in each division can win a cash prize or a free gym membership.
Don't know where to find passionate fitness buffs? Use Eventbrite Boost to advertise your event to the right people. Its Smart Audiences feature helps you find people who've attended similar events in the past and lets you market your event to them.
3. Hip-hop yoga
Put a non-traditional spin on yoga by switching up the music. Instead of the typical instrumentals or soundscapes, try hip-hop or dancehall yoga to attract diverse audiences.
The Home Depot Backyard hosts a weekly yoga workshop that combines power yoga and hit R&B and hip-hop jams. Attendees enjoy a playful atmosphere while flowing through power poses.
4. Personal trainer workshops
Give aspiring personal trainers the chance to improve their skills with a series of workshops. This allows gym business owners to grow their personal trainer network and establishes their gym as the to-go spot for trainers.
Don't forget to capture photos and videos of your event. That way, you can promote it on social media platforms and garner more interest for future workshops.
5. Dance workout class
Dance fitness events are always a huge draw. People love to have fun while working up a sweat! There's no limit to the type of dance event you can host — from samba to hip-hop to belly dance.
Dance N Drip is an example of an exhilarating fitness event. Empress CeCe's workshops invite women of all shapes and sizes to come and enjoy a vigorous soca dance workout. Offerings like this attract a variety of gym-goers looking for a new way to sweat.
6. Fitness retreats
Wellness retreats are a fantastic way to engage gym customers and attract new ones. There are a few ways you can approach health retreats. For instance, you might plan a weekend getaway focusing on mindfulness and meditation. Alternatively, a nutritional retreat offers food fanatics the chance to discover new healthy meals.
Need inspiration? Sandy Orsund Health Coach hosts an annual women's wellness retreat dedicated to healing, recharging, and making connections. The three-day event features activities like cooking demos, yoga, massages, acupressure, and reiki healing.
7. Guest instructor takeovers
A little star power can go a long way. Celebrities and fitness influencers can draw a crowd to your gym. For example, you might invite a celebrity personal trainer or local athlete to lead a class. This is a fantastic opportunity to show off the gym's facility, offerings, and special equipment. At the end of the event, you can appeal to new customers with a special discount on classes.
If you live near a major sports team, consider hosting a meet-and-greet with professional athletes. This type of event will likely have a big draw — so you'll have to be ready for the crowd. Eventbrite's ticketing platform lets you create a seamless and frustration-free online experience for your attendees.
8. Headphone workouts
You've probably seen silent discos, where people don headphones and dance to the beat of their own music. Why not put a fitness twist on the idea?
You can turn almost any fitness class into a silent affair. For example, a quiet Zumba session allows people to dance to their own soundtrack. Similarly, a silent yoga class lets attendees control their own music and listen to the instructor's commands through personal headphones.
Community fitness event ideas
Health and wellness events can do more than just drive business — they can unite community members. Here are seven community fitness ideas that get people moving and let them connect in new and fun ways.
1. Fitness challenge
Draw people in with a challenge, like a pop-up boot camp or obstacle course. Encourage people to come out and complete heart-pumping courses for a chance to win prizes. To make it fun for the whole family, include kid-friendly options.
2. Health food fair
Nothing brings people together more than food. A healthy food fair is a perfect opportunity for local brands to get to know their community and increase brand awareness. Healthy meal prep and delivery services can provide samples of their offerings. You can also scout your area for food truck vendors serving nutritious goods.
3. Goat yoga
Yoga is fun, but adding animals makes the experience one to remember (and all the more Instagrammable). Not only is goat yoga a unique approach to the practice, but it's also a social activity, allowing attendees to bond over a shared love of animals. For this fitness event, you can partner with a local shelter and have an option for attendees to donate. If you choose this route, consider creating a donation ticket to collect funds.
4. Mud run
Let participants test their strength and stamina while getting dirty — it's fun for the whole family. Encourage attendees to register in teams using Eventbrite's team registration feature. The teams that complete the course the fastest get a prize.
5. Rollerskating party
A rollerskating party is a classic community engagement event, and people of all ages can join in. By incorporating a contest, you can also have guests flex their fitness and rollerskating prowess. Take the event to the next level by having a live DJ and catering from local vendors.
6. Mountain bike festival
Unite all bike enthusiasts with an event that combines fun and physical activity. A bike festival typically includes workshops, panels, demos, and group rides. However, you also have room to customize this event and make it unique. For example, ROAM EVENTS hosted a three-day excursion that included a group ride, camping, a film screening, and a skills workshop.
7. Zumba tours
Zumba doesn't have to be confined to a single indoor space. Invite people to move through the city with outdoor Zumba tours. Eventbrite creator SouthBay Pavilion hosts a Zumba fitness class in the SouthBay Pavilion shopping mall parking lot every week. You can spin this idea by changing the setting for each event and visiting local landmarks and attractions.
Fitness event ideas for fundraising
As we've seen, fitness events can drive customer and community engagement. They can also raise awareness for important causes. Combining fitness with a fundraising event enables people to work out and do a good deed. To give you some inspiration, here are seven fitness and sport event ideas for charity.
1. Boot camp for a cause
A boot camp for charity is a fantastic way to support a cause you care about. You can choose a national organization, but raising funds for a local charity makes a huge difference in your community and can help you generate interest and support.
You can also tie your chosen cause into your boot camp's theme. For example, if you want to raise money for an animal shelter, include a dog agility course where pups can show off alongside their owners.
2. Walkathon
If you want to incorporate a wide demographic, consider a walkathon instead of a running race. They're more accessible for different fitness levels, so you can attract more people. Host a walkathon on a hiking trail, high school track, or even inside a mall, and consider allowing participants to bring along pets and strollers for added fun.
There are a few ways you can collect funds and resources for your cause through a walkathon. Attendees can make a donation when they RSVP for the event, or they can make donations onsite.
3. 5K with a twist
Step outside the box and offer a different take on the traditional 5K. Set a theme for costumes or organize a zombie run, where people try to outrun zombies. Or, include stops along the way for snacks, games, and photos.
Regardless of the theme you choose, a 5K takes some planning — check out our guide on planning a 5K run fundraiser.
4. Bridge runs
Does your city have a long bridge? If so, take advantage of this and organize a bridge run. This event involves participants running or walking the length of a bridge.
Gray Matter Marketing organizes an annual road race that spans across the Pell Bridge. The event donates all ticket proceeds to support local non-profits. To increase fundraising, they allow participants to opt out of receiving an event t-shirt. Instead, the cost of producing the shirt will be donated.
5. Themed bike tour
Similar to fundraising marathons and walkathons, a bike tour invites people to pedal for charity. You can make the event unique by planning your route around a theme, like local history sites or the city's best flower gardens.
Chicago Studies organized a 20-mile bike tour on Chicago's South Side, which educated riders on the city's key figures and significant sites across the South and Near West Side.
6. Wrestling tournaments
Bring out the wrestling fans with a showcase of local talent, or tap more notable superstars like Top Rope Entertainment does in Chicago. Regardless of the wrestlers you feature, you'll need a reasonably large venue — for example, a tent, fairground, or auditorium. Consider adding a charity element, costume contest, or other fun aspects to your event to draw more fans.
7. Barre in the bar
Take barre to the next level by offering it in — wait for it — a bar. Barre is a full-body workout that's low impact and beginner friendly, so it appeals to people of all fitness levels. Hosting barre in a bar creates a relaxed yet fun atmosphere and encourages socializing. After completing a barre workout, attendees can unwind with a refreshing drink.
Flex your planning skills with Eventbrite
We hope these fun fitness event ideas have given you the inspiration you need to create your own event. Use your creativity and event planning prowess to deliver an engaging experience. Post your creation on Eventbrite today