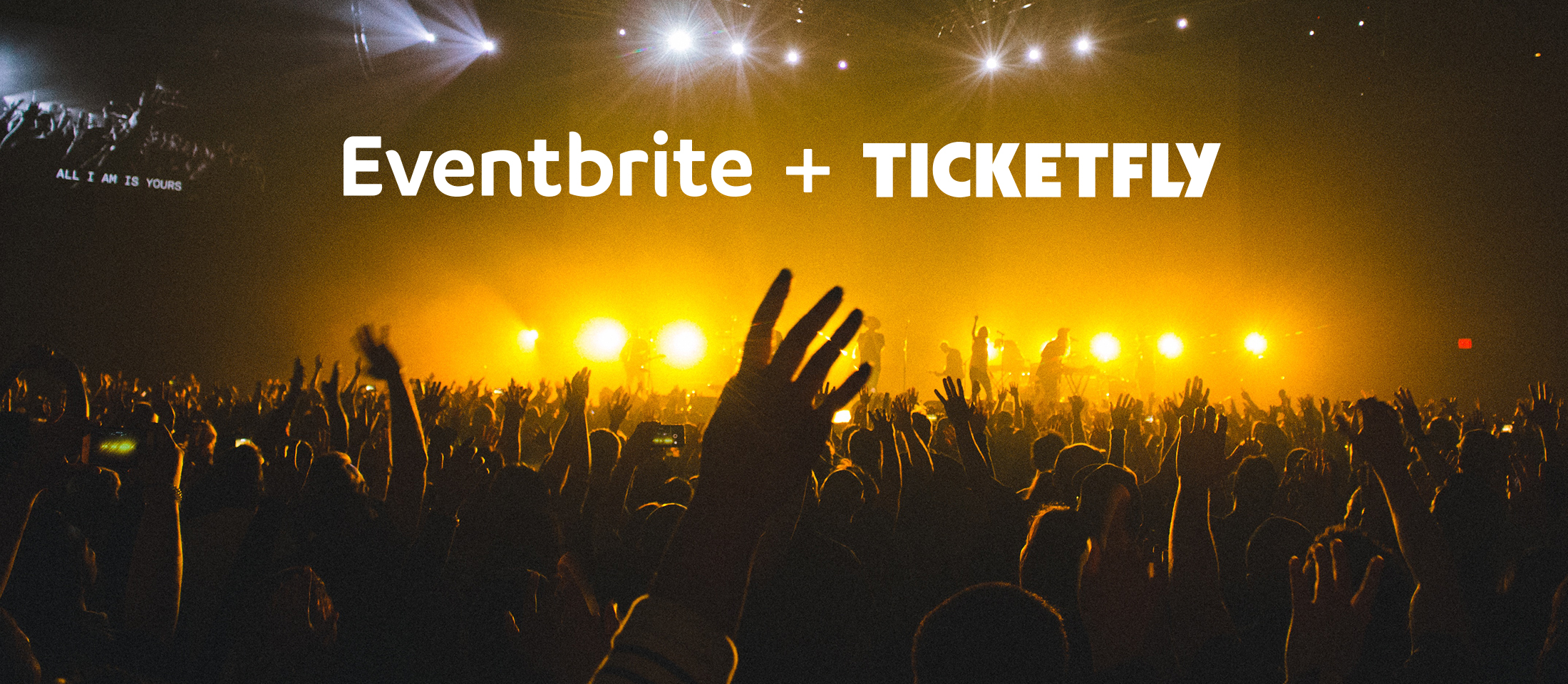 Eventbrite Welcomes Ticketfly to the Family
Together, we'll deliver unparalleled service to independent venues and promoters — on the most powerful event technology platform in the world
Like Mick and Keith, we sound better when we play together.
Today, we're excited to announce that Eventbrite has completed its acquisition of Ticketfly, North America's leading ticketing and marketing platform for independent venues and promoters.
For our customers, the union between Eventbrite and Ticketfly means more music industry veterans supporting you, more fans searching for your shows, and a superior solution built specifically for you and your business.
The best minds in music and event tech are now working for you
The Eventbrite and Ticketfly teams have united under one roof with a shared mission to deliver the best technology and service to independent venues and promoters around the world.
We know music is an industry rooted in relationships, so we're thrilled to welcome some of the most talented people in live music from Ticketfly, including its CEO and founder Andrew Dreskin, who addressed Ticketfly clients in a letter earlier today. Prior to founding Ticketfly, Andrew co-founded TicketWeb, the first company to sell tickets online, after years of working in the concert promotion business.
The Ticketfly team joins an already formidable stable of music business experts at Eventbrite — not to mention, our nearly 200 product managers and engineers.
Our two teams will learn from each other and our 20+ years of combined experience in live music and event technology. We'll also innovate faster, marrying the best of our platforms to build and scale solutions that help you grow your business.
Our combined ticket buyer base gives you access to millions of new fans
Together, Eventbrite and Ticketfly reach nearly 60 million ticket buyers each year and recommend shows to more than 200 million fans on Spotify and Pandora each month, helping to expand your reach on and off the Eventbrite platform. Not to mention the hundreds of millions more fans in our shared distribution partner and website networks.
On top of that, your shows will soon run alongside iconic venues, such as 9:30 Club, Troubadour, and Merriweather Post Pavilion, introducing some of the country's most influential music tastemakers and their followers to Eventbrite's growing marketplace of live music events.
Powering a vibrant indie music scene
As an independent venue or promoter, you play a critical role in discovering new talent, helping artists make a career out of their music, and protecting a diverse and dynamic music scene for fans.
We get it. We're musicians, promoters, and concert-goers, too.
But in the age of venue and promoter consolidation, you shouldn't have to sell tickets through your competitor. You shouldn't have to hand over sensitive sales data to them — or settle for outdated technology and mediocre service.
Bringing together the Eventbrite and Ticketfly teams — including our shared understanding of live music and proven track record of innovation — will enable us to deliver an unprecedented combination of software and service at scale.
At Eventbrite, music is here to stay
We weren't kidding when we said we're serious about music.
The acquisition of Ticketfly accelerates a 2-year journey for Eventbrite to better serve mid-market venues and promoters and power their businesses from end-to-end. Between this most recent acquisition and a series of strategic acquisitions and engineering breakthroughs, we are well on our way to delivering the most innovative and game-changing event platform for promoters, venues, and festivals.
In 2016, we acquired Queue and integrated its booking and collaboration tools with Eventbrite's ticketing and mobile box office. The result? Eventbrite Venue, the industry's first fully integrated booking, ticketing, and venue management solution, which launched in March.
More recently, Eventbrite acquired ticketscript, a European self-service ticketing platform for venues and music festivals, making us the third largest ticketing company in Europe.
So what's next?
Over the next year, Andrew and our combined teams will be hard at work to continue delivering unmatched technology and service to you and your business. We'll approach the union of our two platforms and future software rollouts thoughtfully, prioritizing the needs of our customers first and foremost.
We're only now embarking on this process, but we'll seek thoroughness over speed, keeping you informed at every step of the way. We truly believe that the whole will be greater than the sum of our parts — and we'll be stronger partners to you, as a result.
We're really excited about the future of music at Eventbrite, and we hope you are, too.