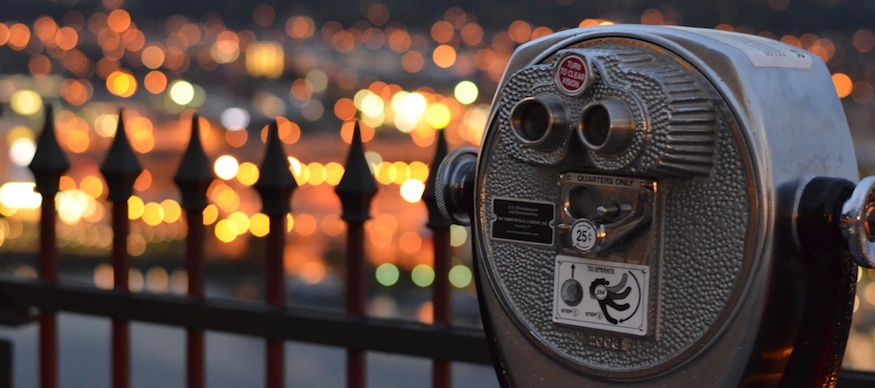 How to Spot Your Best Attendees in Salesforce in 5 Simple Steps
Who are your event's most loyal attendees? Who is buying the most tickets? We sat down with Salesforce expert Jessica Boucher of Cloud for Good and came up with 5 simple steps for finding your best attendees.
Step 1: Set your goals.
Before you start working in Salesforce or even pick a ticketing solution, you'll want to answer the following questions. This will determine the best Salesforce setup for managing your attendee data.
What is the purpose of your events?  

Acquisition. If you're looking to bring in new attendees or supporters, your best attendees might be the ones who buy the most. These influencers might persuade their friends to join, and buy in as a group.  Our research has shown that when it comes to events, many people trust a friend's recommendation above almost anything else.

Engagement. If your goal is to strengthen relationships with existing attendees or members, your best attendees might be the ones who attend events the most frequently, regardless of the ticket value.

A combination of both engagement and acquisition. 

What types of events are you holding?

A festival will have very different ticketing needs from a class with multiple sessions.
How will you charge for your event?

Will you be selling tickets at the event? Or, will all payments be collected online, prior to the event?
Step 2: Agree on what you'll track and measure.
When you look back on the history of each of your attendees in Salesforce, what event activity is most important to your future strategy? Will you want to see every ticket purchase, or the dollar value of each ticket purchase? Here are some data points you might choose:
Attendees. We recommend importing every event contact and name into Salesforce. This is particularly important for nonprofits, because everyone is a potential donor.
Orders. The way you treat ticket orders will vary based on how you are using Salesforce. Do you want a record of all ticket sales in Salesforce, both paid and free?  Or, do you have a separate accounting system to track ticket sales?  If you are using Salesforce purely as a CRM, and tracking money elsewhere, you don't need to sync ticket values and orders from your ticketing platform to Salesforce.
Events. Whether you choose to track every event in Salesforce depends on your goals. We recommend tracking all events as they will be indicators of attendee, member, and volunteer engagement, and give a complete picture of your relationships.
Step 3: Don't forget about groups.
If your goal is to capture data on every attendee, you may want to think twice before offering group ticket sales. When one person buys many tickets under one name, you lose visibility into event attendance at the individual level.
If you're enabling group ticket sales: Bring in the buyer's information only. This prevents duplicate contacts from appearing in your database.
If you're not enabling group registration: Ensure that buyers provide individual information for each ticket they are purchasing. This way, you will be able to track every single attendee.
Our advice: Organizations should ask attendees to provide their individual contact information. The obvious advantage to event organizers is that you'll have a record of each attendee's event activity. Attendees may be more willing to trade their contact info to learn more about upcoming, relevant events.
Step 4: To update, or not to update?
Each time you capture new information about your attendees, you'll need to make a gut-wrenching decision: will you treat this new information as more accurate than the data you previously had? The answer to this question can depend on your organization, the types of events you hold, and your attendees.
If you aren't confident in the accuracy of their self-provided information, you should not overwrite your Salesforce instance with this new and potentially erroneous information. The only data you should bring into Salesforce is for new attendees, who you previously had no record of.
If you believe your attendees will provide accurate information, and that this information might change frequently, then you should choose to have your event data update your Salesforce data.
Step 5: Find your top attendees.
Congratulations! Your event data is now in Salesforce. You're ready to find your most loyal fans and best supporters.
To create a "top attendee report", simply build a campaign report including all of your event campaigns. Then, use the matrix format to group them by attendee to see who is:
Attending the most events

Purchasing the most tickets

Spending the most

Etc.
Over time, you'll be able to compare different types of events, and their impact on attendee quality.
Want more advice on building stronger attendee relationships using Salesforce? Check out our video on Salesforce strategy for events.  We'll cover:
Leads vs. contacts: We'll help settle the debate about how to store your information in Salesforce

The benefits of syncing events to your CRM

More ideas for campaign reports that help you assess event performance in a glance
Or, if you're ready to get started, check out our free Eventbrite Salesforce connector for more details.