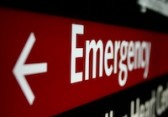 How Vulnerable Is Your Event? Ways to Plan for a Crisis.
Today's post is from Denise Quashie, a social media strategist that helps companies and event organizers successfully integrate social media within their events. In addition, Denise runs a Bootcamp for organizers that covers various topics surrounding sponsorship development, contract negotiation, and social media for events.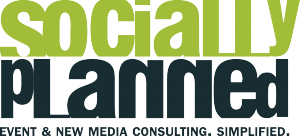 As the producer of many events, I know how quickly we get caught in the minutia of the day-to-day planning and forget about the potential crises. I've personally dealt with attendee sprained ankles, exhibitor acid spills, union strikes, staff panic attacks, ice storms, attendee food poisoning, a speaker heart attack, hurricane warnings, and heavily intoxicated attendees. In all incidents, I thanked my lucky stars that I had an Emergency Action Plan (EAP) in place.
An EAP is a formal written plan developed by the conference organizer that outlines the emergency procedures. While you can never be fully prepared in the event of an attendee passing away at your event, it's important to outline key specifics.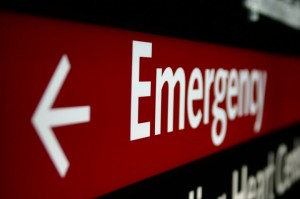 7 Important Things You Should Consider Before You Prepare Your EAP:
How will you handle medical emergencies?
What are the venue's fire and weapons threat procedures?
How will you handle a power failure, extreme weather, earthquakes, and what are the shelter plan procedures?
When will you need to have police officers (ex: alcohol issues, riots and unauthorized entrance)?
Do you have a clear understanding of the venue's 911 rules (ex: some venues prohibit calling 911 because they have an internal emergency response team)?
What will your social media emergency procedures be?
Where will your emergency cash come from?
6 Things Your EAP Kit Must Include:
A basic first-aid kit kept behind the registration counter.
A flow chart showcasing the emergency roles and responsibilities for staff.
A map of the venue with emergency stations, exits, shelter units and the assembly point for your staff if there's an evacuation. Also, consider adding a secured radio channel.
Your staff's internal accident report.
A copy of your event liability insurance and your exhibitor's insurance info.
An In Case of Emergency listing of emergency contacts for your staff, speakers and possibly your attendees.
It's important to also have a plan for the adjacent events. While your event may be without incident it doesn't mean the event down the hall or even across state lines is not.
While we all hope that we never have to crack open the EAP, it's so critical that you and your staff are prepared and more importantly rehearsed. With events happening every day in just about every city, a number of associated and unassociated things could affect your event's outcome. Knowing your environment and planning for issues that may impact your operation is key to any smart event production.
Be part of our plan; we're hosting conversations on Facebook and Twitter.
Want to learn more about Eventbrite? Check out some more information on our product.