Group Registration and Merchandise Sales for Your Events
Over the past few months, we've launched new features to make it easier for you to manage your event registrations. We've heard from you that being able to use registration terminology and include custom answers on your attendee's confirmation emails has already made a huge impact in how you manage your events.
We're very excited to launch these highly-anticipated features that will help you increase your event attendance and sales.
Group Registration
You can now allow registrants to sign up for your event as a 'group' (or 'team', 'organization', 'company', or 'association,' depending on the type of group you want people to register as).
By activating the "Group Registration" feature, your registrants can easily create new groups or join an existing group during the registration process.
If you're hosting a charity walk or 10K run, participants can sign up as an individual, as part of a particular charity organization's team or corporate team, a relay team, or as a family. We know group registration encourages event participation – ultimately, this means more registrants for you!
Head over to the Help Center for tips on getting started: https://www.eventbrite.com/t/group-or-team-registration.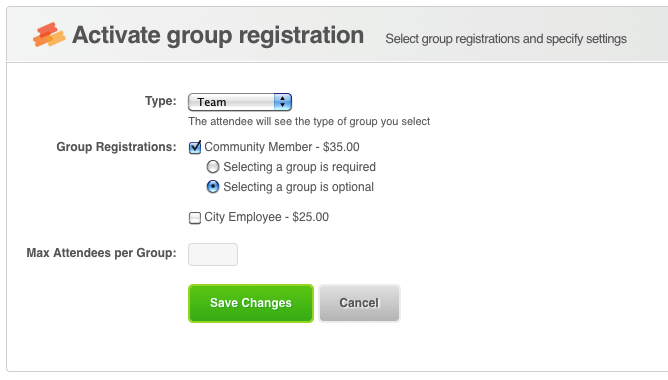 Merchandise
Many events offer commemorative items, such as t-shirts, jerseys, pins, and CDs, or additional packages (VIP upgrade, parking, lodging) for sale.
With the "Merchandise" feature, you have the opportunity to upsell this merchandise to attendees while they're registering for a paid order on your event registration page.
You can sell up to 6 different products and offer up to 20 different options per product (think: multiple t-shirt sizes and colors), while still maintaining an optimized checkout flow. Managing and updating your inventory is easy and you can run reports to check the status of your merchandise sales. You'll have to fulfill the merchandise – and it's entirely up to you to decide how you do it. You could have attendees pick up their merchandise at your event or ship it directly.
There's no Eventbrite fee applied to items sold within the Merchandise module, but if you're using our credit card processing option, the standard 3% credit card processing fee will be automatically applied.
Check out the Help Center to start upselling merchandise today: https://www.eventbrite.com/t/sell-merchandise-and-additional-options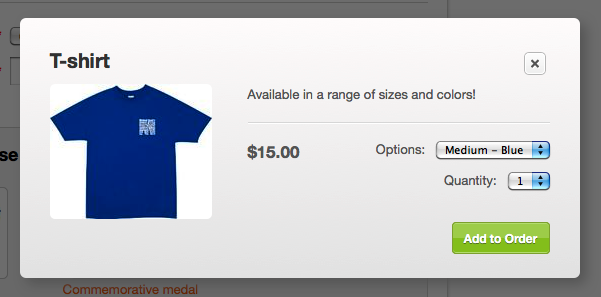 Tell us what you think about these features and how you'll use them for your events.
Your feedback helps inform our development decisions and identify the features that you need to have successful events.