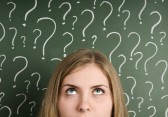 Fundraising with Social: 5 Ways to Leverage Social Media for Prospect Research
This post is by Brady Hahn, the founder of Non Profit Effect. In this 8-part series, Brady will teach you how to increase your fundraising and better prepare your nonprofit organization for events in 2012. Catch up on parts one and two of this series.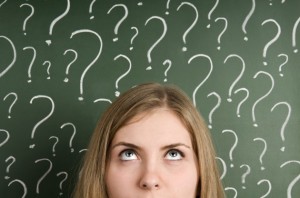 It's easy to get lost while researching prospective donors and advocates. So what should you be looking for?
Value!
Not just the monetary kind, but what people and companies care about. We as fundraisers are people connecting with people. If you know what a person cares about and they understand what you are working toward, you can build something great together!
Take a look at your action plan from last week. Based on the rating system, chances are you have a lot of people you need to "get to know" and some you would like to approach in a new way.
Here are 5 easy ways to "get to know" your prospects and identify their values:
1. Start With Your Internal Resources:
Yes, email is a social media tool, so always check your "list"! If someone has ever interacted with your organization (even if it was 5 years ago when they subscribed to your mailing list), you have common ground to start a conversation.
Tip: While you're in there, take some time to segment your database and note people who:
Have given for 5+ years in a row
Are actively engaged in your organization's activities
Have large networks
Work for or own companies that are perspective partners
Have given large gifts in the past 5 years
When was the last time you connected with them? I bet you will find a lot of value hidden in your database to add to your action plan!
2. Go Where the Information Is Most Obvious
A company or an individuals website / blog is the first layer of many in getting to know your prospect and should give you a good sense of whether they're a brand match for you or not.
Don't: Continue your search if everything about a company or a person's brand doesn't match the values of your organization. Your partnerships are a reflection of "you."
Do: Continue your research if they are a match, take a look at their history and get to know their partners and sponsors. Are they similar to your organization in any way? These brands might also be great leads to add to your list!
3. Identify Professional Values
LinkedIn is more than a resume holder!
Follow companies you want to learn about, join conversation groups they are connected to and look through people's professional bios. Note their interests, company/education history and the connections you have in common. This will make it easier to find ways to get introduced later on down the line!
Want more on leveraging LinkedIn? Watch "Top 5 FAQs on LinkedIn with Dylan Conroy" .
4. Identify "Personal" Values
Facebook to me is still personal. Many companies have Facebook pages now, so be sure to like them and see what they are up to!
When it comes to researching people, don't go on a "friending" spree. Often times, people list where they're from, their school, marital status, etc., in their public profile. That's all you need since you should have collected a large amount of professional information by now!
5. Starting a Conversation
Twitter is a great causal forum to form a relationship and engage as "you" on behalf of your organization.
The flow of information is like being at a dinner party, you can stand back and listen to the group as a follower, but you'll get more out of the experience if you join the conversation and tweet-up!
Remember, no one likes a party pooper. Don't ask for re-tweets or guilt people into giving by making the "ask" publicly via a tweet. Ever!
To recap, if you understand the value of a person or a company, you will be able to identify if and how you can work together before even meeting them! Just be sure to keep your notes in your action plan!
If you enjoyed these exercises today, be sure to come back next week for part three where you'll learn how to conduct structured outreach and land face-to-face meetings with prospects. 
Brady Hahn is a facilitator, researcher and strategist, Brady specialing in matchmaking non-profits, for-profits and social entrepreneurs. She has developed more than 80 professional development and special events for organizations such as Step Up Women's Network, Pamper Me Fabulous, Social Media Week and her own series, Social Media For Social Good in partnership with Digital LA.