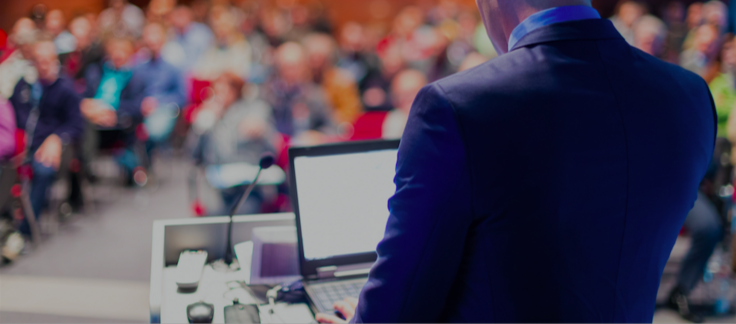 How Wikimedia Perfected their Global Conference
As hosts of world's largest online encyclopedia, The Wikimedia Foundation keeps over 37 million articles up-to-date — and the majority of their contributors are unpaid. Every year, the foundation celebrates their large community with Wikimania, a three-day global conference.
Over the last decade, attendance at Wikimania has grown by over 300% — from 380 in 2005, to almost 2,000 in 2014. But huge growth often means more complexity. Logistically, organizers now had to manually coordinate 2,000 attendees from 80 different countries, speaking multiple languages. Event planning also became more complex, as the agenda grew to 200 talks over three days.
These challenges of scale began to affect attendee experience…and organizers began hearing complaints.
The Wikimedia Foundation decided it needed to upgrade their manual process. The first step? To identify a conference registration platform that was up for the challenge.
Here are the three most important pain-points Wikimedia had to solve:
1) A manual, unreliable registration process.
Wikimedia received a high number of complaints about the lengthy and unreliable registration process. This process was especially challenging for international attendees. They needed a platform that made the registration process easy to navigate.
2) Lack of attendee info.
Many different people attend Wikimania — local chapters, speakers, volunteers, and various types of community members. From a registration, pricing, and agenda-planning standpoint, Wikimedia needed a better sense of who attended their event.
3) International attendees and languages.
Wikimedia's global staff and attendee base spans multiple continents and languages. To accommodate that, Wikimedia needed a simple and intuitive registration process for all. They also needed to capture extensive travel needs in their registration form. Finally, they needed an easy way to share that info with local event teams.
When Wikimedia decided to work with Eventbrite, we started with their biggest problem: custom registration. Through our platform, we dealt with multiple time zones, languages, and complex travel information. We created a registration process that was simple, logical, and clear — regardless of your first language. Next, we helped train local teams to manage the new information pouring in.
To tackle tracking separate groups, we used promotional codes. This gave Wikimedia a better sense of their participants — which means an even  better attendee experience next year. When you know who your attendees are, it's much easier to curate a positive experience.
The result? Complaints dropped to nearly zero, and Wikimedia is now primed to scale even more.
Organizing conferences is always a challenge — especially when you're growing like crazy. Our new case study examines out how  a volunteer-run organization perfected a 3-day conference (with 2,000 attendees from 80 different countries). Check out the full Wikimania Case Study here.