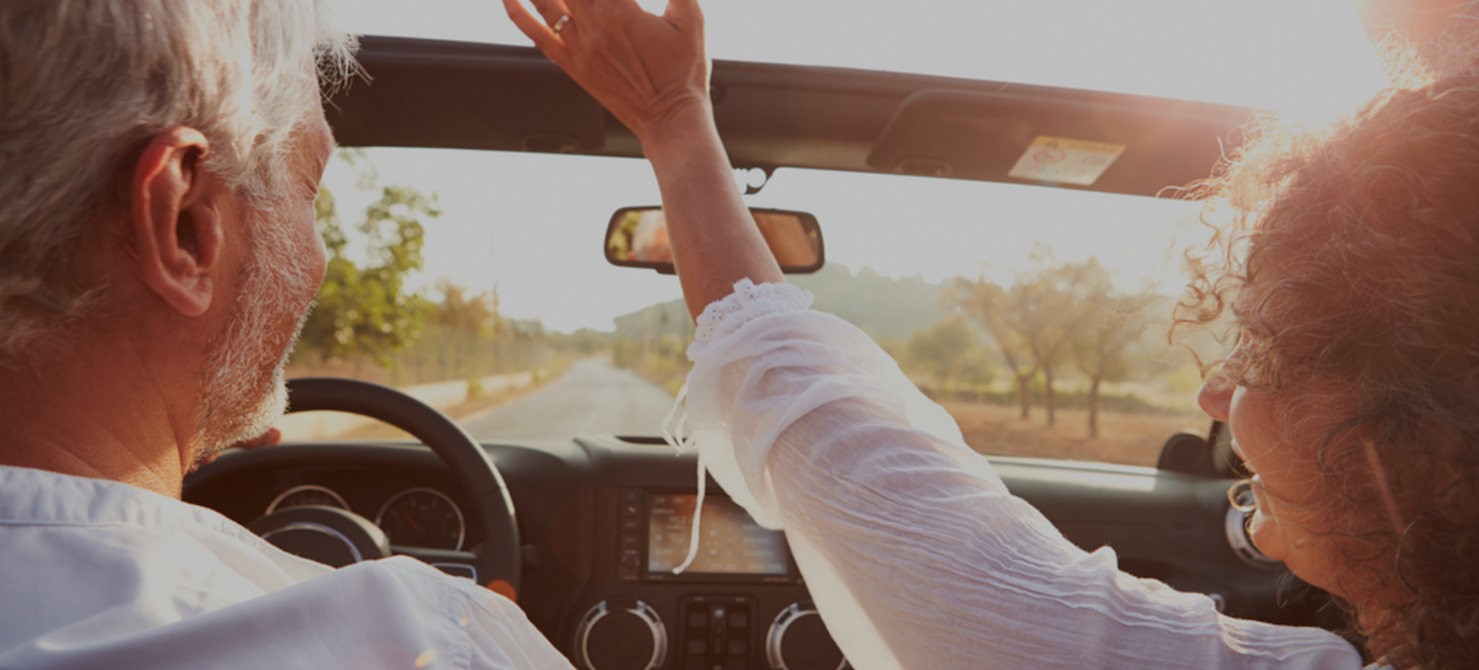 2 Baby Boomer Characteristics that Will Drive Your Event Attendance
This is the second in a three-part blog series on the event-going habits of Baby Boomers. Check out the first on Baby Boomers' spending habits here.
What's every organizer's worst fear? Not selling enough tickets to break even.
With set costs of production, the stress of making a profit can pile up — especially when it feels like you've tried every marketing strategy in the book. But don't worry, there's still hope: Baby Boomers are an often overlooked audience that can jumpstart your ticket sales.
A recent Eventbrite study found that Boomers are spending more money than ever on events. But can you guess the two Baby Boomer characteristics that are driving this boom in attendance?
Check out the full infographic on Baby Boomer event attendance below.
Characteristic #1: Baby Boomers desire connection
Millennials better watch out — their parents are on the prowl for some romance. Only, Boomers don't use Tinder to get their flirt on. Instead, they meet new suitors the old fashioned way: in real life, at events.
As our new infographic (at the bottom of this post) explains, Baby Boomers go to more dating events than any other type of activity: a whopping 7.7 per year. That's at least one dating event every two months — and much more than the 5.2 dating events per month of their millennial counterparts.
It turns out that the empty nest isn't as exciting as it may seem. Nearly a quarter of Boomers we surveyed live alone, and nearly half are currently single. So it makes sense that Boomers are united by their need for connection. And it shows: Boomers' second choice of activity is social events, of which they attend an average of 5.2 each year.
Characteristic #2: Baby Boomers are young at heart
The same characteristic that draws Boomers together also drives them to connect with other generations. At least 38% of Boomers say they like social events because they get to connect with younger generations.
In fact, Boomers are so young at heart that they go to more concerts than millennials. With an average of 3.8 music events each year (compared to 3.6 for millennials), it seems some Boomers are even bigger night owls than their children.
As the infographic shows, they're keeping pace with the younger generations drink per drink and step by step as well. Boomers attend nearly as many food and drink events as millennials (3.3 per year compared to 3.6), and barely trail behind on endurance events like races (4.5 per year compared to 5).
Could Baby Boomers be your new target attendee?
Boomers' priorities are clear: they attend events that allow them to mix and mingle. That's good news for event organizers, who can draw them to events of all types with opportunities to socialize. Whether it's a pre-concert mixer or a breakout singles session, appealing to Boomers' most endearing characteristic will be sure to bump your ticket sales.
Boomers' youthful attitudes don't just apply in person. More than a third of Boomers use social media to connect with younger generations, which is the perfect place to reach them with your event advertising.
In your ads, the same messaging you use for millennials may appeal to Boomers as well. That means you don't have to come up with an entirely new strategy to appeal to a broader audience. Just avoid any new lingo that could be alienating to an older generation.
Want proof? While only 4% of Boomers have heard of FOMO and know what it means, 20% say they've experienced it once it's explained. Boomers may not know the newest lingo, but they have the same lust for life that's already driving your event's success.
The lesson? Avoid hip acronyms, but keep showing off your event as the can't-miss experience it is. Boomers will take note — and be the life of the party when they arrive.
To find out how to up your attendance and profits by attracting Boomers to your event, check out our full report on how to market your event to Baby Boomers.