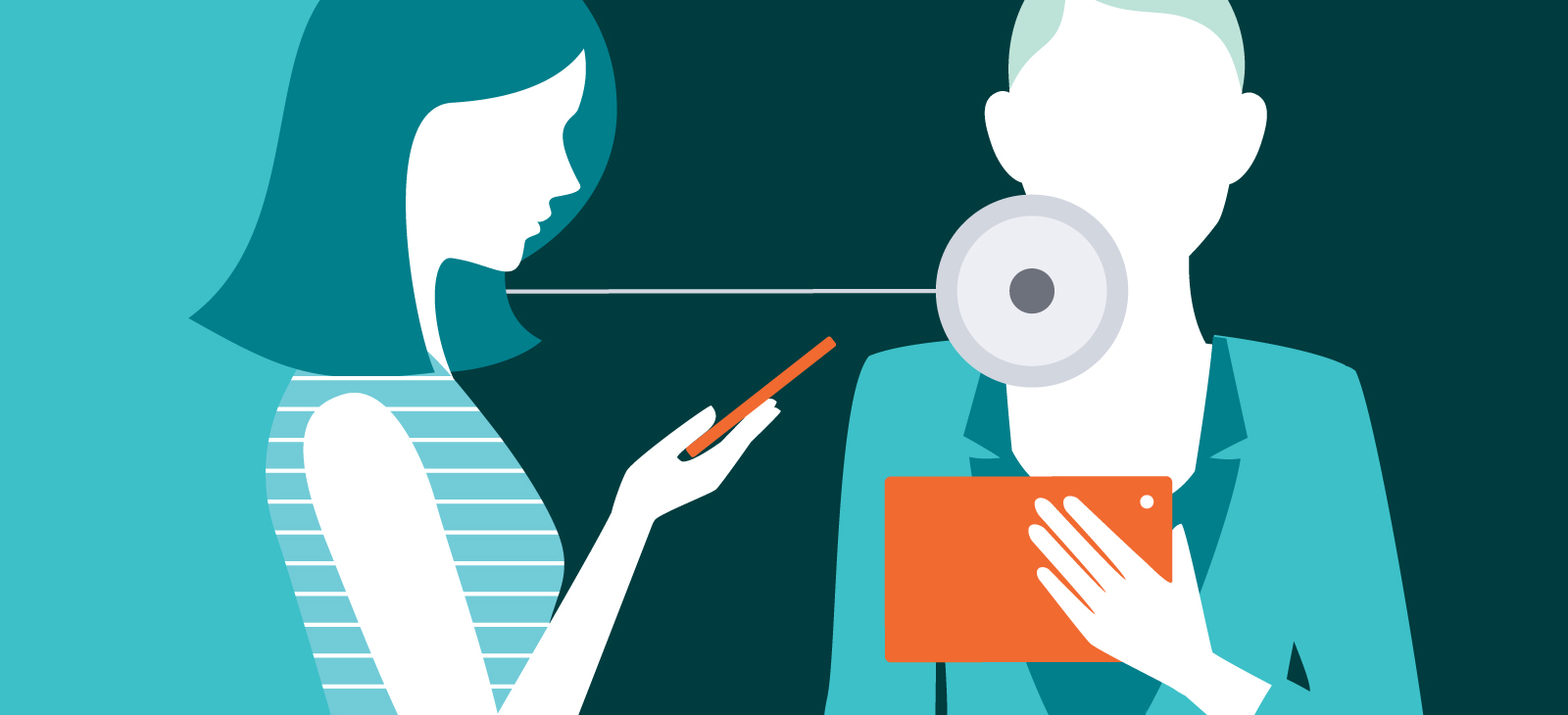 Why Distributed Commerce is Critical to Your Sales Results
And How to Choose a Ticketing Partner That Will Help You Grow Your Business
Looking to increase your ticket sales? According to a recent survey, allowing fans to buy tickets directly on popular sites and apps could do just that.
If you're using Eventbrite, you're already tapped into this strategy. Through distributed commerce partnerships, event-goers can buy tickets directly from event discovery platforms like Facebook — without ever having to leave the page.
Why is this so important for your events? Because each additional step in a checkout process results in a 10% decrease in transactions. So not only does distributed commerce allow you to reach new potential attendees, it helps you sell more tickets by eradicating pesky redirects to ticketing sites and requests to login.
To understand more about how distributed commerce can help organizers sell more tickets and grow their business, we sat down with Eventbrite's Chief Revenue Officer, Matt Rosenberg. Matt's innovative perspective on ticketing has helped thousands of organizers around the globe grow their businesses through tech-forward strategies.
What is distributed commerce, and how does it benefit event organizers?
Distributed commerce is about being able to sell where people are already spending time online, and where they're most comfortable.
People spend time on sites they trust. They go there because they're comfortable with the content, comfortable with the experience, and comfortable with the brand. If they discover an event there, they're comfortable purchasing from there. So forcing them off that trusted site pushes them out of their comfort zone, and can create a level of mistrust or doubt. To get the highest conversion possible, sellers should sell where their consumer is most comfortable instead of sending them to a different environment to complete their purchase.
From a practical standpoint, distributed commerce drives conversion by making the buying process more convenient. Instead of introducing incremental steps that cause customers to drop off, why not close the deal right there and then? Why push them somewhere they didn't ask to go when technology can enable the purchase to happen in that same website? By reducing friction in the buying process, distributed commerce helps drive more ticket revenue to organizers.  
Can you tell us about Eventbrite's partnership with Facebook and how it fits into a larger distributed commerce strategy?
Over 1.2 billion people around the world use Facebook everyday to check in with their friends, read the news, and find things to do. They view the platform as a trusted site. So if you want to reach the broadest audience possible, you want to be on Facebook. And to sell the most tickets possible, you need a tech-forward platform that allows you to complete transactions in the Facebook environment.
Unlike most other ticketing companies, our integration doesn't require a redirect back to our site to complete a ticket purchase. Why should it? Why should you force somebody to a different website to complete their purchase? It's disruptive. It's unnecessary. And it decreases conversion. If you want to have a pure-play distributed commerce strategy, you have to complete the transaction on Facebook — and we're the only ticketing company that does that.
For distributed commerce to work, you need three things: a product or service (or an event!) to actually distribute, an API or some other way for partners to easily plug into your platform, and an open approach to partnering with best-in-class tech providers. Eventbrite's technology is built in a way that can integrate very easily with lots of different providers — so our strategy doesn't start and end with Facebook. We'll be extending across a number of different categories and geos to give our organizers the broadest reach.
At the end of the day, you want to develop a solid ecosystem of leading partners through which you can distribute events.
How does this thinking ladder up to a larger move towards mobile?
A strong mobile strategy is not only important, it is essential. People engage with Facebook and Google more on mobile than on desktop now, and those are just two examples of how the trend lines have crossed. They're searching for things to do, and making decisions about which events to go to, all from their mobile device.
To be a legitimate event technology platform, you must be mobile-first. Otherwise, you're not servicing the needs of your organizers or their attendees, and you're crushing your conversion rates (and not in a good way). We do everything we can to help organizers optimize their marketing spend to get as many attendees as possible to participate in the experience they're building — so they can reinvest back in their business. We are an event management platform that enables our organizers to grow, and to fulfill that promise, we have to deliver on mobile.
Essentially there are two things we consider as it relates to mobile: ensuring Eventbrite properties (our websites and our apps) offer the best mobile experience in the industry for attendees and professional organizers alike, and, working with leading mobile-first platforms to make sure our events are discoverable and available on their websites and mobile properties.
Consumer experiences are becoming increasingly more personalized. How does distributed commerce contribute to that trend?
We live in a world where consumers expect highly personalized, customized experiences. iPhone apps are a great example of how technology is allowing us to configure our own experiences based on individual preferences. Similarly, major content providers like Spotify and Bandsintown are creating mobile app experiences that are highly personalized.
Our job is to understand who our organizers' attendees are, what their preferences are, and then optimize the introduction of events based on what we know. Sixty million people buy tickets from us or register for events on our platform each year, so we're well-placed to advise professional organizers about how to grow their business.
Distributed commerce partnerships allow us to meet consumers where they are online, while they're actively discovering events, and provide them with a consumer-centric (AKA simple) purchase experience. Our partnership with Bandsintown is a great example of personalization and distributed commerce: A fan indicates which artists they're interested in seeing, Bandsintown alerts them when the artist announces shows in their city (or suggests shows of similar artists they may be interested in), and they easily click to buy tickets without ever having to leave Bandsintown.
The fan is happy because not only was it easy to buy tickets, they also discover new artists and never miss out on their favorite shows. And the artist and venue are happy because they get tickets into the hands of fans, selling more tickets with an easier checkout process.
Who do you think is doing personalization and distribution exceptionally well?
Retargeting technologies do an exceptional job of selling through personalization and distribution. Once you've expressed interest in a product or service, it follows you wherever else you go online — in many cases replacing advertising that was non-customized.
I think we'll see more and more genre-specific sites doing it particularly well — capitalizing on their data and segmentation knowledge to offer up recommendations that would provoke joy in the consumer. Imagine, for example, that you're on NFL.com looking at headlines on the Chicago Bears and you're reminded that they're playing in a huge game against the Packers in three weeks. Then NFL.com offers you a package that includes airfare from whichever city you're in, plus a hotel and seats at the 40-yard line. That could transform a consumer's experience by making their planning super simple.
Our open API gives us the ability to move towards these highly personalized offers and experiences. One day soon, we'll be able to bundle event tickets, hotel, and travel into an offering and pull it all through the API. The way we've architected the Eventbrite platform actually allows us to do this in a way other ticket or registration platforms can't.
Want to read more about distributed commerce and how the ticketing industry is transforming? Check out our interviews with Eventbrite's CEO and Co-Founder Julia Hartz, GM of Consumer, Tamara Mendelsohn, and VP of Engineering, Pat Poels.