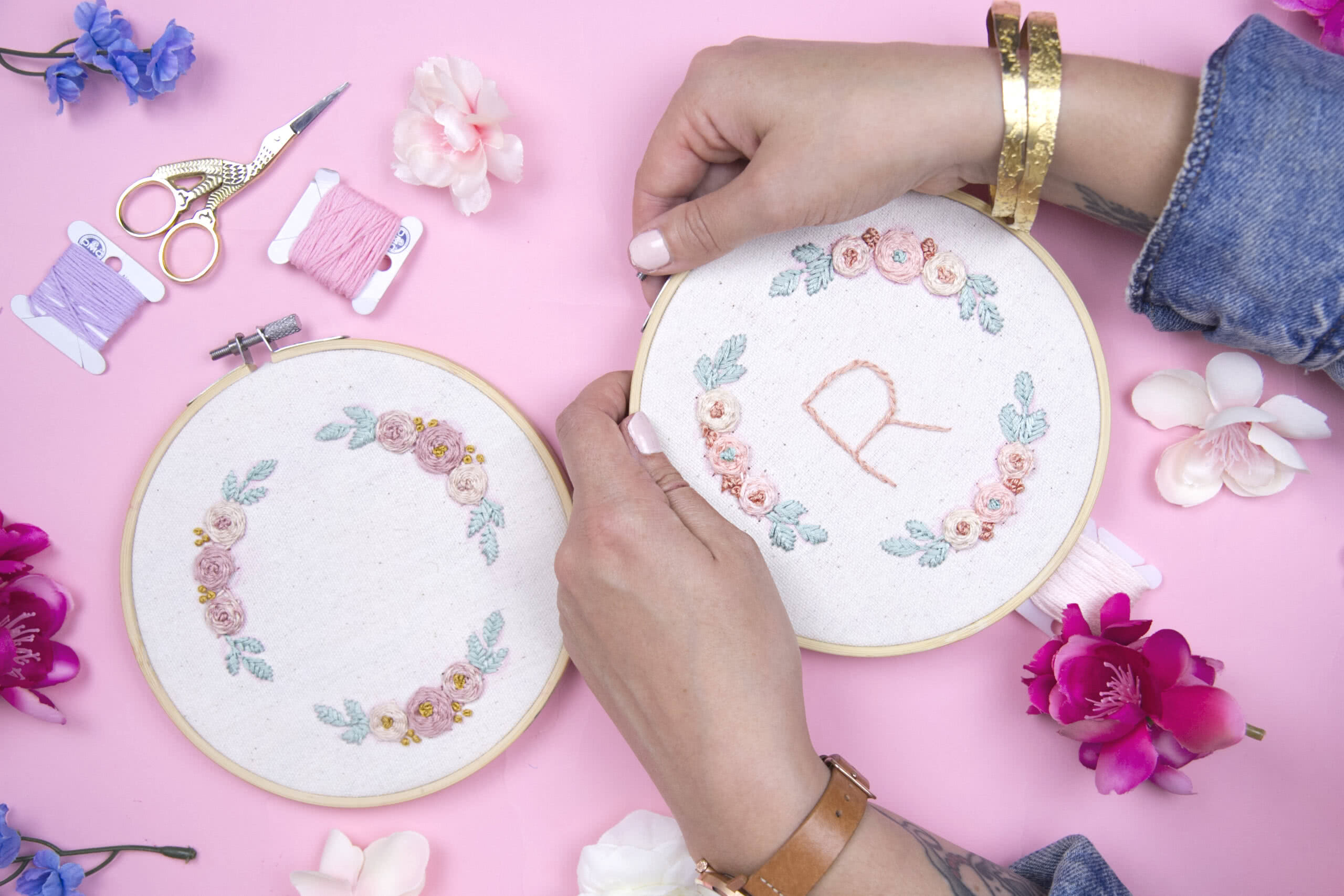 How One Craft Business Got Creative With Kits for Their Virtual Events
CraftJam founder and CEO Nora Abousteit knows all about the special satisfaction that comes from making something with your own two hands.
"When you're crafting with all these different materials and using your fine motor skills, it sets something off in your brain," says Abousteit. "It makes people feel a lot better."
This simple idea has been the guiding principle of CraftJam, Abousteit's New York-based crafting workshop company. In just three short years, CraftJam has shared the joy of crafting with over 20,000 students through public ticketed classes and corporate events, each taught by a passionate, highly trained "JamMaster." 
In our fast-paced technological world, Abousteit and her team found there was a real hunger for hands-on crafting — and so the business grew month after month. 
Then the COVID-19 outbreak emerged, making in-person classes impossible for the time being. To continue spreading the joy of crafting, CraftJam would need to innovate and embrace the popular web-conferencing platform Zoom in order to launch online classes, or "WebJams." 
Bringing the class experience into homes
Once Abousteit and her team decided to teach online crafting classes, it was time to figure out how to bring the authentic workshop experience into people's homes. After all, a successful crafting project requires quality materials, which people might not have lying around in their homes.
"We don't want people to have to research materials, spend a fortune ordering them from different sites, and then accumulating those shipping costs," says Abousteit. So CraftJam makes it easy for participants by sending a curated collection of hand-picked supplies.
Shipping kits isn't without its challenges. Abousteit has had to be creative in terms of figuring out postage, buying the right amount of materials from wholesalers, and ensuring the kits ship to students on time. But like many businesses right now, CraftJam is learning on the fly and quickly optimizing the process. 
Using a platform that offers engagement and intimacy
Once students have their kits, the crafting can begin. Abousteit and her team are using Eventbrite's Zoom integration to bring these classes to life — and they've put a lot of thought into creating live-streams that feel intimate and engaging. 
"During the class, we encourage students to share their video so other students can see them. We want people to feel like they're getting to know each other," says Abousteit. So students can use Zoom's gallery view to see each other, then pin the JamMaster's screen so that they can follow their instructions. 
To encourage engagement, CraftJam invites all the students as "panelists" so they can easily ask questions. And for Q&As at the end of class, they use Zoom's chat feature, giving students a variety of ways to participate.
Eventbrite's integration with Zoom has made the entire process smoother. "It's hard to imagine doing this without Eventbrite," says Abousteit. Not only does Eventbrite give them a clear list of the attendees joining the Zoom live-stream, but the Eventbrite tickets also give CraftJam a way to communicate information to attendees.
"Having the additional information that we can put into the ticket is — especially now — super important because we need to make sure people are totally prepared technically," says Abousteit. For instance, if a WebJam requires students to use a sewing pattern, a downloadable PDF of that pattern can be included with the ticket, so everything crafters need is in one place.
Embracing conspicuous production
The feedback for CraftJam's online classes has been overwhelmingly positive. It's clear that even in these difficult times people are eager to create. This enthusiasm fits with a mindset Abousteit calls "conspicuous production." 
While we might be used to the idea of conspicuous consumption, where buying things brings us happiness, Abousteit is seeing a shift. Now satisfaction comes from producing things. And during the time of COVID-19, this idea takes on even more power. 
"We're learning that you don't need much to be happy," says Abousteit. "Sometimes all you need are other people and a meaningful project that makes you feel better."