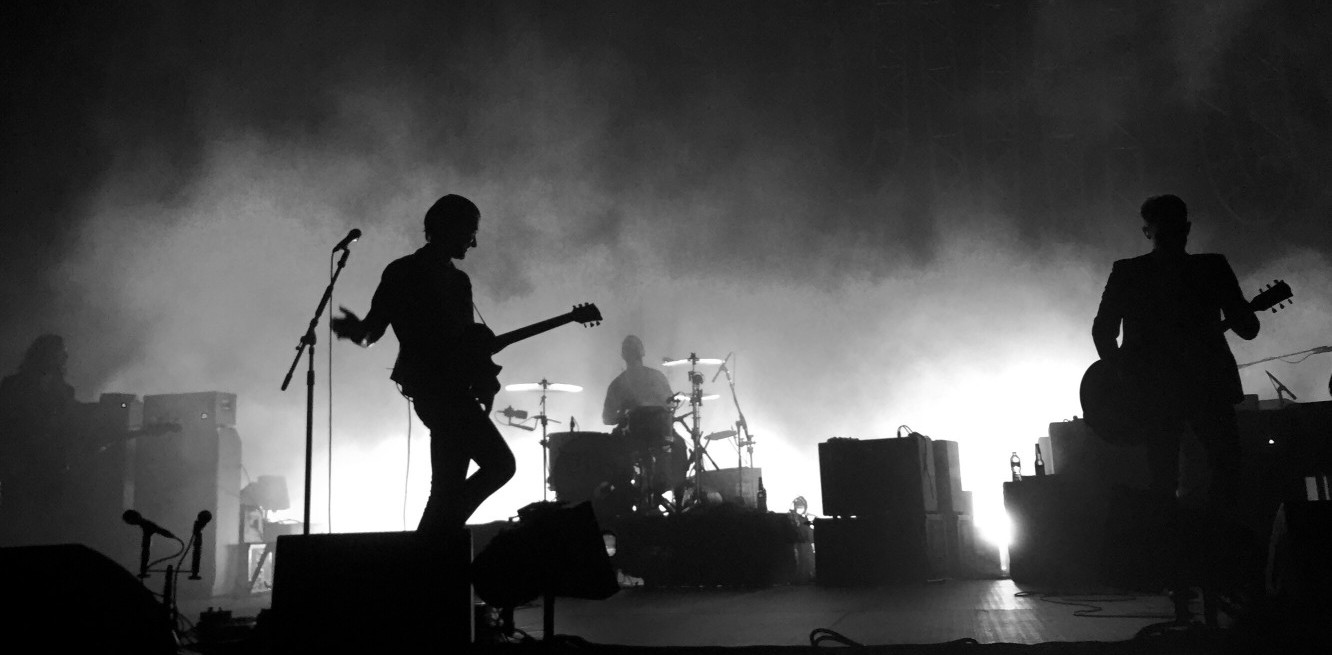 How Concert Sponsors Can Engage With Small Venues at Scale
"Sponsorship" can be a dirty word in the music industry — but it doesn't have to be.
There's $1.4 billion in sponsorship dollars going to the music industry in the U.S. "It goes to the top festivals and artists," says Mat Thomas, the Founder of ConcertPass, the first mobile rewards and loyalty app for concerts. "Very little of that money really trickles down to independent artists, venues under 3k, or brands that aren't as big as Pepsi and Budweiser. But they still might want to activate."
In fact, two thirds of venues we surveyed want to increase revenue beyond ticket and bar sales. And one in five venues specifically want to increase sponsorship revenue using technology. But only one third of venues currently rank sponsorship as a "very important" revenue stream for their room.
So why the gap between interest in sponsors and engagement with them? Because venues face two main challenges when trying to attract sponsors. First, sponsoring venues isn't scalable for many brands that have to find contacts at every room they're interested in. And second, venues often don't have an attractive package to offer sponsors in return. Luckily, emerging technology has a solution.
Using apps to engage concert sponsors at scale
By using apps and beacons (small wireless devices that use Bluetooth in mobile phones), individual rooms have the opportunity to craft appealing packages that can bring concert sponsorships to scale.
"Festivals typically have apps, but when users interface with venues, you usually don't see more than a website, Instagram, Facebook, and Twitter," says Kevin Arnold, the Founder of NoisePop and Swedish American Music Hall in San Francisco. "There's opportunity to build upon the concepts of festival apps in a year-round way for venues. It could be a membership or loyalty program, so you can reach out to those fans in the real world when they're happening by a location or are listening to a certain artist."
Crafting the best sponsorship package across venues
Those rewards and loyalty programs are the perfect opportunity to activate concert sponsors at scale, even across venues. That's Mat Thomas's vision for ConcertPass. Instead of requiring venues to build their own apps to use beacons and other new location technologies, he hopes ConcertPass will be the app that connects artists, venues, and brands to serve relevant information to fans before, during, and after events.
"We're creating a matching system in New York, pairing multiple venues with multiple brands as 'digital sponsors' across events," Thomas says. For example, they could package 25 shows from different venues that target 18-27 year-old fans of country music in New York City, and brands could offer rewards at all those shows. (Imagine a push notification as you're waiting in line at your favorite venue that offers you a VIP upgrade or a meet and greet with that artist, brought to you by a brand.) "This is a way for brands to more effectively spend more marketing dollars on artists and venues while getting better ROI. It's a win-win-win."
Matching sponsors and fans for a personalized experience
Whether venues create their own apps or use a communal approach like ConcertPass, beacons will enable new types of relationships with sponsors — and rewards for fans.
"It's an interesting technology because of its potential to serve up content in unique ways," says Chris Carver, the Co-Founder and CEO of Lennd, an event operations company. Consider the "dual screen" phenomenon: when people are watching TV, they're still looking at their phones. "As everything goes to mobile, the dual screen component is another thing I think could see being used much more in the event world," Chris says. "We can expect phones to be more incorporated in the experience. It's not just about serving up ads and commerce, but creating a better, more personalized experience for the attendee."
Want to learn more about how you can use technology to uplevel your live music experience? Check out the full report, "The Future of Concert Technology," to stay ahead of the curve with can't-miss music tech predictions from 20 industry tastemakers.