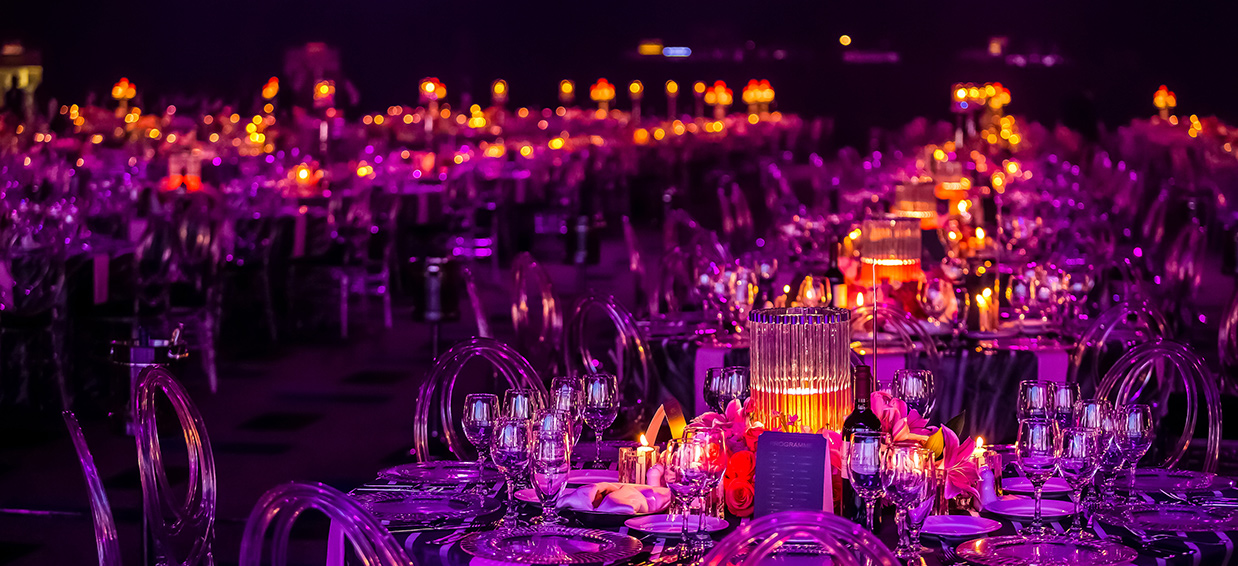 14 Surprising Stats About the Canadian Events Industry
The Canadian events industry is a melting pot of culture, passion, and creativity. Your event is just one of many experiences attendees schedule into their weeks.
With so many event planning tasks, it can be hard to take a step back from the action and get a bird's eye view of the industry. However, taking the time to do so is an essential part of keeping your event competitive.
Pulled from Eventbrite's 2020 Event Trends Report, we surveyed nearly 450 Canadian event creators like you to provide you with essential industry benchmarks. Use these 14 surprising stats to plan your budget, strengthen your team, and update your event tech.
Small but mighty: Canadian event team size
When it comes to Canadian events, many teams have less than five people — and still manage the equivalent of an event every other week.
43% of Canadian event teams consist of

less than 5 members
2. But almost a quarter of Canadian event teams run more 25 or more events per year
The takeaway: To-do lists will get bigger, but event teams and budgets will stay small. Make sure you have the right people behind you by building an all-star team.
Community is key: The most popular Canadian event formats
Canadian event creators host a diverse roster of event types. But the most common formats all have one theme in common: building community.
The most common types of events in Canada for 2020 are:
3. 83% of Canadian event planners will host nonprofit, community, or educational events
4. 41% of Canadian event planners will host networking events
5. 39% of Canadian event planners will host training or workshops
The takeaway: No matter your audience, there are innovative ways to reach them and encourage them to rally round your event or your cause. Learn how in this ebook.
Ticket sale stronghold: The top Canadian event revenue sources
Calculating your event's final revenue numbers is always nerve-wracking. For Canadian creators, hitting their revenue goals means looking to ticket sales, sponsorships, and grants and donations.
The top revenue sources for Canadian events are:
6. 73% of event creators said ticket sales are a top revenue source
7. 40% of event creators said sponsorships (vendor exhibits, advertising) are a top revenue source
8. 33% of event creators said sponsorships grants and/or donations are a top revenue source
The takeaway: Preparation is half the battle for any business proposal. Make sure your event is designed to attract and retain sponsors and prepare a killer proposal with these steps.
Spend money, make money: The top Canadian event costs
Event planning means a lot of expenses, and these can stack up — fast. The top areas of expense for Canadian events are:
9. 52% of event planners said facility rental are a top event cost
10. 47%of event planners said marketing and promotion efforts are a top event cost
11. 39% of event planners said food and beverages are a top event cost
The takeaway: Build budget updates into your planning so everyone on the team has an up-to-date overview of your available resources and make sure you aren't losing track with this budget template.
Eyes on the prize: Where Canadian creators need the most help
Some parts of the event planning process work out without a kink. Other times, it feels like you're hitting wall after wall. The bottom line? Event creators need more help.
The top three positions Canadian event creators are looking to fill in 2020:  
12. 30% of event planners are looking to hire for marketing and communications
13. 28% of event planners are looking for more volunteers
14. 17% of event planners are looking to secure sponsors 
The takeaway: Creating ads to reach new attendees isn't easy. Make sure you are putting your money in the right place (at the right time!) with this advertising calendar.
Grow your event by staying on the pulse
Looking for further insights on these stats and actionable ways to leverage this information to keep your event strong? Check out the 2020 North American Event Trends Report.