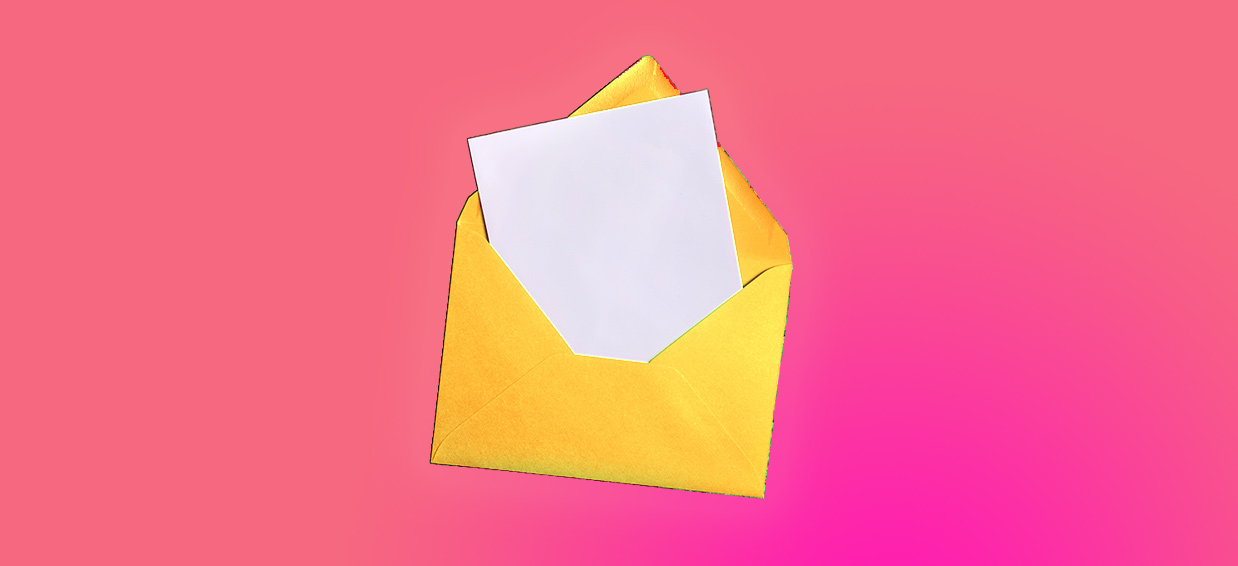 The Anatomy of a High-Selling Conference Invite
Unless you're Beyonce, you probably won't sell out your event in a matter of minutes. And if you organize a conference, summit, or tradeshow, you'll see sales roll in particularly late. In fact, almost 50% of event registrations aren't sold until the final week of sales. (It's no wonder event planning is considered one of the most stressful jobs.)
But there is a way to gain early momentum in sales and reduce your anxiety: craft a compelling invitation.
The first invitation you send is your chance make a splash and drive earlier registrations. But if you don't know how well your email invitation performs, you could be missing out.
In this post, you'll find out how your invite compares to the competition and learn the best practices that make people open and click an email.
Send From a Trustworthy Source
Your initial invite should come from a recognizable source — especially if it's the first time you're reaching out to an individual or group. Use your organization's email alias instead of your personal Gmail account.
You may also want to test various sender names against each other to see which sender(s) perform best. For example, you could send one version from your company name, and another from your name, your boss's name, or the name of a popular speaker at your event. Once you've found a sender name that works, stick to it. Consistency breeds familiarity and trust!
So how do you know if your sender name is "working"? Take a look at your open rate. Your open rate indicates the strength of the information that shows up in a recipients email inbox.
Calculate your open rate. To calculate your open rate, divide your total number of opens by the number of emails delivered, and then multiply it by 100.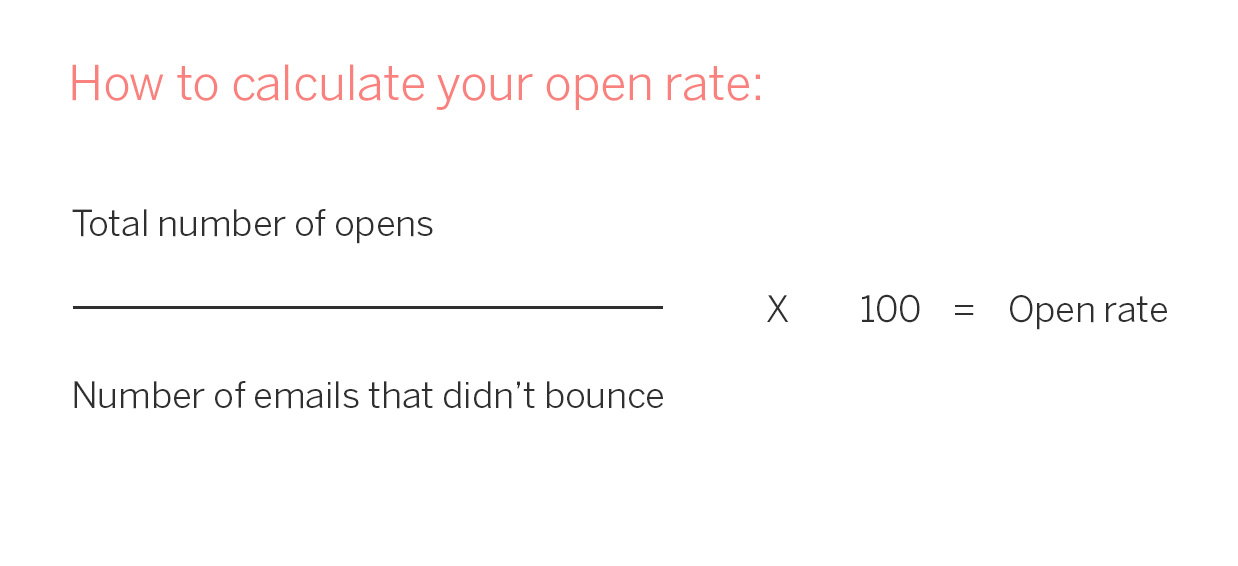 For comparison, a recent study found that the average open rate for the event industry is 28%. If your open rate falls much below that number, it might be time to take another look at your sender name — or your subject line.
Write "You Had Me at Hello" Subject Lines
How important is you email subject line? Very important. In fact, 33% of email recipients decide whether or not to open an email based on subject line alone.
There are countless best practices for email subject lines, but they all boil down to a simple rule of thumb: be descriptive and provide the reader with a reason to open your message.
Consider these tips when you craft your invite's subject line:
Be specific. Let your reader know what to expect when they open your invitation. Since you're sending an invitation, your subject line could be: "Join us for [Your Event Name] on 9/22."
Create urgency. Give potential attendees a reason to open your email. Subject lines that create a sense of urgency or exclusivity can boost open rates by 22%. If you're promoting a discounted early bird registration, you could simply say: "Register Now to Save $250 for [Your Event Name]."
Use a personal touch. Personalizing a subject line with the recipient's name or city can increase open rates by 20%. You can use email marketing software to automatically personalize or localize your subject lines, but you can also use smart copy strategies to make your emails more personal.
Deliver a Relevant Message
A truly effective invitation doesn't just get opened — it turns recipients into attendees. In other words, your invite should encourage the reader to take the next step and visit your event page.
To understand if the body of your email is doing a good job of getting people to click, take a look at your click-through rate. Your click-through rate (CTR) is the percentage of people who opened your email and decided to click. Low click-through rates usually signal that recipients aren't finding your emails useful or relevant.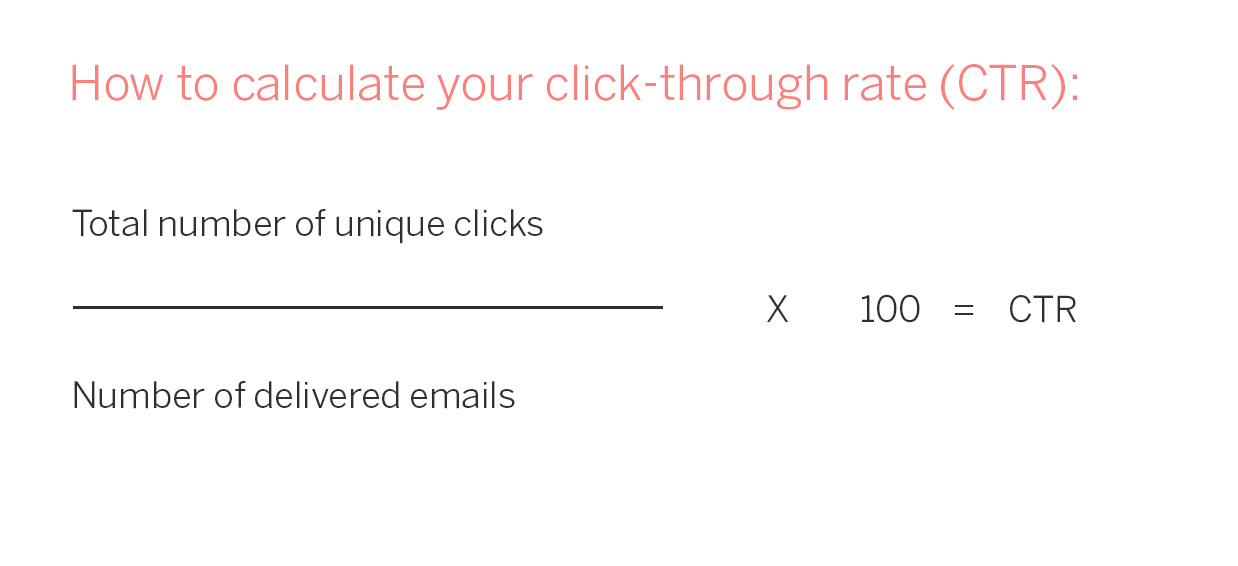 So how are your click-through rates compared to the rest of the industry? A recent survey showed the industry average to be 4.95%. If your CTR is falling below the average, you can try segmenting your email sends in order to deliver more relevant messages.
Email segmentation allows you to deliver relevant, customized content to your subscribers. For example, you could segment your email list by location, tailoring your message for each separate region. Say you're hosting a multi-track conference and one of your presenters is particularly popular in New York City. Highlight that presenter in your email sends to that segment.
Low click-through rates usually signal that recipients aren't finding your emails useful or relevant. Not only do you risk annoying your audience with irrelevant emails — you risk hurting your sales.
Include a strong calls to action. Increase your chances of getting clicks by including multiple links in your invitation — just make sure to focus on one call to action (CTA). For example, if you have a "Register Now" button near the end of your email, include a link to the same registration page in your opening lines of copy.
Test Variations. Create two versions of your invite (version "A" and version "B"). Send version A to one set of subscribers and version B to another limited set. Then send the better-performing email to the remainder of your email list. Continue testing as often as you can to get the most out of your campaigns.
Try a Wednesday Send
If you know the best day of the week to send emails to your audience, you can dramatically improve your open rates. So when should you send your invites?
Our survey reported that professional events — conferences and B2B tradeshows — overwhelmingly chose to send their emails on Wednesdays. So start with mid-week sends, but don't stop there. Test out email sends on different days to see which day helps you sell more registrations, earlier.
Read the event industry's first ever Event Email Benchmarking Report to learn more stats and best practices that drive registrations.