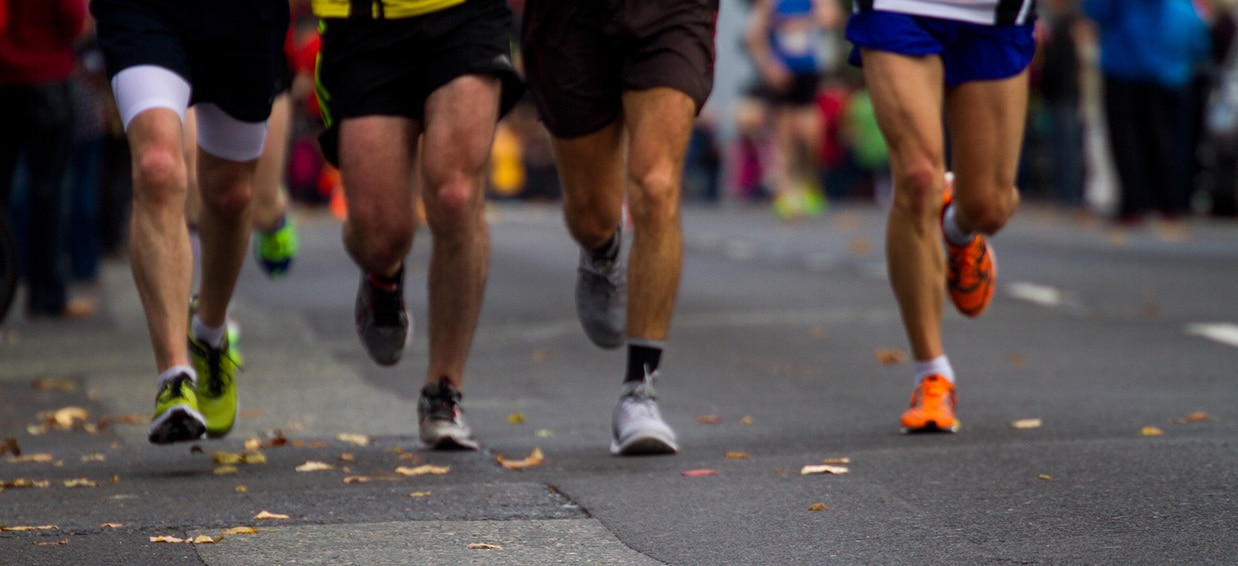 6 Data-Driven Race Promotion Ideas
There's a lot of hard work that goes into planning a race. From the location to the course map to deciding how you'll differentiate your event, an endurance race is a labor of love. But at the end of the day, it doesn't matter how great your race is if you can't attract enough people to run it.
Endurance events require participation. So if you want to create that bubbly race-day feeling, you'll need more than a handful of attendees at the start line.
Here are six ideas to help you promote your event successfully and get those registrations flowing in.
1. Choose the right marketing channel
Focusing on the right marketing channels means you can spend your valuable marketing budget on the ones that yield the biggest ROI. Whether it's email, paid social media, retargeting, or event discovery websites, you need to know what works best.
You can find out which channel is most effective for your event by digging into your event data. Start with your web analytics (typically Google Analytics) to find out which marketing channels drove traffic to your last event's registration page. Take a closer look at the top traffic sources from your list and figure out which of them sold the most registrations.
2. Use social media to find people likely to attend your event
Want to attract new participants, but not sure where to start? Get your event in front of people more likely to be interested in your race with advertising programs on social media.
Simply upload your attendee email list to your program of choice of Twitter, Facebook, or Instagram and it will show your ads to the people most likely to attend your event. For a more in-depth guide to using social media to promote your race, check out 9 Simple Steps to Master Social Media for Events.)
3. Reward this year's runners with a coupon for next year's race
Email remains one of the most effective promotional channels for races. With ad blockers on the rise and people's attention spans decreasing, the email inbox is an incredibly valuable space to reach potential participants.
Reach out to runners from previous races with a limited-time discount to incentivize registrations. If you're organizing your first race, consider partnering with a local running or biking shop for a send to their customer list.
4. Rekindle interest with retargeting
When an interested event-goer lands on your event page but never finishes registering for your race, the best thing to do is invite them back. It's called retargeting and it lets you advertise to people who've visited your race's event page, but didn't hit "buy."
Since you're showing ads to people who already know about your event — they've been to your event page — there's no need to beat around the bush in your copy or creative. Don't be afraid to create urgency by telling them when sales for registrations end.
5. Improve your SEO ranking
When somebody's searching for races in the area, you want your race website to appear in the top results on Google. The best way to improve your ranking is by identifying and implementing the top words and phrases race-goers in your target market are searching for.
To find your keywords, follow these three steps:
Make a list of the keywords you think people are searching for
Do your homework using Google's free keyword planner
Once you've identified them, use them in your website copy, blog posts, social media posts, title tags, meta descriptions, and image tags
6. Take your post-race experience to the next level
After completing a race, 86% of participants want to stick around after the finish line. Give them something to talk about with a complimentary meal or beverage. Not sure what to provide?
According to our survey of 1,900 race participants, 42% prefer something savory after a race while 12% want something sweet. As for the rest, 40% could eat anything and 7.5% crave junk food! If you're thinking drinks, 72% of participants like a beer, 14% crave a cocktail, 10% a glass of wine, and a mere 4% would forgo alcohol.
A blueprint for selling out your race
Give these promotion ideas a try today and adapt them to your specific needs. After all, your events and needs are unique. Which is why you need a promotion plan that encourages early interest and maintains momentum until the last registration is sold.
To help with that, check out From On-Sale to Sold Out: Marketing and Promotion for Events to get a blueprint for successfully selling out your event.