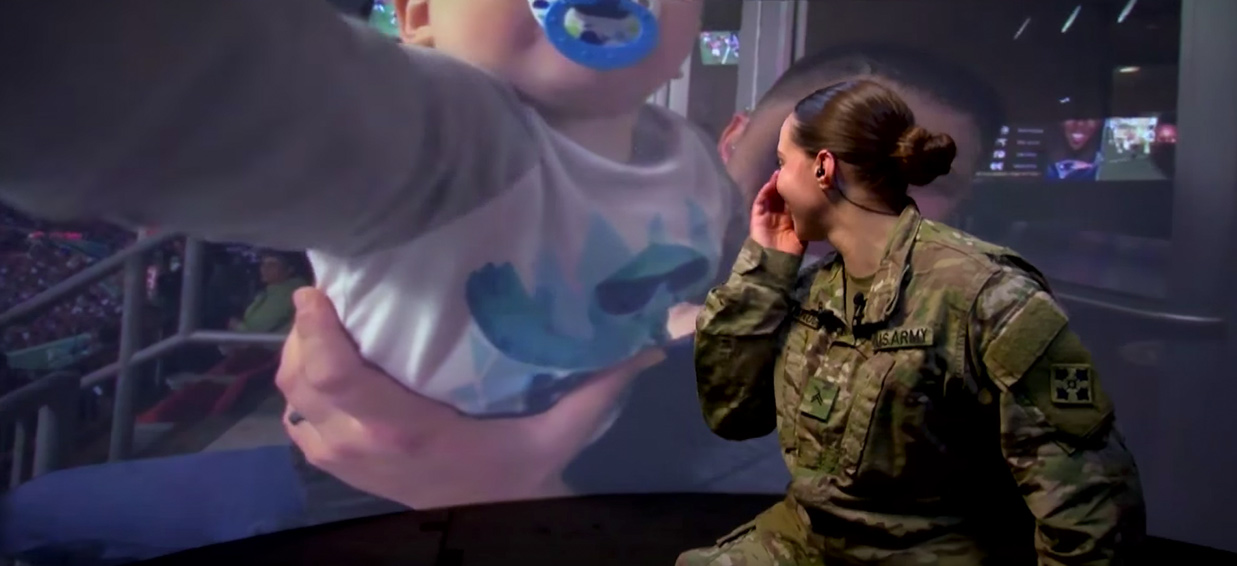 4 of the Hottest Experiential Marketing Trends Brought to Life
Experiential marketing is all about immersing attendees in memorable live experiences. When done right, it can give your brand the buzz it need to become a household name. But as people are exposed to the latest trends online, it becomes harder to meet their expectations — much less exceed them.
So, what are you to do? In a recent webinar, Event Manager Blog editor Julius Solaris weighed in on the trends that'll make an impact in 2017: "When we talk about trends, I want to talk about what you can do between now and the next year that's actually valuable," says Solaris. "Rather than what can be done in twenty or more years."
To help you do just that, here is how four successful brands are using the year's hottest experiential marketing trends.
Trend #1 – Surprise
"I believe surprise is still the most important element of experiential marketing," says Solaris. When done correctly, the element of surprise creates an emotional response within your attendees and can inspire them to take action.
Julius used the following example from Samsung to demonstrate the power of surprise:
What makes this example great, according to Solaris, is that the audience experiences the story along with its hearing-impaired star. When the video's protagonist is surprised by the events in the video, "you, as the audience, are surprised."
A powerful idea like this one has sharing power, too. "This got picked up by major outlets like CNN and was spread far and wide on social media," says Julius. Using the Samsung example, consider ways you can deliver the unexpected to attendees and get them buzzing at your next event.
Trend #2 – Relevancy
With this next trend, Solaris proved that there's no such thing as "boring" when you can make a relevant connection to your product or service with a powerful idea.
That's what Maersk did for the opening ceremony of its Maasvlakte II (MVII) container terminal at the Port of Rotterdam. In order to showcase the modern technology and demonstrate the most advanced container terminal in the world, they made a bold statement.
"This could have been some champagne and a few presentations," says Solaris. "But they brought everyone out to the shipyard, added huge LED screens to containers, and choreographed this to showcase the state-of-the-art tech that would be used here."
No matter how seemingly boring the message is, Maersk proves that relevancy can amplify it in a compelling way. The takeaway here is to focus on the benefit of your product or service and use experiential marketing to amplify it.
Trend #3 – 360° Video
The lines are blurring between ads and events, according to Solaris. To demonstrate his claim, Solaris points to Hyundai's recent Super Bowl commercial, which used 360° video to let U.S. military members take a seat next to their families and watch the big game together.
With traditional video, the viewer is limited to what's in front of the camera. But with 360° video, the medium will become an immersive experience that allows viewers to take a look around.
Hyundai's commercial was shot and broadcasted live to millions of viewers at home. Talk about a big idea. But you don't have to have an automaker's marketing budget to use 360° video.
Solaris says that 360° video will pave the way for virtual reality (VR) at events. Unlike virtual reality, there's less equipment needed. 360° video can be enjoyed without a VR headset and enjoyed on multiple devices. "This technology is now supported by YouTube, Facebook, Twitter," Solaris explains.
With 360° video you can immerse your digital audience into the live experience of your event. If you need some inspiration, take a look at how Forbes 30 Under 30 Summit used 360° video (link).
Trend #4 – Play
Play is important, especially in the sometimes stale environment of formal business culture. "[Play] strips down all our barriers," says Julius. "It takes us back to when we were kids, when we were willing to do anything."
In this final example, Google found a playful (and relevant) way to showcase the search capability of their new Photos app.
Google's "Pay With a Photo" food truck is a simple, yet powerful idea that showcases the benefit of the product. "It's so playful, but it's relevant," says Solaris. "That's important."
Games catch people's attention, and the addictive nature of play helps keep their attention. Consider ways you can introduce an element of play into your experiential marketing efforts.
Discover the Other Six Trends
Surprise, Relevancy, 360 Video, and Play are only four of the 10 trends Julius Solaris provides in our latest webinar, "10 Trends in Experiential Marketing." If you want to see how brands are using things like drones and touchable tech to immerse attendees in a memorable experience, watch the replay.