Featured
Santa Cruz
5/30/13 9AM - 1PM
Info
LitWits Workshops
Making literature a memorable, hands-on experience for kids!
LitWits makes a great book an experience kids won't forget -- which leads to incidental, natural learning! For four hours we immerse them in the sights, sounds, smells, tastes, and feel of a single pre-read book through prop-based discussion and creative activities, including drama, art, writing, history, geography, science, and more!  (A fast, fun way to see just what we do is to watch our 3-minute video.) When children learn with their senses, their enthusiasm and curiosity increase, and teachable moments abound.  
LitWits has been helping kids experience literature since 2010. See our website for our gallery of good times with great books! 
NEW:  Writing workshops!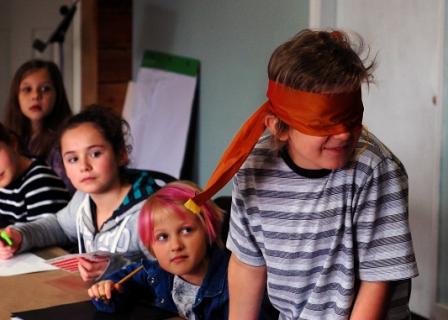 Events
Your message has been sent!