Featured
Info
Website:
Top Categories:
Performing Arts
Comedy
Ha Ha Cafe Comedy Club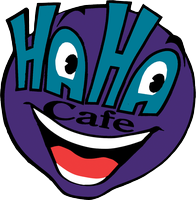 Located in the heart of NoHo's Arts District, The HaHa Comedy Club is Los Angeles' premiere comedy venue. Open 7 days a week. We feature a full bar and fresh Mexican grill, and a lounge style show room with intimate setting.
Phone: 818-508-4995
Email: info@hahacafecomedyclub.com
Events
Your message has been sent!