Featured
Info
Website:
Events Held:
38
Top Categories:
Classes
Other Events
Primary Locations:
Oakland, CA
San Francisco, CA
Tesia Blackburn - Acrylic Diva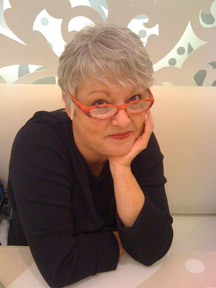 Tesia Blackburn has been a working artist in the San Francisco Bay Area for over 25 years. She received her BFA from the Academy of Art in 1984, studied lithography at the San Francisco Art Institute in 1990 and received her Master's of Art in 1992 at John F. Kennedy University in Orinda, California. 

Tesia has produced a DVD "Building Backgrounds in Acrylic Paint" which can be found at her site and on Amazon.com 

Please visit her website for a complete list of workshops and classes as well as artwork and other information.
Events
Your message has been sent!