Rebuilding Exchange Workshops was in the finals for a 2014 Classy Award for the greatest champions of social progress.  Though we didn't win, it was an honor just being nominated by such an awesome organization.View the Classy Awards at http://www.classyawards.org.
Our workshops were also awarded 2013 'Best Place to Learn Something New' in a nationwide contest through DailyCandy.com. 
OUR ADDRESS:  1740 W. Webster Avenue Chicago, IL 60614
PARKING: Free parking is available in our parking lot in designated RX parking spots between 9am-6pm on weekdays. On evenings after 6pm and on weekends, you are welcome to park anywhere in our lot. There is also street parking in front on Webster.
PUBLIC TRANSIT: Rebuilding Exchange is accessible by CTA bus and train, as well as the Metra.  For more information or to plan your trip, visit http://www.transitchicago.com/
Please review all details below before committing to a workshop. Most important, please note the cancellation policy as well as the attendance policy for the series workshops. 
WHAT TO WEAR: Wear clothes that you don't mind getting dirty. Closed toe shoes are required.  Long hair must be tied back and no dangling jewelry or accesories should be worn. Facial hair should be trimmed and groomed. These rules are for your safety and must be followed. It is at the instructors discreation to dismiss you from the workshop until proper attire is followed accordingly. 
LATE ARRIVAL POLICY: Please arrive on time for your workshop. If you arrive more than 30 minutes late, you will only be allowed to observe the remainder of the workshop. If you arrive over an hour late, the instructor can chose if they want you to observe the workshop. This is to ensure your own safety and the safety of others. 
WOODWORKING MATERIAL: All wood is part of the material fee included with the workshop. No outiside material can be brought it. 
COUPLES OPTION WORKSHOPS: Please note that this format allows for 2 people to make 1 item together. 
WORKSHOP SERIES REGISTRATION: Please be sure that you can attend all the dates in your workshop series before registering as there will not be credit given if you sign up and do not attend a date (with the exception of documented medical reasons with a physicians note). There are no make up sessions.
WORKSHOP CANCELLATIONS: Class or workshop fees are refundable for all classes or workshops if a student emails workshops@rebuildingexchange.org 12 hours (As of 11/1/13, 48 hours notice must be given for the 4 week Series workshops) before the start of the class or workshop. If a student must drop a class or workshop after the deadline, no credit will be given, except for documented medical reasons with physicians note.  (The paperwork must be to us within a week of the class you miss.) If for any reason Rebuilding Exchange needs to cancel a class or workshop, you will be notified and refunded. 
For more information, email workshops@rebuildingexchange.org or call the warehouse at (773) 252-2234. 
PLEASE NOTE: Final product may vary from image. 
Woodworking Instructors
ALEX ENARSON 
Alex Enarson is a Chicago-based furniture builder, Rebuilding Exchange employee, and owner of the company GRAVE TO CRADLE. Working from his home studio, he uses reclaimed, salvaged, and scavenged materials to build unique and functional pieces from his own designs. An amateur forester, Alex loves building with lumber made from urban wood. You can reach him Tuesday through Saturday at the Rebuilding Exchange, or at alex.enarson@rebuildingexchange.org. Alex instructs WoodWorking 101 and also Shop Time. 
CASEY BURKITT

Casey is a product designer and builder. He began honing his skills as a small boy assisting his father in the shop. Since then he's worked as home remodelor constructing and deconstructing houses, as book binder, and a product designer. He enjoys breathing new life into old, forgotten treasures from a simple coat of paint to turning old growth lumber into furniture full of history and character. Casey instructs WoodWoodworking 101.
SERGIO CASTRO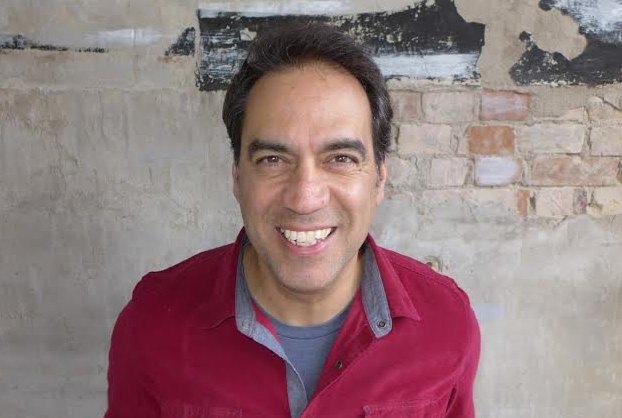 Sergio started at Rebuilding Exchange as a workshop volunteer and made his way to be an Instructor. His patience, winsome personality and helpful nature puts his students at ease for beginners in woodworking.  With a background in design and photo production he has experience building custom props and furniture from reclaimed items for major clients.  Salvaging is in his blood and sits on the board for FINI, a non for profit that collects goods left over from post production shoots. The items are distributed and donated to local charities. For kicks Sergio thrashes on his guitar in his band, an avid cyclist,  a sailor and can be seen constantly working on his house. Sergio instructs the Make It Take It workshops.