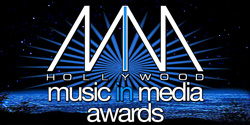 The Hollywood Music In Media Awards (HMMA) recognizes and honors the music of visual mediums (film, TV, movie trailers, video games, commercials, music videos, etc.), the talented individuals responsible for creating, producing and placing it, and the music of artists, both mainstream and independent, from around the globe. HMMA is the first music awards event to recognize and honor excellence in music supervision. Iconic artists are presented with Outstanding Career Achievement honors for their accomplishments and longevity in the entertainment field. The awards event features live music performances, celebrities appearances, award presentations, an exclusive VIP reception, and a dinner banquet. The entire event is shot with multiple HD cameras for digital and cable broadcasts.
The Hollywood Music in Media Association™ is a bold new entity in the music industry and was created to offer the music community knowledge and access to the latest in entertainment technology and wealth building opportunities. Never before has there been an organization in entertainment whose purpose is to bring financial opportunity to the new democratized music industry.
The HMMA's events and services all originate from the basic question: "If the music business was invented today, how would one succeed?" (and what can HMMA provide to make that happen)
We invite you to explore our network of resources and join our global membership to gain access to real opportunities and real answers to the challenges facing musicians and music professionals who deserve the abundance afforded in this industry.