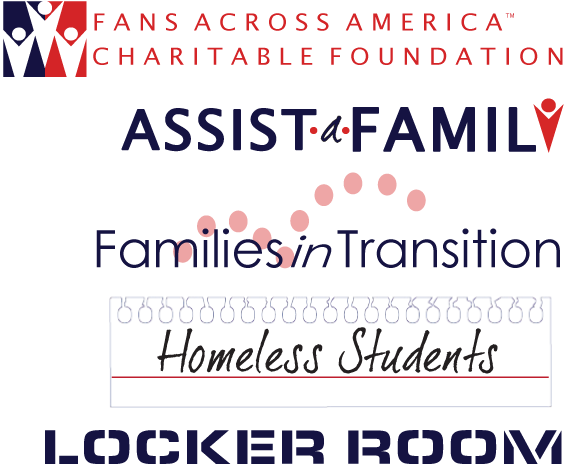 Our Story
Every day families struggle with balancing financial obligations and the daily living necessities of their family. Fans Across America Charitable Foundation is an all volunteer Chandler, Arizona based IRS section 501(c)(3) Non-Profit that assists in providing daily living necessities for homeless students, homeless families in transition and families with seriously ill / special needs children. We measure success by the number of families and homeless students we can assist and how quickly we can respond to the need.
Filling the need
Initially, Fans Across America (Fans) was created to assist families that struggle with the financial burden brought on by the care of a seriously ill and/or special needs child. Fans uses a unique donation program that allows a family's relatives, friends, and civic organizations to make monetary donations and Fans Across America™ distributes these monetary proceeds for the family living expenses, transportation costs, food and other daily necessities.
Growing
In 2010 we were shocked to hear of the recent uptick in homeless students in the Chandler Unified School District. In an effort to fill the gap and the need, Fans Across America™ stepped in and collaborates with the School Districts to support and advocate for families to keep children in school. We provide basic daily living necessities that are not federally funded through other programs, allowing families to use their limited financial resources for other necessities like food and shelter. Most of these families have one common goal, keeping their children in school for they realize value of education.