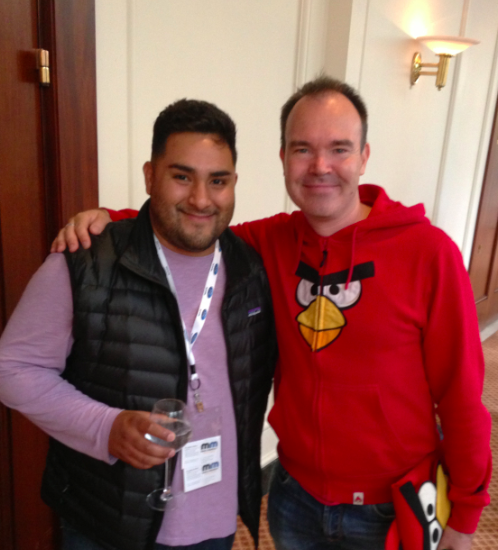 (Eli Calderón Morin, left) 
About Mobile Monday
MobileMonday™ (MoMo) is a monthly networking event and open community platform to explore the intersections of mobility and technology. Through the gathering of mobile industry visionaries, developers, and influential individuals Mobile Monday holds monthly networking events to share ideas, demo products, and discuss trends from both local and global markets. Originating in Helsinki Finland, in 2000, events are organized by some 300 dedicated volunteers from around the world and it has become an industry leading mobile platform. Chapters have held events in over 100 cities worldwide and continue to launch new locations monthly.

About Mobile Monday Silicon Beach & MoMo Pasadena 
The MoMo Silicon Beach & MoMo Pasadena chapters were started in June 2010 by Eli Calderón Morin a young mobile start-up veteran in order to connect, share, reach out, and further foster a mobile start-up atmosphere and community within the burgeoning SoCal startup scene. MoMo is a non profit organization and seeks to connect university, startup, and technology communities in the sharing of knowledge.