MIndSet Methods Level 2 Training

Multiple Dates

Decatur, GA
Who's Going
Loading your connections...
Event Details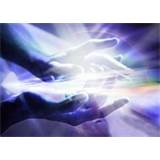 MindSet Methods Training Level 2
With Dr. Michael Gallo
In the Level 2 Seminar you will gain even more in-depth knowledge of the capabilities of the MindSet Protocol on healing of Allergy and Autoimmunity expressed in the body.
Here is a brief description of what this seminar will cover:
Brief review of the technique taught in LEVEL 1 as it relates to removal of Physical Virus and Resolving Chi Imbalance in the body.
Level 2 will discuss how the body expresses physical virus and autoimmunity, specifically how and where to address the body to determine which is being expresse
d and exactly what is the issue. Use of test kits will be taught and how to truly get accurate results in Allergy Testing and then removal of the Allergy or resolution of the autoimmunity. This is cutting edge information and will be different than anything else you may have previously learned in any other teaching method.


The materials taught in this level are very comprehensive in nature and basic explanation in this format is all we can provide. For further explanation of the additional benefits and technique specifics you will learn in this level you may visit our website at www.mindsetus.com.
Mindset Methods Technique is an encompassing healing of the body via the protocols of physical, energy, virus eradication, allergy resolution, autoimmunity resolution, nutritional needs while setting it all for permanent results via the emotional component. We encourage all practitioners or para professionals to take all 3 course Levels to achieve maximum results for your patients.
This is a 3 day course with 2 days of Instruction and 1/2 day of Practical utilizing the Treatment Techniques. You will leave able to use what you have learned in your practice on Monday. Full Training Support Material is provided. 
Where


Laurus Technical Institute, Decatur Campus
523 Church St


Decatur

,

GA

30030


Organizer
Dr. Michael Gallo, Dr. of Chiropractic and Kinesiology, and Creator of the Mindset Methods
Dr. Michael Gallo is the founder of MindSet Methods, Inc. and creator of MindSet Technique, a new, safe and effective method for the elimination of pain and other health problems linked to emotional causes. Dr. Gallo has worked for over fifteen years with a broad spectrum of medical doctors exploring many different modalities. He continues to research and develop better ways to help people regain their health.
After seeing consistent positive outcomes with MindSet Technique, Dr. Gallo decided to share this breakthrough with other physicians and health care providers, so they too, can reap the benefits for themselves and their patients. He now teaches the MindSet Seminar Series where professionals can learn and apply this groundbreaking technique in their own practices.
Dr. Gallo is a pioneer in energy medicine and a leading chiropractic physician, kinesiologist, educator, entrepreneur, and musician. He is the founder of East West Wellness, a multidisciplinary holistic health center based in Atlanta, Georgia. The Center offers the best in conventional, complementary, and cutting edge health care for a variety of health issues and chronic conditions.