Looks like this event has already ended.
Explore the events happening around you, or organize your very own event.
Event Details
Do You Believe 47 Seconds Can Change Your Life?
WATCH THIS VIDEO NOW!
Please Read Carefully 
If you feel you're not achieving your
full profit potential in business…
If the down economy has you running in circles…
If you're looking to start a business and want
to stack the deck in your favor to succeed…
 
If you're self-employed but earning less than
your employees…
If you are working hard but feel like you
are getting nowhere…
If you're considering starting a business or feeling
stuck or dissatisfied with the growth of your current
business....We'll show you how to do better…
much better! 
Join us for…
Entrepreneur Fast Track TM
"America's Most Talked-About
Business Marketing and Profit Mastery Seminar" 
This FREE Event Features
Two World-Class Self-made
Entrepreneur Millionaires and
 Business Growth and Marketing Experts…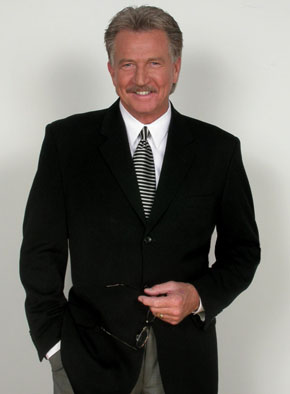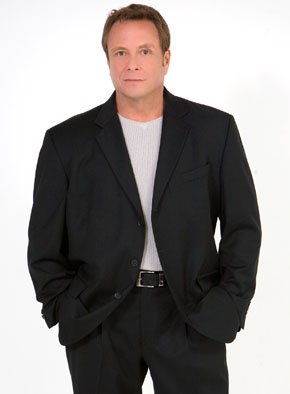 Jim Britt is a seasoned entrepreneur, best selling author and a peak performance specialist. He has served as a success counselor to more than 300 companies and trained more than 1,000,000 people in his seminars.

He was recently named as one of the top 20 living success coaches and received the Best of the Best award out of the top 100 contributors of all time to the direct sales industry, as  trainer of the year award.

Jim is author of 16 best selling books and programs including, Do This Get Rich-For Entrepreneurs, "Rings of Truth," "The Power of Letting Go" "Unleashing Your Authentic Power," "Freedom," and "Money, How to Earn it How to make it Grow," The Law of Realization and "Cracking the Rich Code," to name a few.

He is more than aware of the challenges we all face in making adaptive changes for a sustainable future.

 

Say the name Jim Lutes and chances are a top performer in your company has attended one or more of his dynamic training programs.

In his early twenties Jim made a decision that entrepreneurship was the only direction for him and never looked back. As a Master Hypnotist  he took his skills regarding the human mind and combining it with the power of influence, persuasion, communication and proven entrepreneur strategies he launched Lutes International in the early 1990s. His primary focus is on training for entrepreneurs and small business owners.

Jim possesses a unique ability to create performance change in an individual in a fraction of the time it takes his competitors allowing them to reach new levels of achievement and fulfillment in all areas of life. The results he produces are nothing short of astonishing. 

 
OVERCOME the
THRESHOLD of Your
LIMITATIONS and OWN YOUR MARKET
Build Your Business and Income
Faster than You Ever Thought Possible!
Join Jim Lutes and Jim Britt for
This One-Time Special Four-hour Event
 
ENTREPRENEUR FAST-TRACK
You and your business will harvest the profits
from this event for years to come.
Topics Include:
---World-class strategies and tactics that took Jim & Jim from virtually nothing to entrepreneurial millionaires.
---Master the areas of business that separate YOU from everyone else.
---Simple, yet powerful, proven tactics to virtually turn the key on massive no competition profit streams.
---The six traits that ALL wealthy entrepreneurs have in common.
---Create powerful strategic alliancesfor a profitable win/win for all.
---The most important aspect of personal and business branding.
---The entrepreneur mindset and why it determines your level of success.
---Reprogram your subconscious to lock in your new entrepreneurial mastery mindset.
---Avoid the biggest mistakes made by most entrepreneurs.
---And MUCH more!
NOTE: This is not some wild-eyed, pie-in-the-sky seminar. In fact it's the opposite. The methods Jim & Jim are going to share with you are both proven and time tested - not just with the two of them, but with thousands of their students… many who have become entrepreneur millionaires.
Will you join Jim & Jim in saying goodbye to slow business growth and limited financial rewards?
Are you ready to become a successful entrepreneur? 
"YES!"
One simple word could change your world. 
Join Jim & Jim for a miraculous day…
Gain Exclusive Access to Decades
 of Million Dollar Experiences
Entrepreneur Fast-Track
If you have a burning desire for greater financial rewards then you don't want to miss this
rare opportunity.
This event is FREE so you have nothing to lose
and everything to gain.
If you ever wanted a program that will challenge you to become more than you are...give you the skill-sets to get there...and leave you with enough inspiration to last a lifetime...
THIS IS IT!
Register NOW.
Seating is limited
When & Where


Red Lion Hotel
1401 Arden Way


Sacramento

,

CA

95815


Monday, July 23, 2012 from 1:00 PM to 5:00 PM (PDT)
Add to my calendar