Lomography + MUBI Independent Film Screening
San Francisco, CA
Bummer! Sales have ended.
Unfortunately, tickets for this event are no longer on sale.
Event Details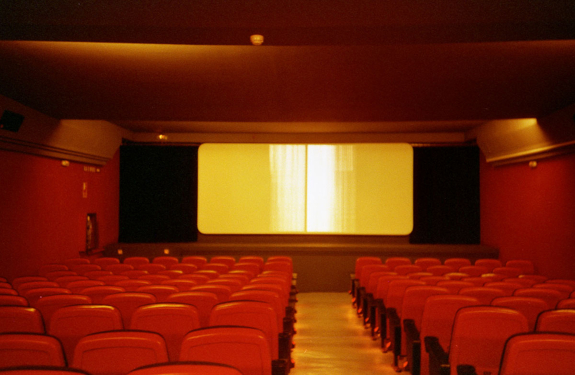 Lomography and MUBI have teamed up for something special; We proudly present a 20 minute independent film shot entirely on our LomoKino! Filmed by world-renowned director Apichatpong Weerasethakul, this film premiered at the Cannes Film Festival on May 19th, and we're happy to screen it for you in-store as well!

The evening's LomoMovie was filmed by one of the world's greatest filmmaking talents, Apichatpong Weerasethakul. His film "Uncle Boonmee Who Can Recall His Past Lives" won the Palme D'Or in 2010.

Join us as we kick off the MUBI collaboration at our Blue Hour on Thursday; We'll screen the 20-minute Kino film directed by Weerasethakul. There will be free popcorn and drinks, and a great new indie flick!


We'll also have LomoKinos on hand for purchase, including the BRAND NEW MUBI Edition!  How cool would it be to call a slice of a LomoMovie made a by a world famous director your own?

Every LomoKino MUBI Edition package comes with a scene of a  LomoMovie Weerasethakul's film, which you will spooled into the LomoKino Scope – ready to be watched and to inspire! With every LomoKino MUBI Edition package you also receive a free one month MUBI subscription to stream all their amazing independent, international and classic movies.

Our staff will be happy to give you a tutorial on the world's first consumer 35mm movie camera; Pick one up and create your own cinema masterpiece!!

The film shows at 7PM.