CYRF Southern Region Deployment Weekend
Corona, CA
Bummer! Sales have ended.
Unfortunately, tickets for this event are no longer on sale.
Event Details
Help elect a Young Republican to State Assembly!!! 
Eric Linder has a great chance to win this race with our help. He's the only candidate endorsed by the GOP, tax payer groups, and is NOT backed by unions.
Join Young Republicans from all over Southern CA!!! 
*** Refreshments and lunch will be covered *** 
Space is limited, register now!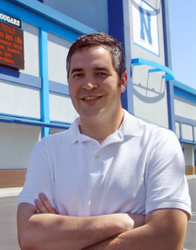 A businessman, homeowner, and a father – Eric Linder has been fighting for conservative Republican values in the Corona-Norco area throughout his life.
For almost the past twenty years, Eric has been a real estate leader, helping find ways to incorporate technology into the industry. He has spent years helping people get the home of their dreams. As the market turned and real estate has been struggling in the Inland Empire, Eric took his technology background and founded an online communications firm, eMotiv Marketing. Previously, Eric owned and operated an aircraft rental and chartering company. This wealth of business experience has given Eric an appreciation for the damage that high taxes and over-regulation can have on small businesses.
Eric has also been a champion for conservative values for years. He was one of the Founders of the Corona Taxpayers Association, a watchdog organization that keeps an eye on how our local government spends our tax money. He currently serves as the Vice-Chairman of the Riverside County Republican Party, and years earlier was a Founding Member of the Riverside County Young Republicans.
Raising his family in the same area he grew up in, Eric lives in Corona with his wife and three children. Eric attended Highland Elementary and Norco High, while his oldest daughter now attends Santiago High School. Eric has helped coach his kids' soccer and softball teams, and is a regular rodeo attendee.
Visit his website for more information: www.ericlinder.com