SUBMIT to New Media Film Festival LA 2013- New Media SCRIPT Competition

Los Angeles, United States
Event Details

SUBMIT ABOVE FOR 5th Annual New Media Film Festival NEW MEDIA SCRIPT Competition 2014
YOU ARE SUBMITTING FOR:
NEW MEDIA SCRIPT COMPEITION - If you write stories worth telling, this is the category for you. Whether it is short of long form, animation, comedy, sitcom, drama, webseries, anything scripted, this is for you.
All Genres WGA and Non Union accepted. The script must be either registered with Federal Copyright Office, WGA and/or mailed back to yourself in a stamped sealed envelope.
The winner in this category will choose from one of three high level Industry Executives to have a general meeting with. A Script Reading of your story in front of a live audience with actors cast by a casting company that judges the daytime Emmys. This script reading will be held at Showbiz Store & Cafe in Los Angeles CA OR New York NY. We can videotape your script reading if you are not able to attend.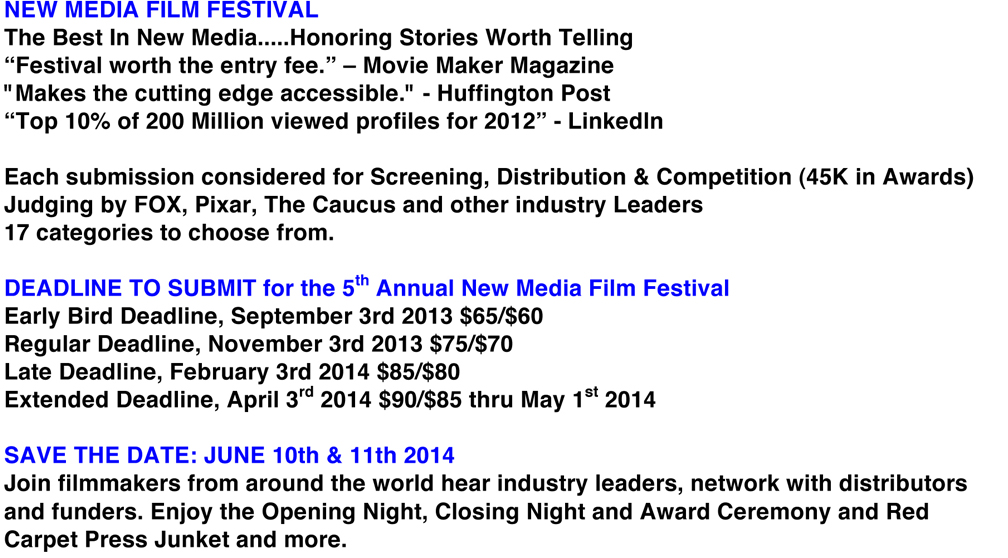 Click here to attend 4th Annual New Media Film Festival.
 By Submitting, you have read and agree to the terms in the link below: 
TERMS AND CONDITIONS FOR SUBMITTING TO NEW MEDIA FILM FESTIVAL
Sorry, No Refunds.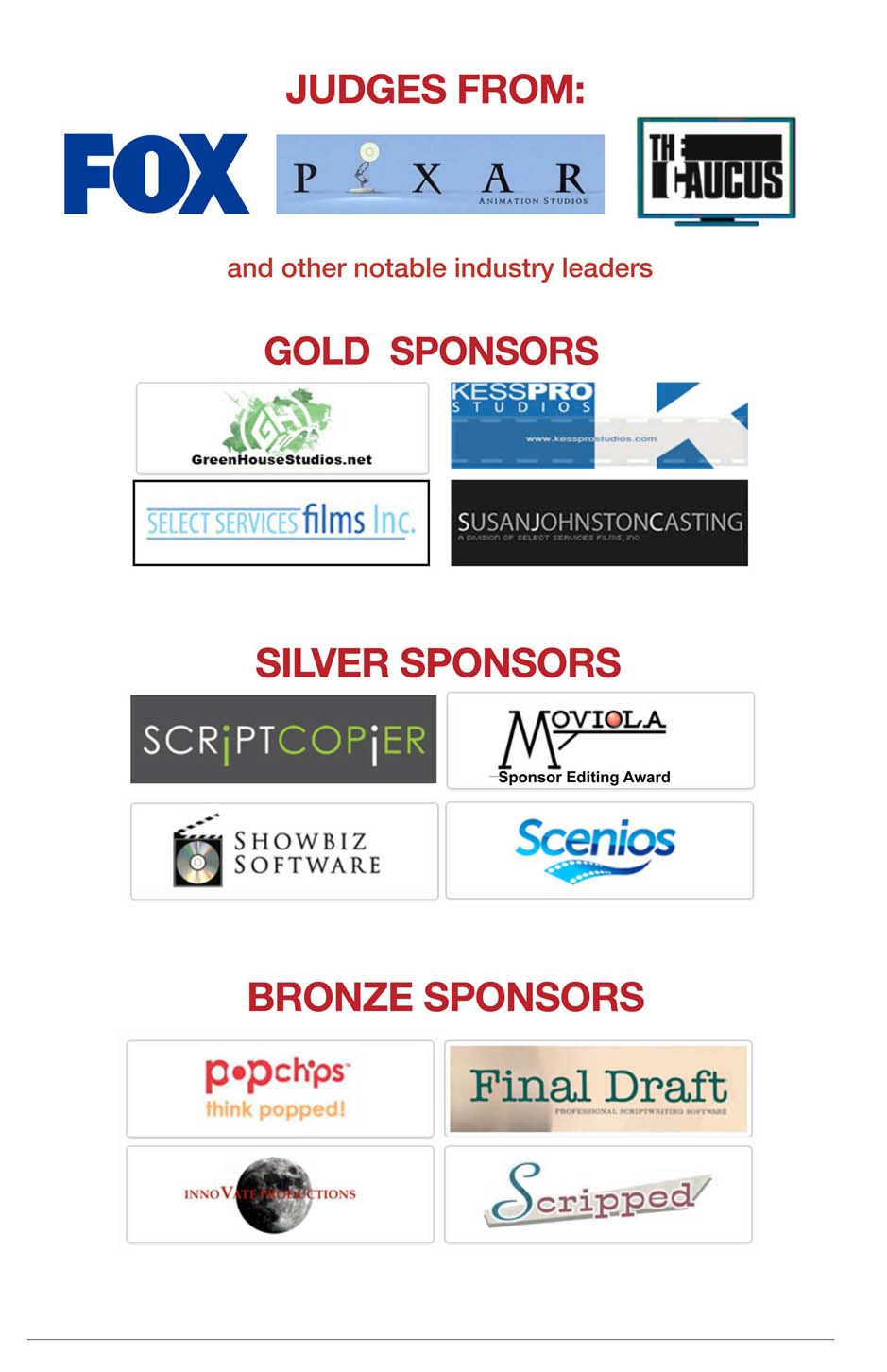 Organizer
NewMediaFilmFestival.com
Based in Los Angeles, the New Media Film Festival (NMFF) celebrates the ever-changing world of new media. Declared "worth the entry fee" by MovieMaker Magazine and hailed for making "the cutting edge accessible" by Huffington Post, NMFF accepts new media entries across a variety of categories. The jury includes reps from Pixar, Industrial Light & Magic, and The Caucus, among others. A total of $45K USD in awards will be presented at the 2013 festival, June 11th & 12th.  Join filmmakers from around the world, hear industry leaders, and network with distributors and investors...submit today!  www.NewMediaFilmFestival.com