SUBMIT to New Media Film Festival LA 2014- MACHINIMA

Los Angeles, United States
Event Details

SUBMIT ABOVE FOR 5th Annual New Media Film Festival MACHINIMA 2014
PAST SEASONS WINNER:
           Dear Fairy
        Dir.Tom Jantol
YOU ARE SUBMITTING FOR MACHINIMA - MachinmaExpo and The New Media Festival have joined forces to enhance both the MachinExpo in Second Life and the real-life New Media Film Festival in Los Angeles. New Media FIlm Festival is proud to announce they can now distribute Machinima content through Machinima Inc. the number one company in the world for Machinima-1 billion hits a day! 
 This category, one of the judges will be  Tony Dobson, R2D2's creator for Star Wars
We are very proud that we participated in the November 2012 4th annual Machinima Expo
which took place in the Second Life™ virtual world and streamed live to the web. Click here to see highlights: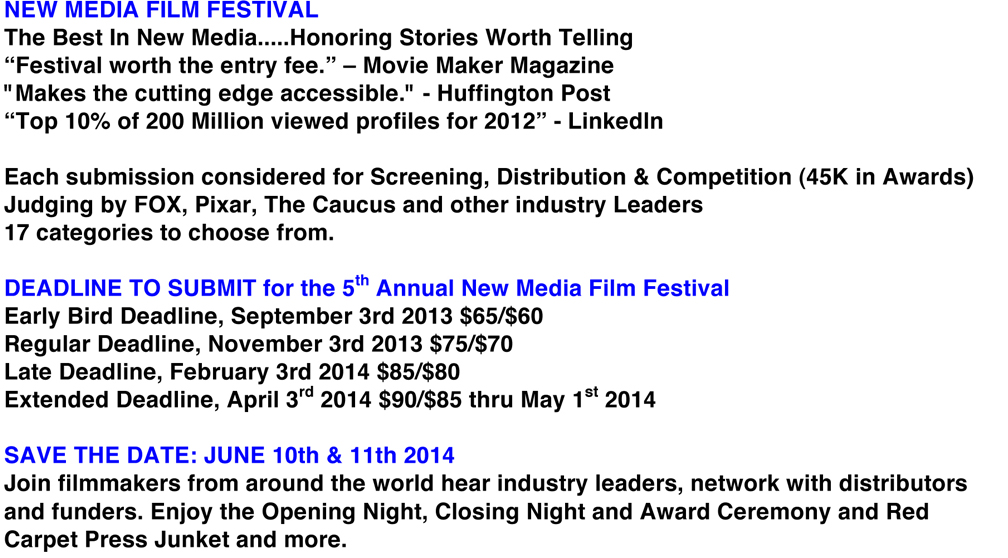 Click here to attend 4TH Annual New Media Film Festival.
By Submitting, you have read and agree to the terms in the link below:

TERMS AND CONDITIONS FOR SUBMITTING TO NEW MEDIA FILM FESTIVAL

Sory no Refunds.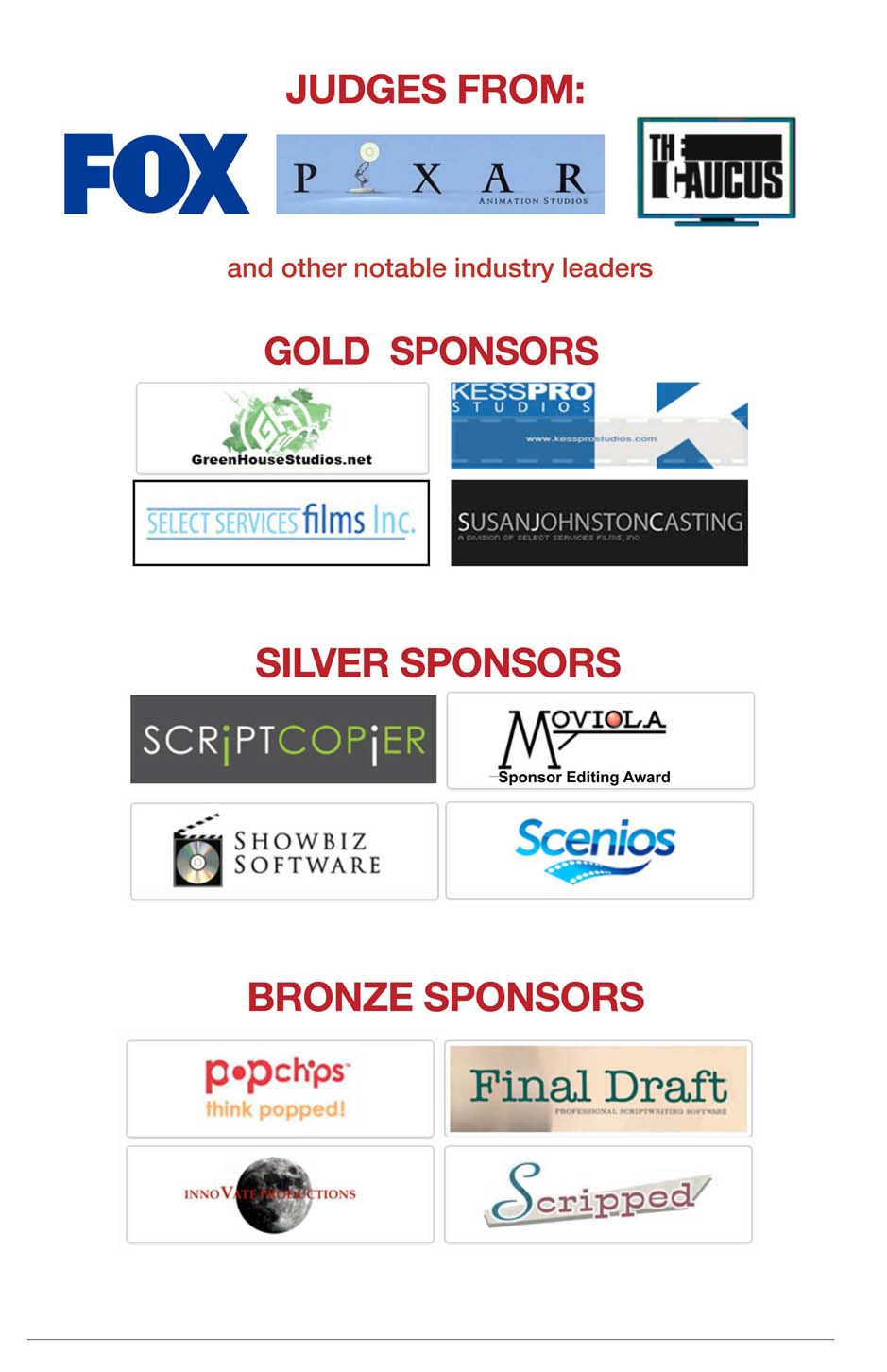 Organizer
NewMediaFilmFestival.com
Based in Los Angeles, the New Media Film Festival (NMFF) celebrates the ever-changing world of new media. Declared "worth the entry fee" by MovieMaker Magazine and hailed for making "the cutting edge accessible" by Huffington Post, NMFF accepts new media entries across a variety of categories. The jury includes reps from Pixar, Industrial Light & Magic, and The Caucus, among others. A total of $45K USD in awards will be presented at the 2013 festival, June 11th & 12th.  Join filmmakers from around the world, hear industry leaders, and network with distributors and investors...submit today!  www.NewMediaFilmFestival.com