Looks like this event has already ended.
Check out upcoming events by this organizer, or organize your very own event.
Global Product Management Talk on Twitter @ProdMgmtTalk

Monday, December 5, 2011 from 4:00 PM to 5:00 PM (PST)

San Francisco, United States
Event Details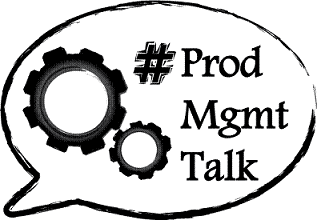 Global Product Management TalkTM is a weekly mini-product camp Socratic discussion of pre-posted questions with live audio of thought leader and co-hosts commenting.
ProdMgmtTalk takes place on twitter by using the hashtag #ProdMgmtTalk within the twitter posting, and by searching for hashtag #ProdMgmtTalk to follow the twitter stream. Start by following @prodmgmttalk
Between Events:
Website: #ProdMgmtTalk http://www.prodmgmttalk.com
Email us: info@prodmgmttalk.com
Read: http://paper.li/ProdMgmtTalk
Follow us on: Twitter: http://www.twitter.com/ProdMgmtTalk
Like us on: Facebook http://on.fb.me/kQF1dY
Make suggestions at: Uservoicehttp://bit.ly/fPIGob
Subscribe: http://bit.ly/ouZN8J

LinkedIN: http://linkd.in/hiD7qY

Before Event:
RSVP: http://bit.ly/geAeGR
Speaker Calendar: http://bit.ly/gV5xsM
Get reminders! http://bit.ly/nbw9Yr
During Event:
twebevent http://bit.ly/dTTbk8
tweetchat http://bit.ly/eC3D09
automatically add #prodmgmttalk to your tweets to show up in twitter stream

After Event:
Blog your insights and read others http://bit.ly/eOFmB6
Twitter Transcripts & Lists http://bit.ly/htNQju
Listen on iTunes http://bit.ly/silH98
Sponsor US! http://bit.ly/eiyE8q
Speak! http://bit.ly/gQh7Vr
When & Where
http://tweetchat.com/room/prodmgmttalk
http://www.blogtalkradio.com/prodmgmttalk


San Francisco

, 94706


Monday, December 5, 2011 from 4:00 PM to 5:00 PM (PST)
Add to my calendar
Organizer
Global Product Management Talk
Wednesday, November 30, 2011 - 2:57 PM
Global Product Management Talk On Impacting Product Launch & Event Marketing Success
Elizabeth Quintanilla, Marketing Gunslinger, Leads Discussion On Best Practices For Launching Products, Marketing Events And Product Camps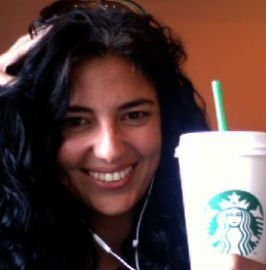 Developing a new product in a new category is a formidable task, but actually launching the product when it's ready for the market is often a missed opportunity for product managers and business owners.  A successful product launch can make a huge impact on whether a product succeeds or fails in the marketplace, however a product launch event alone is not a successful launch.  Because new products can earn about half their sales and profits far earlier in the product life cycle than expected, even a great product, developed with a market-driven approach, is vulnerable. Organizational issues, misunderstanding of roles and responsibilities, and the lack of a strategic approach are factors that can impact product launch success. Key to successful launch processes and product events is realizing where your product/event fits in the marketplace, and consistently communicating through a variety of marketing vehicles over a long range of time. This discussion will include analyzing Product Camp Austin as a stellar example of event marketing best practices.
Elizabeth Quintanilla, Marketing Gunslinger, will be speaking at the weekly Global Product Management Talk on Twitter Monday, December 5, 2011 at 4:00 PM Pacific Time, which will be Tuesday, December 6  at 11:00 AM Australian Time using the hashtag #prodmgmttalk
As a former Rocket Scientist, Elizabeth helped navigate spacecraft on their journey from Earth to Mars and as a systems engineer managed the requirements to transition to move navigational software from one code base to another.  However, her personal journey brought her back to Texas where she completed her MBA and was a product professional at IBM.  In 2009, Elizabeth became an active member of ProductCamp Austin and has been an active Marketing Gunslinger since.
Elizabeth says, "I am thrilled to join the Global Product Management Community on this twitter chat! I have seen various thought leaders and active community members bounce ideas, share best practices and more importantly - grow the community around product management and product marketing.  Looking forward to this twitter chat!"
Tuesday, November 22, 2011 - 2:45 PM
Global Product Management Talk On Product Portfolio Management
Veronica Figarella, Product Management Professional, Leads Discussion About Effectively Managing Multiple Products
Today's businesses are faced with reacting to the increased speed to market for new products, delivering shareholder value for existing products and allocating relevant resources, including people and money, to current and future projects. As a result, product portfolio managers are faced with legacy problems of too many projects underway and determining which, if any, are worthwhile.  They must alleviate issues of limited resources spread too thin and across too many projects, projects taking too long to get to market and a pipeline full of too many low value projects. Product portfolio management is about resource allocation to achieve corporate product and innovation objectives. Companies without effective product portfolio management are doomed.  This discussion will identify some tools and experiences to improve the demanding task of managing multiple products. 
Questions for Discussion:
Q1. Is there more to Portfolio Management than budgeting and resource allocation?
Q2. What are the consequences of poor Portfolio Management?
Q3. What are some of the approaches to Portfolio Management?
Q4. Why do we need a simple Portfolio Management Process?
Q5. When should the Portfolio Management Process kick in?
Q6. What are the key actions to design a Portfolio Management process?
Q7. When/How do you "kill" a product from your portfolio?
Q8. What is the best HR structure for optimal Portfolio Management?
Q9. Is there a "logical" way of grouping products to be managed by a single PM?