Zero Waste Boot Camp: Gary Liss

Friday, January 20, 2012 at 7:00 PM

-

Saturday, January 21, 2012 at 9:00 PM (CST)

Dallas, TX
Event Details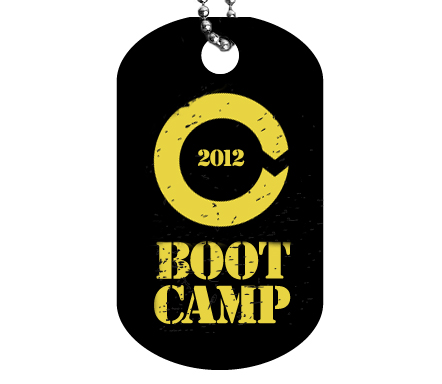 ZERO WASTE BOOT CAMP
Module IA, Gary Liss:  "Zero Waste Community Planning & Green Collar Jobs"
Location:
Faith Memorial Church
1914 South Ewing Ave, Dallas, 75216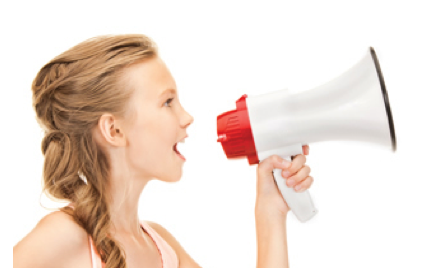 Friday Zero Waste Rally (FREE)
January 20, 2012  7-10 PM 
Anyone interested in entreprenurial opportunities, and local sustainable development should be here!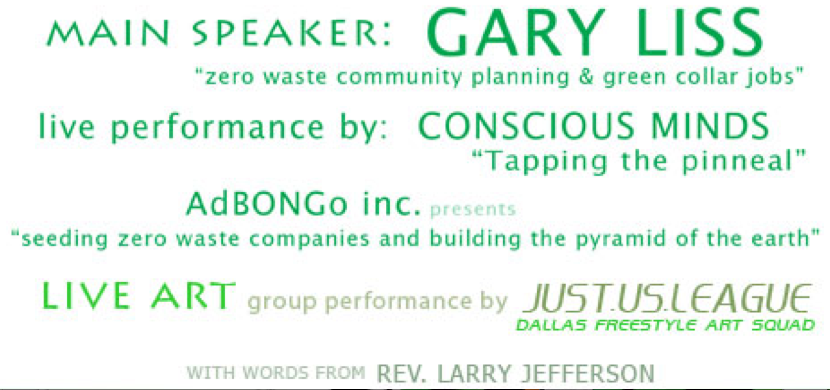 This exciting show will be an introduction to Zero Waste, and the clean economy that is emerging in all industries. It will include how best practices for Zero Waste could create hundreds of jobs and save or generate millions of dollars for businesses and the community of South Dallas and all of DFW. Friday night's talk is free and open to the public.
Saturday Workshop 
Presale Tickets: $75
At the Door: $95
Student or Senior: $25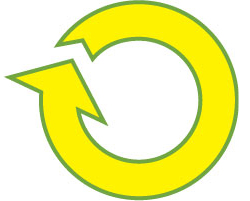 Intro to Zero Waste and Resource Management
Communities & Businesses Building a Zero Waste Economy
Gary Liss, speaker
Saturday, January 21, 2012  10 am - 4 pm
Target Audiences: Green and Sustainable Businesses, Zero Waste service providers, and community stakeholders and supporters.

Zero Waste Businesses are leading the way for Zero Waste and have diverted over 90% of their waste from landfill and incineration. Zero Waste Communities have adopted Zero Waste goals and plans to implement those goals. This workshop will demonstrate how Zero Waste can be a key part of community and business sustainability plans and help contribute to reducing greenhouse gases and global cooling. By attending this session, participants will learn:
Jobs potential from Zero Waste

Benefits to Businesses from pursuing Zero Waste

Connections between Zero Waste and greenhouse gases
LUNCH SERVED 
"There is no unemployment in eco-systems"  -Gunter Pauli
Non-profit, for profit, government entities, small and medium sized businesses will benefit from the Saturday workshop. 
Workshop Agenda:
Background and Introductions




Intro to Zero Waste - including Jobs, Economic Development and Climate Change Opportunities

Businesses leading the way to Zero Waste

Resource Recovery Parks Opportunities and Examples 

Economics of Zero Waste and How to fund projects

Adbongo Review of Dallas Resource Recovery Park Proposal

Zero Waste Task Force plan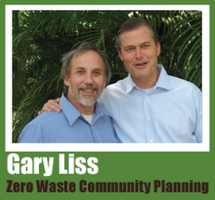 About Gary Liss
We are honored to announce that Gary is our first Boot Camp speaker.
Gary founded
Gary Liss & Associates
, where he is the President and Managing Director. He is the national leader in developing city wide Zero Waste plans and has worked on more Zero Waste community plans than any other individual in the United States. Serving international, national, state, municipal and private-sector clients, his success has been built upon a history of solving problems and creating environmental programs with major economic benefits.
Mr. Liss has helped design and implement Zero Waste Programs in many cities, states, and countries including: Los Angeles, Oakland, Burbank, Alameda, Palo Alto, Glendale, Oceanside, Del Norte County and San Jose in California, Austin (TX,), Telluride (CO), County of Hawaii (HI), Arkadelphia (AR), Central Vermont, Waveney (UK), New Zealand and Nelson, BC in Canada. He is often the "go-to" person for national media on Zero Waste issues and has been included in articles in Time Magazine, the Wall Street Journal, and USA Today.
Mr. Liss has a Masters in Public Administration from Rutgers University in Newark, New Jersey and a Bachelor's in Civil Engineering (Environmental Engineering major) from Tufts University. In 2005, he went through extensive training in Zero Emissions Research & Initiatives and is now a Certified ZERI System Designer. ZERI founder Gunter Pauli recommends Gary to help communities in pursuing Zero Waste.  Gunter highlights that "There is no unemployment in eco-systems" and encourages people to think outside of the box to find opportunities for new businesses and new jobs from resources that others have discarded.

About Boot Camp
A new dawn is breaking. We're entering the age of the resource-based economy. A triple bottom line focusing on People, Planet, and Profit is replacing sole focus on the bottom line.
Starting this January, Adbongo Inc. will begin Clean Economy Boot Camp trainings featuring leading sustainability, zero waste and business development experts from across the nation to help show the way forward towards the Clean Economy.
Adbongo, Inc. has been in the trenches putting the puzzle pieces together since 2006. Now, we are in the final stages of developing our resource recovery park plan, a large-scale project that will transform the city's trash into cash and jobs for the community.
We are offering you the opportunity to participate in the design of one of the first Zero Waste Resource Recovery Parks in Texas. Reserve your niche in an ecosystem (cluster) of businesses that will change the way business is done, and learn best practices pertaining to economic development, sustainable development, and the new clean economy. This knowledge is vital to anyone who wants to be part of a local sustainability program. This is your chance to be part of bringing this pioneering movement to Dallas. Participants in this first Boot Camp workshop will be considered first as potential participants in this Dallas Resource Recovery Park.
Businesses, non-profits and government are joined by an emerging fourth sector called "The For Benefit Enterprise", merging the structure of for-profits with the mission of non-profits. The Harvard Business Review is writing about the model Adbongo is using. The National Business Incubator Association is spotlighting our program next month. We feel blessed to see our dream coming to life, and it is with great happiness that we invite you to participate in and benefit from this new future.
If this workshop does not fully meet your expectations, we offer a 100% money back guarantee. We expect a complete sell out.  Grab your seats and book your ticket now

.  
Tickets for Saturday, :  $75 - presale ($95 at the door)
Sponsorships:  Available upon request
Topics to be Covered
Intro to Zero Waste:
Definition of Zero Waste

Connections between Zero Waste and Climate Change

Cool Cities and Urban Environmental Accords

Communities that have adopted Zero Waste as a goal

Zero Waste Businesses that divert over 90% of their waste from landfills or incinerators

Intro to Zero Waste Businesses:
Benefits to Zero Waste Businesses

Zero Waste Business Principles

Model Zero Waste Businesses

ZERI and the Blue Economy - Thinking outside the Box

Intro to Zero Waste Communities:
Upstream

Extended Producer Responsibility

Local Product Bans and Fees

Downstream

Incentives

Intro to Resource Recovery Parks

Business and Jobs

Siting of Zero Waste Infrastructure

Purchasing for Zero Waste

Developing Zero Waste Community Plans
 Service Opportunities Analyses
 Commodities Analysis,
 Menu of Incentives and Policies
 Zero Waste Infrastructure (Reduce, Reuse, Recycling and Composting)
Resource Recovery Parks

Public Participation Processes

Model Zero Waste Communities


CLASS PROJECT

The class project will involve the students to tackle a real world example of how to get to Zero Waste. Students will share prospects for pursuing Zero Waste at their business or community. The class will choose one example and develop a Zero Waste Plan for that situation based on the principles learned in class:
ID types, amounts and sources of materials discarded.

Design waste out of the system and identify EPR opportunities.

ID service opportunities where new services are needed to fill gaps in current reuse, recycling and composting services.

Select policies, programs and facilities needed. Consider if resource recovery park needed. Support existing reuse, recycling and composting businesses and nonprofits.

ID how to fund Zero Waste initiatives

ID incentives for all stakeholders.

ID "low-hanging" fruit for short-term success and long term strategy and goals.
PREPARATION FOR WORKSHOP
Prior to class, please review the following websites to become familiar with the Definition of Zero Waste and Zero Waste Principles, as well as leading Zero Waste Communities and Zero Waste Businesses:
Zero Waste Definition and Principles:
http://zwia.org/joomla/index.php?option=com_content&view=article&id=12&Itemid=5
http://www.zeri.org/ZERI/Science_behing_ZERI.html
Zero Waste Businesses -

http://www.grrn.org/zerowaste/business/profiles.php
http://www.earthresource.org/zerowaste.html
Zero Waste Communities –

Palo Alto ZW Strategic Plan:
http://www.cityofpaloalto.org/civica/filebank/blobdload.asp?BlobID=7100
Oakland Zero Waste Plan:
http://www.zerowasteoakland.com/AssetFactory.aspx?did=2123
Austin Adopted ZW Plan:
http://www.ci.austin.tx.us/sws/zerowaste.htm
Austin Adopted Resource Recovery Master Plan:
http://www.austintexas.gov/news/austin-city-council-approves-30-year-plan-reach-zero-waste    
and
http://impactnews.com/northwest-austin/239-local-news/16204-city-forms-30-year-plan-to-get-austin-to-zero-waste
Telluride, CO ZW Plan:
http://www.mountain-village.co.us/DocumentView.aspx?DID=125

If you would like more info on other Zero Waste resources, email gary@garyliss.com for a 6-page list of resources or go to:
http://www.garyliss.com/id18.html

The Four Keys to Zero Waste (according to the GrassRoots Recycling Newtork):
Garbage is not inevitable. It is the result of bad design. It can be designed out of the system.

Key #1: New Rules & Economic Incentives
Rules make us and we make the rules. We need new rules because the old ones are not working. Economics is not a matter of immutable laws, but human-made rules and institutions.

Key #2:Extended Producer Responsibility (EPR) & Product Stewardship
Local Government can't control design, manufacture and distribution of products, but it can control what is sold and disposed within the community, and it can collaborate with other local governments to drive for changes at the state and national level.

Key #3: Purchasing for Zero Waste & EPR
One of every five purchasing dollars are spent by government. We should use our tax dollars to purchase the future we want. The combined power of government/large contractor purchasing will dictate changes in product design and manufacturing that we cannot legislate.

Key #4: Financing & Transitioning to a Zero Waste Future
What infrastructure do we need in a world without waste? Who will pay for it? What alternatives to landfills and incinerators do we need right now?
When & Where


Faith Memorial Church
1914 South Ewing Ave


Dallas

,

TX

75216


Friday, January 20, 2012 at 7:00 PM

-

Saturday, January 21, 2012 at 9:00 PM (CST)
Add to my calendar
Organizer
Adbongo Inc.
http://adbongo.com
Founded in 2006, Adbongo, Inc. is the worlds first clean business Incubator/accelerator.  
Adbongo Inc is the engine of an entrepreneurial ecosystem which measures successes based on the triple P bottom line approach (people, planet and profit) and includes a sustainable framework built on permaculture principles.