Youth Anti-Bullying Event

Multiple Dates
Event Details
"Don't Be A Bully! Speak Up! Speak Out!"   Is a motivational and educational theatrical production that addresses the epidemic of "bullying" we are now facing in our schools and communities.  Our production focuses on the importance of our youth"SPEAKING UP, and SPEAKING OUT".   Many of our youth fear SPEAKING UP and reporting bullying because they are too afraid of the consequences of their actions.  However, through this motivational production kids will be encouraged and motivated to "Speak Up and Speak Out! Additionally, we hope to educate the adults involved on their responses and hopefully provide a renewed sense of responsibility to these children.  Through the Don't Be A Bully! Speak Up! Speak Out! Production we hope to save the lives of students, and promote positive learning experiences for all involved. Through our production youth will also be educated on the many forms of bullying through a power point presentation.This production helps children and teens to seek support from parents, resource officers,teachers,principals and friends to TAKE ACTION! This production encourages youth to Speak Up! and Speak Out! If they are being BULLIED! Our anti-bullying production is an educational program for children in Pre-K through eighth Grade. Donations can be made online or accepted by check written out to the business name of Sisters United Circle, Inc. (Non-profit)

ALL YOUTH WILL TAKE A PLEDGE AT THE END OF PERFORMANCE. THE DBAB PLEDGE encourages youth to speak up and speak out against bullying. When you pledge your name will be added to our site for TAKING THE PLEDGE and becoming a DBAB SOLDIER!!!
ANTI-BULLYING BUTTONS are available for $3.00
 YOUTH CAN WEAR THEIR ANTIBULLYING BUTTONS FOR TAKING PLEDGE AS A DBAB SOLDIER
                       Please view our PSA Link of the DBAB Soldiers:
http://www.youtube.com/watch?v=HEVpVVlPaXA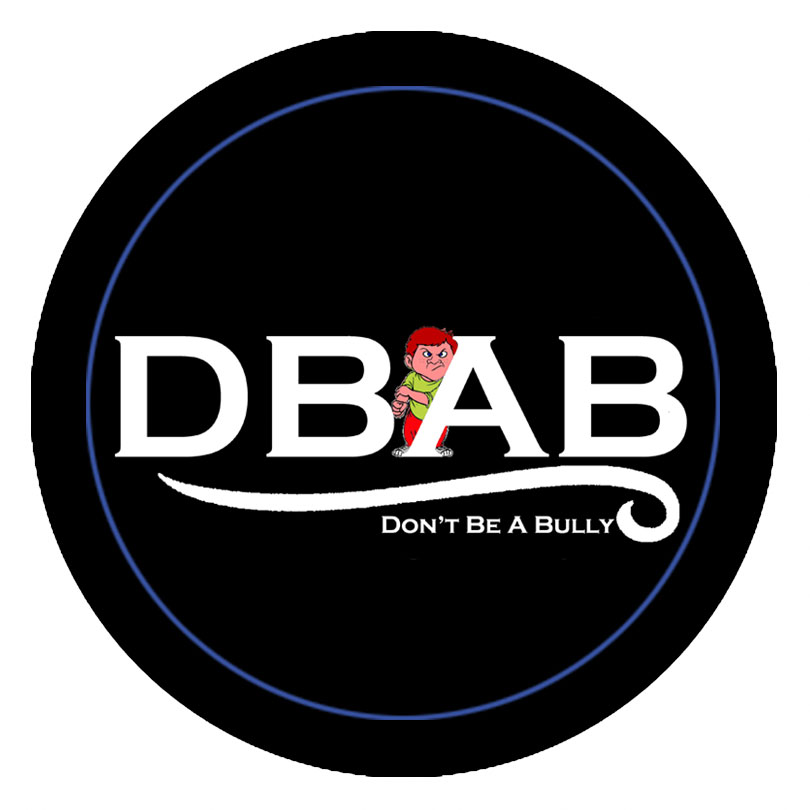 SUMMER CAMPS

Please join us and take your field trip to see our anti-bullying stage play. Youth as well as adults will be educated about bullying through a threatrical stage play. Together we can make a difference!

                                                    www.dontbeabully.org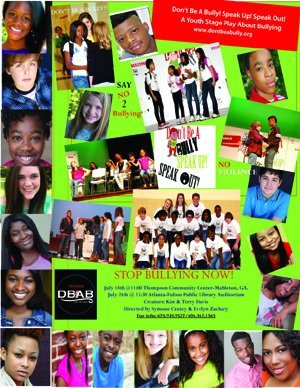 Where

Thompson Community Center and Atlanta-Fulton Public Library
555 Nickajack Road Southeast
Mableton, GA 30126


Multiple Dates
Add to my calendar
Organizer
Don't Be A Bully Foundation, Inc.
The Don't Be A Bully Foundation is dedicated to educating youth in the community about bullying prevention.
www.dontbeabully.org
Youth Anti-Bullying Event