Young Female Entrepreneurs Los Angeles: City Council
Bummer! Sales have ended.
Unfortunately, tickets for this event are no longer on sale.
Event Details
Creating a City Council: YFE Los Angeles
Young Female Entrepreneurs is about community. Finding, cultivating and building community among women in their 20's and 30's who are entrepreneurially minded and looking for peer support. It may be answering a question or sharing  a cup of coffee - but no matter what form it takes, we show up for one another.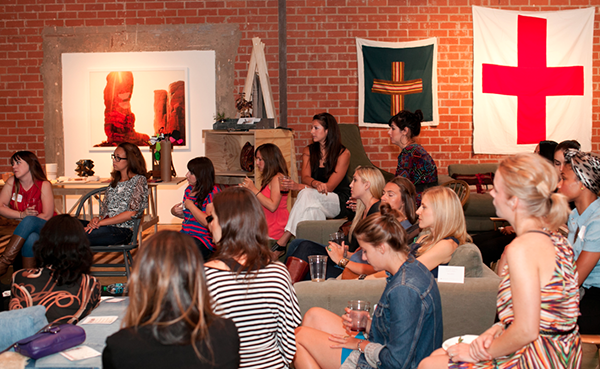 Crafting the events requires a team and if you're ready to step up and take a leadership role in your city - Los Angeles! - please take part in this call and conversation. If the YFE community is important to you, be a part of making it great and making it better with each event. 
To keep the call organized, I will be emailing an agenda out a few hours before the call. If you cannot make the call, but still want to be a part of the planning and organization of YFE L.A. I encourage you to sign up so that you can receive the information and the follow-up from the meeting. 
The next YFE L.A. event is slated for Thursday, March 21st and I am looking for the following from our group:
Event hostesses and organizers;

Sponsorships hustlers; 

Online gurus who love social media;

Photographers to capture the event; 

and... Anyone with talents who wants to be visible in the community! 
The bi-monthly YFE L.A. meetings are about you. Please join me in building this city council as a way of making our community cohesive and better able to serve and help one another.  
Thank you!
Erin 
Dial in for the Meeting: 213-416-1560
Access Code: 717-569-830