WordSpace Student Readings at LitFest
Dallas, TX
Bummer! Sales have ended.
Unfortunately, tickets for this event are no longer on sale.
Event Details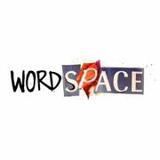 WordSpace is participating in the 2013 SMU Literary Festival by presenting talented area students. These young writers bring with them the enrichment and inspiration of their educators who are also recognized as accomplished writers: Scott Davison of Booker T. Washing School for the Visual and Performing Arts,  Farid Matuk of Greenhill School, Tim Cloward of Yavneh Academy, Kyle Vaughn of Hockaday School, Sanderia Smith and Dorris Coleman of Texans CAN Academy, Isabella Russell-Ides, of Prometheus Academy and the new WS/Dallas Poetry Slam's Youth Series project, mentored by Alexandra Marie and Joaquin Zihuatanejo.
SMU Literary Festival creates an atmosphere of support, dignity, and recognition, as well as an opportunity to interact with the Festival's featured performers.
 Student Writers are from Greenhill School, Hockaday School, Booker T. Washington Arts Magnet, Yavneh Academy, and Texas CAN Academy.
Parking is available at Binkley Garage and the parking lot behind Fondren Library. For more information, please visit www.smu.edu/litfest.