Wild Bird Fund Takes Flight

Tuesday, April 3, 2012 from 6:30 PM to 9:00 PM (EDT)

New York, NY
Event Details



The Wild Bird Fund invites you to our first annual gala on April 3rd!

 

Our guest speaker is acclaimed author Jonathan Franzen

 

 


Take part in an exciting moment in our history as we celebrate the opening of New York City's first wildlife rehabilitation and education center
 

·

        

Tuesday, April 3, 2012

·

        

6:30-9:00 PM

·

        

"Birdie" Vanderbilt Mansion

(60 East 93rd Street, New York, NY)

·      Self-guided tour of the historic Vanderbilt residence and the Carlton Hobbs antiques gallery 

·

         

Guest Speaker  Jonthan Franzen 

·

         

Video tour of new center

·

        

Performance by Dzul Dance

·

         

"It's for the Birds" jazz renditions by Jennifer Dudley

·

        

"The Intelligence of Crows" by Joshua Klein

·

        

Animal guests: baby birds & squirrels, owls & hawks

·

        

Hors D'oeuvres & Wine

·

         

Silent Auction

·

        

Tax Deductible Admission - $100

  
Our dream of opening NYC's first wildlife rehabilitation and education center is almost within reach. Now we need the funds to buy the surgical equipment and medical supplies needed for the center.  

We hope that you will join us and meet other individuals interested in preserving our precious wildlife. If you are unable to attend, but want to support the Wild Bird Fund, you can make a tax-deductible donation here or view the list on the right to see other donation opportunities. 

The Vanderbilt Mansion on 93rd Street was commissioned by Virginia "Birdie" Graham Fair Vanderbilt in the 1930s and designed by the famous architect John Russell Pope. It is a five-story residence in the Neoclassical French Style listed on the National Registry of Historic Places. The Mansion has served as a private residence, a permanent mission to the United Nations, a school of the Lycée Français, and is currently the Carlton Hobbs Gallery of museum-quality 18th and early-19th century British and Continental furniture and art.

The use of "Birdie's" Mansion for this Wild Bird Fund event has graciously been donated by the Carlton Hobbs Gallery. We thank Carlton Hobbs and Stefanie Rinza for their support.

 

Jennifer Dudley Mezzo Soprano

Jennifer has performed on opera stages throughout the country, at the Metropolitan, Lyric Opera of Chicago and the Spoleto Festival USA, among others. Beyond being talented and beautiful, she is also a licensed rehabilitator specializing in neonate birds. She will perform jazz renditions of "bird" songs from the 1920's "Bye Bye Blackbird" to "Blackbird" by the Beatles.

 

Jonathan Franzen

Jonathan Franzen is the bestselling author of four novels, including Freedom and The Corrections (winner of the 2001 National Book Award for fiction) and two works of nonfiction. As a Reporter at Large for The New Yorker, Franzen wrote "Emptying the Skies" about the illegal hunting of songbirds in the Mediterranean, and an essay, "My Bird Problem," a humorous look at his love affair with bird watching. 


 

 

Dzul Dance is a daring and unique company, created by artistic director Javier Dzul in 2003.  It fuses dance with aerial arts and acrobatics to transform bodies into earthbound and airborne forces of nature.  Connecting indigenous and modern cultures Dzul Dance breaks aesthetic boundaries in order to illuminate the drama and beauty inherent to the natural world.

 

Our Mission

New York City is the major stopover on the Atlantic migratory flyway. More than 355 bird species live in New York or seek refuge here during migration. Many of these birds are injured by flying into buildings built on their ancient migratory pathways, others by cat attacks, vehicles and human interference. Yet New York is the only major US city that does not have a wildlife rehabilitation center.
 
The Wild Bird Fund is working to change that. And we need your help.
 
The Wild Bird Fund treats more than 1,000 wild birds and animals every year – including native and migratory birds – and answers more than 4,000 phone calls from people who have rescued wildlife and need advice on how to help. This critical work has been accomplished utilizing only borrowed space and volunteer labor.
 
To become a state-of-the-art wildlife rehabilitation and education center, we need more funding, additional dedicated volunteers, equipment and every day supplies to help the center run successfully.
 
Some of the things we still need include:

1.     Bird Seed - $40/week

2.     Anesthesia machine- $2500

3.     Surgery Light - $1,200

4.     Surgery Table - $1,200

5.     Five Waterfowl Cages - $1800

6.     Donation of computers, printers, and fax machine

7.     Light Fixtures - $1,200

8.     Surgery Heating Pad - $200

9.     Six ICU units - $4,600

10.   Food & water bowls - $8/pair

11.   Paper towel 15 roll package $26

and so much more...

A tax-deductible donation to the Wild Bird Fund will not only help thousands of injured birds and animals, it will also give you the satisfaction of fostering our precious connection to nature – the wildlife of New York City. Please help us achieve the dream of an independent wildlife rehabilitation center in New York City!

 

"Ernest"
Ring-neck Pheasant (permanent)

 This handsome male pheasant was found two hours outside of Boston. He had fractures of the leg, foot and pelvis, plus a great big concussion that left permanent brain damage. But Ernest got his license to exhibit, meaning he will be a permanent resident at the new center.

"Emily" Kestrel Falcon 

Emily had a collision that blinded one eye. She can fly well but hunting for food will be a problem. Since she can not be released we are applying for an education license for Ms. Emily.
When & Where


"Birdie" Vanderbilt Mansion
60 East 93rd Street


New York

,

NY

10128


Tuesday, April 3, 2012 from 6:30 PM to 9:00 PM (EDT)
Add to my calendar
Organizer
Wild Bird Fund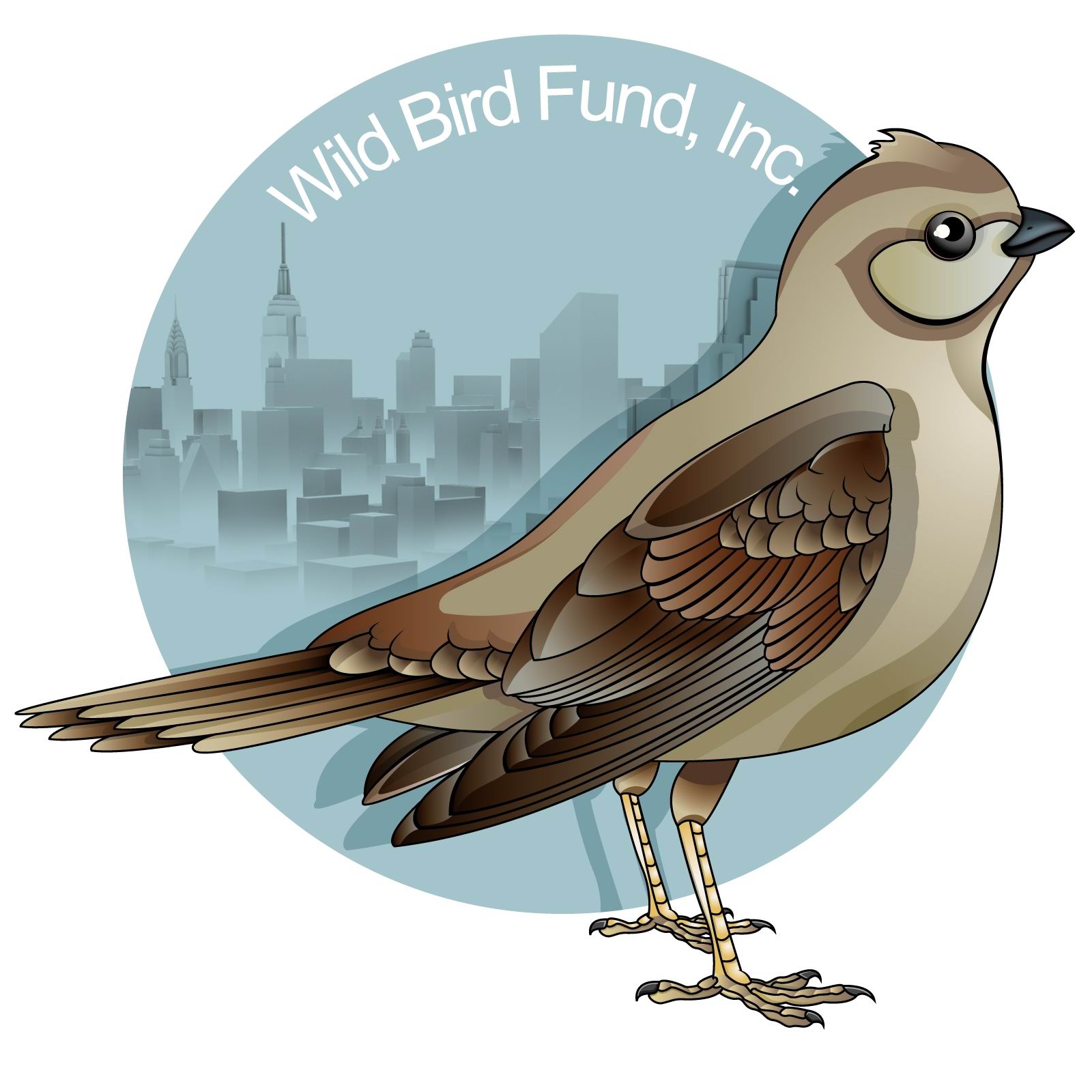 The Wild Bird Fund is New York City's first and only wildlife rehabilitation and education center
New York City is home or stopover to more than 370 species of birds, reptiles, and mammals. While many animals pass through NYC without incident, others encounter deadly man-made hazards—glass skyscrapers, cars and bicycles, toxins, garbage to get tangled in, and spilled motor oils. The WBF is the only state and federally licensed 501(c)(3) that cares for the injured, ill, and orphaned wildlife of New York City. Our mission is to provide medical care and rehabilitation to native and migrant wildlife so they can be released back to the wild.
The Wild Bird Fund treats over 1,500 wild birds and animals each year. Our patients include both native and migratory birds, from the American robin to rarities such as Virginia rails and saw-whet owls. In addition, the WBF fields over 4,000 phone calls from members of the public who need answers about distressed wildlife. Often the difference between life and death is quick response—or knowing when not to pick up a perfectly healthy baby bird that simply hasn't yet learned to be afraid of humans. In addition to answering the needs of an ever-increasing number of animals, we aim to establish ourselves as a pillar of environmental education in the community.
We hope you will join us!