WIDOW JANE WHISKEY LAUNCH PARTY *RAIN OR SHINE*
New York, NY
Bummer! Sales have ended.
Unfortunately, tickets for this event are no longer on sale.
Event Details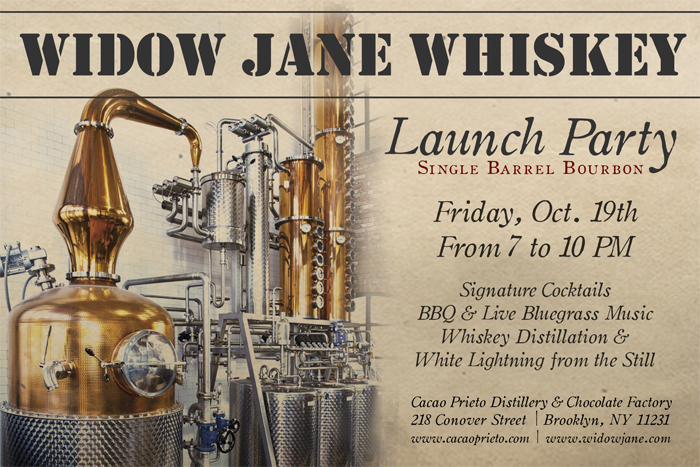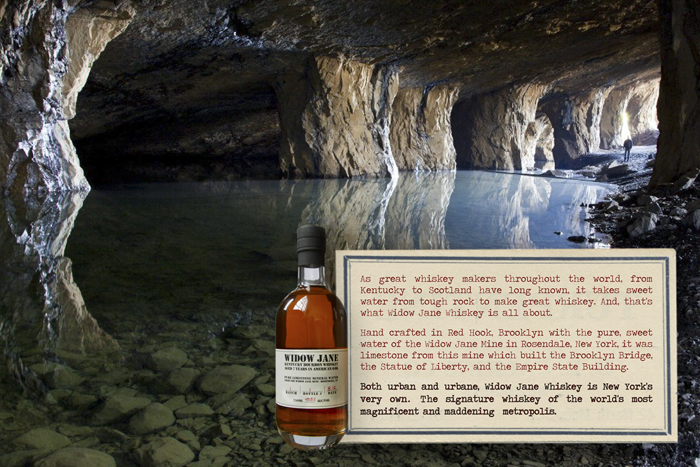 WIDOW JANE WHISKEY LAUNCH PARTY
Single Barrel Bourbon

Friday, Oct. 19th
From 7 to 10 PM
**RAIN OR SHINE**
Signature Cocktails
BBQ
DJ: Miho Hatori
Whiskey Tastings
Live Bluegrass Music: Dubl Handi
Whiskey Distillation &
White Lightning from the Still

Please visit this link to reserve a bottle.


As great whiskey makers throughout the world, from Kentucky to Scotland have long known, it takes sweet water from tough rock to make great whiskey. And, that's what Widow Jane Whiskey is all about.

Hand crafted in Red Hook, Brooklyn with the pure, sweet water of the Widow Jane Mine in Rosendale, New York, it was limestone from this mine which built the Brooklyn Bridge, the Statue of Liberty, and the Empire State Building.

Both urban and urbane, Widow Jane Whiskey is New York's very own. The signature whiskey of the world's most magnificent and maddening metropolis.