Wholly Women Fellowship Retreat

Friday, March 8, 2013 at 7:00 PM

-

Saturday, March 9, 2013 at 5:00 PM (PST)
Event Details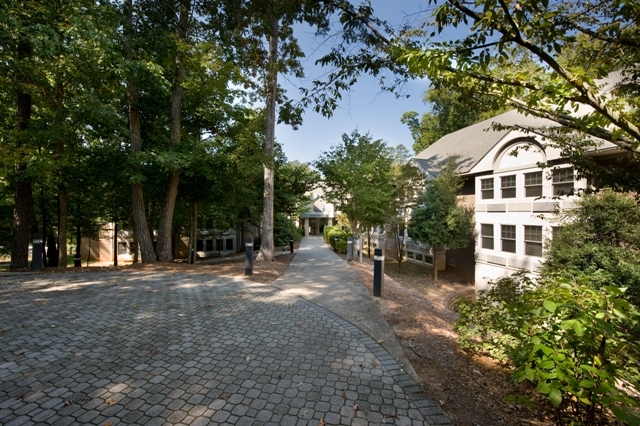 Wholly Women Fellowship Retreat 2013
Theme: "Desperate!" Psalm 42:1
Are you Desperate?  Join with Sister Tii and others as we dig into the Word exploring this year's theme: Desperate...For God, His Word, and Souls. (Psalms 42:1) Your registration includes room, dinner (on arrival), breakfast, lunch,and retreat materials!  A conference tshirt may be purchased for an additional fee. The Wholly Women Fellowship will also celebrate our 11th year of ministry.  So get ready for a weekend prayer, praise, and fellowship with your sisters in Christ.
All room assignments will have 4 women, unless otherwise requested.  Additional charges will apply.  A non-refundable $25 deposit is due by January 19, 2013. Balance must be paid by February 28, 2013. Saturday only registration is also available for $50. Registration dates are the same.
This is sure to be a great time of fellowship.
When & Where

Simpsonwood Retreat and Conference Center
4511 Jones Bridge Circle
Norcross, GA 30092


Friday, March 8, 2013 at 7:00 PM

-

Saturday, March 9, 2013 at 5:00 PM (PST)
Add to my calendar
2013-01-17 14:57:02
http://youtu.be/b6s4c6-PS3U
2013-02-25 17:22:11
What is the Wholly Women Fellowship about? It is about declaring that wholeness only comes through the Cross of Jesus Christ. It based on the scripture, 1 Thessalonians 5:23, "Now may the God of peace himself sanctify you completely, and may your whole spirit and soul and body be kept blameless at the coming of our Lord Jesus Christ."
What is the Wholly Women Fellowship services/retreats about? It's about the fellowship of women in the love of their Lord. It's about rehearsing our deliverance and inheritance provided by Christ's death, burial, and resurrection. We come together free from titles and pretending and allow the Word to manifest the healing that we were provided. In our short time together we are reminded that, as messed up as we might feel God has not thrown us away and His will is still being worked out in us. The Wholly Women deal openly and honestly with current issues. We know that the Word of God is the final authority in every situation. Each fellowship meeting is unique, as if God tailors it to the specific women that attend. We make no promises but the word of God, John 8:32, and you will know the truth, and the truth will set you free."
Sister Tiiloni M. Beavers, is a minister and the founder of the Wholly Women Fellowship. She is the first recipient of the truth of Wholeness through Christ, and she lives with the burning desire to share this message. She was raised in the Church of God in Christ, where she was trained in the bible, but it was not until she became an adult that she truly experienced conversion and began a true relationship with God. The 1st Wholly Women Fellowship was held in March 2002 in Barstow, CA. Tii is married to Minister Charles Beavers and she is a mother of four wonderful children.   She c urrently serves as a minister and Sunday School teacher at Trinity Life Church under Pastor David S. Brunson.
Contact Sis. Tii on Facebook at Wholly Women Fellowship; Twitter- @mylifehisglory<img src="data:image/png;base64,iVBORw0KGgoAAAANSUhEUgAAALQAAADjCAIAAACjJKkqAAAgAElEQVR4nOy82ZNc1Z3ve15uG1UOe1zzWnutPc+ZO+fMyppLpRkEEqNn97nu03Hi9o37ciPu/2QgIAgzGBxMAjMIoRBCTEJikIQRYMDg9rl9x4ddKguM3R679aBf/KIiVZmpylj7s3/D97dW/pf/77pdtz9g/+U/+wNct2vXrsNx3f6gXYfjuv1B+3vB8f9et/9A+ztdxL8BHP/ZK3Pdvtn+M+H4Ez/i/3Pd/m7296bkL4HjOgTXuP2tEPnz4PjjQPzff9j+r+v2N7U/stR/HJS/Cxx/BItvJODfrtt/oH0jN389In8SHN9IxteYqD/l/3mV/Y/r9h9iV6/51ax8jZK/gI9/H44/hMXXmKg/6G+v2L9esd9ct7+b7SzyzrLv4PL7lPw+In8tHH+EjJ04UTOxw8GXX3755ZdffvHFF1988cWvv8k+v25/kX3jYtbrXK/5DjE1JTux5C/m44/B8Y1kfC1a/Pa3v62B2EHh888//+yzzz799NNPP/30V1fZJ9ftb2RXr2q9zp999tkOPTUrv/nNb3YQ2Ykify4ffxCOP0LG72OxA0QNwccff/zRRx9dvnz58uXLH16xX163v5HtLGm9wh999NHHH39cQ7MDyjci8ufy8e/D8Y1k1EmkxqJmogaihuDSpUsXL168ePHihQsX3n///ffff/+96/Y3tXpVL1y4UK/zpUuXamhqUGpKakTqRPPH+fir4Ph9Mr788stf//rXn332WY3F5cuXP/jgg0uXLl24cOG999575513zp8/f+7cubfffvvtt98+e/bs2bNn37pufyOr17Ne23Pnzp0/f/6dd9557733Lly4cOnSpQ8++ODy5cs1Ip999tmvf/3rL7/88hv5+GvhuDpsfI2MTz/99JNPPqmxuHjxYs3EuXPn3nrrrTfffPP1119/7bXXzpw58+qrr54+ffr06dOvfNVOXbc/2b62dPV6vvrqq2fOnHnttddef/31N99886233jp37lxNycWLF2tEPvnkk08//fRrfPx+8Pgz4PhatbETNr5Gxscff/zhhx9eunTp/ffff+edd86ePfvmm2++9tprp0+fPnXq1MmTJ19++eUTJ04cP378+PHjL7744osvvvjCVfb8dfuT7ep1q1eyXtUTJ068/PLLJ0+ePHXq1OnTp1977bU333zz7Nmz77zzzvvvv3/p0qUPP/zw448//hof3xg8vhGRPwZHDddOQqkr0KvJuHjx4rvvvvv222+/+eabZ86ceeWVV06ePHn8+PEXXnjhueeee/bZZ5955pmnn376qaeeeuqpp5588sknrttfbU8++WS9nk8//fQzzzzz7LPPPvfccy+88MLx48dPnjz5yiuvnDlz5s0333z77bfffffdixcvXs1HXZ/uJJd/t/L4g3B8Y0L54osvPvvss08++WSHjLNnz77++uunT59++eWXjx8//txzzx07duzJJ598/PHHf/7znz/66KM/+9nPHn744Ycffvihhx568Cr76XX7k+3qdXvooYfq9fzZz3726KOP/vznP3/88ceffPLJY8eOPffcc8ePH3/55ZdPnz79+uuvnz17doePTz755LPPPvviiy/+rOTy78NRJ5Tf/va3X3755eeff/6rX/3q8uXLly5d2iHj1KlTJ06cqLF44oknHnvssYcffvjBBx984IEH7r///vvuu+/ee++955577rnnnrvvvvvuu+/+yXX7i6xevXol77333vvuu+/+++9/4IEHHnzwwYcffvixxx574oknakROnDhx6tSpHT4uXbp0+fLlX/3qV59//vmXX35ZN7f/9m//9ufB8Ueqjbpx/eyzzz7++OMPPvjgvffeO3fuXE3G4uLScDjK0sL3AuVIV8hQysxTvSSeVeViv+zGbhGKPOCd2MlCVqZurwx6ZVAV4bCbDqusm8d55Fd5NO6Xs1FvcTSYDQfjXjUoy9z3fcokRC4iAaehoB7FEgFFALXazNJDQcpIjTvJpMqq1E9dGUsecOISoAgQwOLAoJYmgCGAwa1tF8AQwBS2yQ3t953pbdxq4laT6C1m6hKascN6cbg26G+ORktlOYnjQkrXtpmmCcMgrRZuNnGziZpN0FwAC7tAYxdo7rKau6zmLtDcBZpNpDWJoVFDo5YhLIvpOmo2UbOJWk1m6I5tObZJNI0ZhmPbLkQuQo5tM90gmkZ0nRkmNyxmmFTXcUtDTQ01W6jZQk2NtHWmm8K0FYQeJi7EEkDHtmo+zp079957733wwQcff/xxHTx+85vf/ImVx78PR11tXB02Lly4cP78+TfffPOVV145ceLEcDQtOlUUp1GUhEHgKzdQMvFV6qoydDuxl3qsCJ084J1YlLEYFOGwCAZF0MuCKg2qJKiSsJ8nk353eTpaXZzMx8NRt1smSeS6HqUCAAmhT1jkCJ8TB9rcMhSyXQJS1xkW6aTKpr180k07sZu4IpLUo8ijyCVAIkt8ExzcMrhtCFv/ChamLixDWAY3NdxqolaT6S1h6sI2XAQSwRbLYmM4XOv1NobDlV41jMJUiMxxXAC4rjNNo5pGtBbRmqjZRM2G3dwFmruQ1qSGtvN3qWVww6BtDTWbRGtSTeOGUbswbWHaEgAXYQ8TF2HHBsICov5p2kw3cEvDLY1qOtUM2tJJUyPNNmlqXDOkZbsARYRFlHuInDhx4pVXXnnzzTfPnz9/4cKFrwWPqzPLnw1HrcbXpehOtfHxxx//8pe/fO+9986ePXvmzJmXX375+eefny7Oy6oTRWEYBmHgBUomgVskQeqKzBdFKDNfdBOviJxuonqZN+mmwyLuZ2E39opQFoHbT6Npr1yaDNeWZmtLs8XhoJdloes6hDgYK4JdQkLuRIK7FDoIKAw9inNfLY/6W8vzxUG3m/hFoDJPZr6MJfcoUgRIZEtkCWDVZOzAQS2NWhqzdG4a3wiHsAxuaERrUr1FDY3qbaq1HcvIlRwlySzPt8bjA0tLm6PRNM/HWRZzrmxbWpa0LGFZwjKooVGtRbQWM3UHWBIBiYAAFq+f0jWiNYnWZLrODYOZOtXaRG9Tw6C6QQ2DG5ZjAwWRgshF2CVIQeRYkOoGarVRq011nRomrVlptHCjRdoa0w3Hsn1EfExcGz3//PMvv/zymTNnzp49+9577/3yl7/cCR7/+q//Wpel9VX+S+C4OqfUTcpHH3106dKl8+fPv/HGG6+88sqLL7547Nix+fJkPOl3ijiO3DhUaSzjwPEV8RVOQ1HEbpl4ZeJXadBNvF4aTMq8H4el7xae6oReP40n3XJp2F+djNank5XxsF9koRKCAMmQy4nn0NoDyV1GBAGB5N04GneK3UuL+9dXZr1O6jqxErmnEiliwQNKPII8glwEJKgv2PZlE9aV29QyhGlww+DmNhDb/zQMZujU0Jih79zTzNCJ3nYBiDnvheHWdHp0796bNzd3TyZLVdUNglSIiBIXghoRZVkKAAlsn+DtD4ORsCyqacIyhG0yU2OmrqAtbZtqGmm3uWlIBFwKJQLCMh1ouRT5lPgMb4NlW8TU7OaC3VjgtsEtG7cNouvMsBzLZoaBWm3QbFLNVAiHTBw7duzFF1985ZVX3njjjfPnz1+6dOmjjz7aaVuuzix/Bhxf08uvzikffvjhhQsX3n777TNnzpw8efIXv/jFE088MRx0hsNyWKW9KulXUVUGaeR4CoUeSkOWR6qIvSIOOknQCf1OFAyztBsFhe+WvjdIk3m/WhkPVybDlfFwadifdMtOHHoOFQQ4FDoE1ojUlCiGfYeVSTjpFtOquzToz6puNw7LMKiSqBsFqXRCSj2MXARqPiSomfgKGTUT3LoKAvMqOHSd6ho1vuq6xjRN6HrM2FJVHd7YuHn37j2Li0tVNa+qSZ53fT9i1IPQA9BDKCAkoDjk1CNI2Ka0LW4YVNMc25IA+BR7BAnLcGzTRcCxLG4bkcNTV6ZKxlJEkgWCuhS5FLoEOdCuAw/WW0hrcdukhgEaLbvRgE2Nm5YwrfonbutMt1xMnnjiiV/84hcnT548c+bM22+/feHChQ8//PDqzPKNavqfAcfVBccnn3xS55S33nrr9OnTL7300rFjxx577LEs8zudsNdLB4Ns1E/6nTCLncBDcUDTUGShzEPVifxuHOS+m3tuL4q6UZB7qvS9SVmsT8frs8n6bLI6HU2rTi+NM88NOFUEKk44AgIDRZGkyBUkcp0yCRdH/ZXJcFqVVRIlSgaclKHfy5I8cCNBPYIUAAoAF4ErkcP4OhlXRYjfDx5M16mm/b6TVhs3GtwwStddHw73Ly3tWVxcH402Z7P10WhaFF3fz6VMhYgojShNHBELrqBNDc2xLQVtBUHIaCqd3FWJ43gEeQj5FCsEJLQjh6WuSl2ZKCd1ZeI6ocM8hlwKJQYSgW1EbEMAixi6ecOC9j99y/jWDbDV5qalIAwZ9wlVECgAH3vssWPHjr300kunT59+66236szyySeffGPZ8ZfDcXWf8u67777xxhunTp164YUXnnzyyUceeSQIeZZ53W7c7YadzM0TmUY8DmkaijyWeaTyUHVCvxP5ua9yT1Vh0An9wnc7gb9YdTcXp+vT8dpktDwc9LMk81TAmUuQxFAx7FAoKZIUSQIjV3TScFx1VhenG4uzcSdPXRUK5jOaKpkHbiioh5FHkIJAASCBVfs3hI3t4GE69k7GMb8Oh/6VsLFdObbbpNWSlpUrNc6ylX5/czJZH41W+v2lqpqV5TjL+nGUSxlRmkonldLDyLHtkNFUObmrqijsJ3HhuYXndkI/U9LFSAIroDhxZeqqWIpQ0FiKRMlECZ9jAW0BLAfaCkOXQIlsYZuo3TL+YZf+DzfoN9xgNRq43ZYQJlJVUZRK6dj2I4888uSTT77wwgunTp1644033n333at7lr8NHHU1ulNwvPPOO6+//vrJkyefe+65xx9//MEHH/QCmuVerxd3OkGcOGFIk4imMctjWSaqE7tltB05OqFfhl43DLph0I2CYZYsDweb0+n6eLQ87I3KPPWkz4jC0IG2A22FgcuQJ6hiWDFcRP6411nsV0uj/nzQKyM/cngRuoXnxpyFjNRY7FQbNRMSWAqCb+RDWKaLgAJAAduxLWGZwvyGgmMnzAjTEIZBWy3SagnDCDDu+t60LCZZNk7TSZ7PymJa5KM07QZBLmXhuaXnJY6IBSt9r4rCKgqHWTpIk14cDtJklGf9JM5dNxYslaIIgyLwUlfG0omlE0vuM+JAixg6swxumw6yXQIlgtwyYLNh3rDLWmhYC01r1wLYtcBNK5Wqn6S560kAH3zwwccff/y55547efLk66+//s477+yUHTs16V8IR73DrIajrkYvX7588eLF8+fPv/baaydOnHj22Wcfe+yxBx54IIxE2QkGg7TXi/LcTRKRxjSNaRbzTupWqd+J3DL0qjjsJXEvjmo4hlm61K/Wx+ONyXh9PJr3qiqNYiU8il2KFIH1XeIx4kvuOyxynUGZL02Gs153kCfdOPQZDRipg5BP8XaRgaBHUF0DKmg7tn0VHL/LL7XX+d6Fv4ODm9tkCNP42ouFaVBdI+021TTSauFGg7bbClgRo6kjcikLpUrP6/i1+90gyF1V+G7uqkzJKgq7YdAJ/CoOe3E065ZL/d60W866nXmvGhVZ7nuxdBLlJMqpH0QOVxhSQ8Nak5rbfAhgCWATo203GnajAZpN0GzaCwv2DQtU0wPGCt/LXDfmzgMPPPDYY489++yzJ06ceO21186fP3/x4sXLly/XNekOHF/T0f9UOHb62F//+tc7Cse5c+deffXVl1566Zlnnnn00Ufvv//+vHDLblCWflmqPJdFodKYRwFOQtJJVS8LOolfhF4VB6M8G6ZpFQS9KFzsdHZPp+uT8byq5lV3UhadwE+kCDgJOPUZ9Sj2KHYZDl0ni7wqT5bHw83F2azqFqGX+SoQNOIsd1UiRcBIyGnIaMRZQImLoQuBT7BPsILAsU0JrCsZxLxyvS3Hshx727efMg1m6Gy7pzWvanNMYRtEb+MaDq2FWk3cbhKtRbQ2M3THNhUCtXsYhYwmUngYhZzGDo8dnrsqd1UqnTLwenE0KrNpp5x2y2mnnHXKYZaWgV/3XD6nLsE+Ix7DAphYaxJD47bJLINaBrMMZuqw1agVNqtxA2g2UKuFmy1u6ArakeCplLmr7r///kcfffSZZ5556aWXXn311XPnzu2oHTtw/P6Q5c+Aox6p1HDstCqvvvrq8ePHjx079sgjj9x3333dKsxLN0l4nLA05WnK05jGIUlD2slklbpFqMrQ60bBME1GRTaI42ESL3W7G+Pxcr83zrNxnvWTKJVOyGnAiM+IR5FLkM+wx3Hiq36ZLY76WytLu+ezcSfPfbcIvMxTmasKz02VkyonVypxROIIn2AFoQthQEkNylfhuMpNs0aBmzq3dH5Vc8u3f1kjss0TM3VqtKnerpUuqrWJ1sKtlr2wABsNqulM10m7TbQ2Nw0JbabrwrQUAi6GASUBIT5BqRSdwM891Qn8fhL34qiOLt3Q78Zh5iufEwda3Da5bVJDw3qLWYawTW4ZxNCw3sZ6y27cYC58y1y4wdz1D1ZjF2q1mKZxQ5e2FXEWcZYped999z3yyCPHjh07fvz4q6++enXDUsOx083+5XDUIkcNx/vvv3/27NnTp0+/+OKLTz/99MMPP3zvvffmpYwSGqc8zWWWC8+3oxAVqehkspurzGehwL04GqRJx/eGaTori+VeNe92J3k+yfNpUYzytPTckFGfYK+uuTBQGIaCRZIXobfY627OF3evLM163cyTiXISKWKHp9LJXVkvbsx53R/W+aUmo64/PAKvLkuFtV2oOrbJDK32q7MJN/Wrf8kMnek60/UdLHacam2qabC1AJsN3GqTdhu1mrDZpLrm2KYwDaLVrOjcNGo9Q5iGi6CHUchIxHksRKZk4bml74WC18MBbpvE0GqvEwo1dWpoWG/DVhM0G6C5YC18y9z1Lbuxy27sshd2wYUGbreEacacewiFjN57770PP/zw008//eKLL54+ffrs2bPvv//+DhxXSx1/FRw7IkcNRy1/PfXUUw899NA999wTxDiISRSTOOV54eSFkyUsCUkWsSxikYsCgfpJPCrSfhQtdjsbo9HGZLI6HC5V1WJZjrOs4/upciLBPQxdBBQGigCPoFCwVDn9LF0ZDdcm48V+1YmCkLNYioizgJCAkJCRWLCIs5BS/0op6iLgU1yz4mHoYaQgkMCuw4Bj/w4OxzbrbMK/JohZxk5xSvVaFG/UKBCt/VU+WqjVgM0GajZhswGau2CrISzDJ8gnSFgGbreYoTnAdmyT6Rppt4m+nYkksOo0FDASMCyhJUDdrJrMNusMQk2dXgUH0pqw3YStJmw1QGvBWrjB3HWDvWsXajZxu4XbTQWBtG0XwXvuueehhx566qmnainsajg+//zzvyUctcixA0fdx9ZwqBB4MfJDGEQ4TkmnVHnKkwinIYl8FCkUS9xP43GZ9cJwVpa7p9OtxcXNyWS515t3OqM0LZRKhIiF8AlyEfQw9AgKGUmlM8iS9dlk78ry6mQ4yJNEOSGlieOEjF2JCiggKCSk9h04tp/FsH7sIiABqDNLnWIcyxSmdSXdXOljzSt8mFfg0HWq6VRrU61F9e2elmgt0m7iK071NjPapN0CzQZsLuB2w7HMgJLcUyGnNZEegR6GwjRRq8lMnRvmlTmOwU29/gDcMgSo9X7bAdY2JVfIoIZGtvloIa1ZPzAXvmXtugE2mlTXuKlTve1YpoQgoLSGo+5md+DYkTr+9nDUCtgOHA8++ODdd9/tRsCPkRfBKKV+BJOEJhHJU5aGJJAgUTj32DBLRkVael4vitb6/T2Li1vT6VJVTbJsEEc1HIkQEaN1LvAJThxRheHKaHhwc33f2sqs1y1DL5J8p/YMKAkpjRiLGY8ZixmLKPUIdjFwMfDJdopxIfAIrFvWq8uOOlQIyxSmWaNwJWaYwjS/IqSaV7FyJZDUk7namWkI22SGhlot1GoSrcVM08Uw91TEqQQWt0wFbRfDeh7LTZ2bJjeturXeFuIMg5rbSeRKzNCIqZMrZNAriQbrNRwt1G7BVgO2GkRrcVOXwFQIcFOX0I44u/vuux988MEdOL6mg/294Dh16tTzzz+/A4cXgyBBUU564yApaBTD0IedQmUR86WduaQbyUmeToosV6pQaqnT2Tufb81mszyvAr/je6XnZY6TcB5zFnHmE+wTkrvutCx3L872r62uTcbdOIqliATzKXYx9AkOKU2EyJXKldp+O6UhI3WTElDiE1y3qS4ELgQSAFE3JrYlLIsZOjW1Hcn8Sk4xxe9aGNOxTWFfub8tnV25TvXl2XGst7Hextr2PU2MNjV1bpsKAgms+obmpi6B5WHkYSRtW0FbAuDY5pV0pjNTg+3GjqN2E+tt8hUm2nU1uvN3id5ils5MjWot0m5yy/AI4qbGDc1F9g4czz///KlTp/5D4XjiiSd++tOf/uQnP3EjO8xw1hHTpayonLSgYQB6Xa8q3ECBwue92B3n2azMO65bSDkvy33z+Z7pZJwmuVId3++FYem6qRCx4JFgEaOpdPpJsjwYbCxO16ajUZGlykmkSKUTMFJf+IjTTMqO6xZKZVLWkSMWLGQkoCRkNCCk1kkVsGtBXQJbAltB27Fsbhp1eOdXsskOHBLYHgbetv5h8u38snOdvnKFsN4CzQW70QCNJmo3t+EwNGrquN0meptqbdJuUkPzMEylk3tu3dYmjggoURAIw6SGTg2NGO0dp4ZWCxtXmpSv4AjbTaQ1qalJZEtoEa0NG7uo1nYx8DCUwJLA/MlPfvLTn/70iSee+M+EQ8V2VJIow9XAizNc9d0yZ5NRsjQts5B2QqefeKMsmRZ55bodKZe63X2Li1vj0TCJS88bJsk0z4dJUrpevN2GqV4cLfWqPfOlldFgUCS5p0JKMyUzV8WCZXWN4vBCuR3Pq+FIOI8ZS6WIOAsZjTgNKKlTiQSWh6GCQEGgEPQwVAA4liUsy7FtxzaFvdOvbkeOGqOrZVOm60TXiN7GehNrO96iuobbGmq3YeurcBgaareo1sbtJlhoEK3tEZQpWc8NOoFf+l4qVcioh6CLoILQgXY93JcIONsjfpOZ+tfJaDVBo4HaDWYZikCFbWq0caspLD2gsPTdTDkBQ9cEHGGC01L4EUwLHiao3/errjsaxuvL/XEnGhbRMI/GeTzOk8J1ckfMu509s+n6cFhFYS+KZp1y1u2MsnQQR6XvRoJXUbQ86K+Nh3uX5ou9bqKET3DMeaZU7PC6UE0ckbuq4/ul55WeV9+IuZL1g4jTujGWwHZsWyHgIugi4GLoYqgQlNBWwJY2kLb9VX3M3CbGqgXTr8zxmd6mWquO4bXX/QvXt8sRorex1iJ6u+6B6zIWNZvWwi7YXHBswyc45DQSPBY8FiwWopYlEodHnCmCFEWKIIkhBxYxdag1QbsBtSbUmlBvQq0JWg3QbIB2A2stbpocmNw2uGUKU3dsPeSkl4Sl76VSXBNwJCkrShkmtOi6eSE7Xa9bqG7hrc2r9cX+8rA76aaTMhmmYaZ4Ivg4z1ZHg3nVzT23H8fzfm+x6k7LYqlXjTtFKp1pp9y7srQy7M973UES+wQHhHQCP1fKxSigJHWcTMl+EveSqPDcelKTe243DArPTZWMBY848ylWyK67FQW3WxgXwxqFekYq6iBh75BhOrbtQqDgdkKpnRk6MzSua46mcU1jrRZrNlmzydptpmlM05iu16VJ3c7UNSbV2kRr4lYTNhdAcwG1GszUpW1JCCQEElgS2graLoI+hh6GAtoc2QSYyNSh3rK0ptluWK0FW2sCvQmMpq03rXbDbjeg0Samzq1aJWu7GHkEccuIBe+GQSqdbhhcG3DkrChlkrLeIOx03LJ0y1xWHX91Vq1Ou4v9YphHVeR1fJU6PHVEFYajLO3FUSqdQZqsT0Z7l5duXF/bu7w0Looy8OZVtTVfnFfdbhiElASY1hpRzJiHYCJ4Lwoneb5YdUZ52vH90veGaTLK0ioMC9fNlcykSpUTc+YT5ELgYeQi6ELgIVgXpwoCFwAFbAVsFwAX2Mq2pW1L+8pv4A4xhmOZwjSErnNNczTN0TTRbotWS7RavN3mmsY1TejbdSs1fgcHbrdILbG3WrjVws0m0dpM04R5VYtkGvyK4Ia0FtRaUG8BrQG0JtCaQGvAdgPprTqE2O2G3W4CvQn1FjE0ZpvUNJhleAQFjHgElb5XeG4qnXGeXyNw8KyQcUIHw6jT8fJcloXsd/1RJxp1wn4WlIHKXJ5KljgscXiqZKa2K7J+Em/OJkf27f3Bbbce2btnUhT9OFoe9NbHo3GRx4K7EOaOrIIglzLhPBOidN1Jlm1Np2uDwTTPB3Fc+f40L5aq7iCOS9fNpUwdJ3OcmHEfIw8ADyEf43objo9ggHGAsQ+Ba9uubXsAevAqR9CDwANA2bY0TWla0rIc0xSG4RiG0LSrvd43ynVdGNsyyTYcusYMHbeapNmstwgxTaOtFmk0aLPJdV3Ub6l9W37VsN4ieut3FUa7idpNrLeI3gatekfqAmztFB8trLew3iKG5gBLQVsCOxIsoMQnZJRl1wQcaSay3Akj3KuCPBNJzDq5GnbDInRyn2cuz1xe+E7uOZnkiWAho7HDa8A7gb886B/dt/e/fe87d950aKnqzjqd5UFv1ikHSRILHlLaC4JeGBZKdTyvGwT9KFofjQ6urq70euMsm3e7i53OSq+3PhrNyrIKgp3OJSTYQ8iDMMA4otTH2Mc4pKQWRUKCPAiUZXsQ+BjVzwYYRxQHGLk1HNbvyKjhcAxD6HodRXidUDSN11tBDX1HCKn5IO0Wa7W4ptWvZ5rG2m3WbtN2u63Z9v4AACAASURBVH7X9n+l63z7jW2it1G7BdsN0GzYCw17oQFbDay17MaC1dhlXwUH1rYZIobGTJ1pGjN0CS3HsoRtFZ57TcBRlm5RSN9HeabCAAU+zGNRZV7qidDBoYCpYtvjD0FDhmuBqxP6qXRS6QyzdN/qyj/eece3bz68OR2vjUfLg14vjbpBkEonEbwKglGaDtNkEMcd358UxdG9ew+urNSjmY3xeGs22xyPN8bjlX5/mCSFUhGlISEBQT7GASE1K7XHjKVC1KKIT5CHYIjR9lOUxpQltZiGkAuAugqOr93u3DD4FUS4btC619W3ZzHbj2ssdl6macIwpGnWNQq/QgxptXCriZsLsLVgtxZqDszGLmvhBmthF2g2oNawGwv2wi7QrPWP7YCBtBbSWswyqKFTTXMsUwJTQlsCOxb8moCj2/E6pQp8GEfMU8B3YRKyNBCRxIraLjYDhiLOQoY9CFwEfIJjwQvPDSgNCM5dtdjrHNm39+j+fVvz2e7ZdKlfdaMgd1U9a62CYFIUs7LshWEVBGuj0Xduumnf0lK9C+vAysqN62v7l5bWh8PlXm+SZV3fTziPCIkpqy95wrmP8fbWPc5TIRLG4hoIzjLHyR2ZOU4qRO0J5yEhPsYeBMq2lW07pvn1XHAFEaZrTNdrOJiuC9PgpslqUXzn9Vf4qOHY3qdumrzONc0majRQY8Fu7qodNBZAswFbDdxu4XYLNpuw2UTtJtZaV/pkvW6VsdYStskMnemGC6ELoYtRwEjiXBvdSp6KMpeesqIA+womIc9CGfvcF1BiSwHLxcBFQEHbAzAkxKc45CTiTFiWAnYkWBUF6+PR1nxxfTJaH48Wq24Vhql0EiEGcTLJ83GWDZOkrjYOLC8f2dpzcHXtjoMHv3/kyG3799++f/+RPXu2ptN5tzvOsnoveMJYKkR8BQIXwpCQhLFaDokICQmJGa+353R9v+N5udxBxEm4iBj1MfIAdG17O7P8Dg7TMcwaDlpHddOghsZNw7FNx7alDYRlfQWjK00N03Wn/k27za46DYWbDdBcAM1doLELNnbBZgO3WkxvE62Nmy2qadw0uGWwWrszDWFZ1NK5bXgE1WJM3b0rYIWc5q66JuBIIppGLA5oGvFA4dCjWeAkHvcolKjuGG1hGczQFAAx55GgHoYSAG6aCsKQ01Q5/SSedsrFqjPvdSedohsGmZKZUrOiWO71+lFUuG7X81b7vSNbe/bMZjdtbPzw1lv/5zvv/OGtt951441H9+7ZnExmnU4/jqogKFy3vtK5lCnnESEBRgFBcQ1HTQbnpecOkqgfR4M46kVB4arU4YkjCiVzV8acBgT7GNVSqbItaZmOaTimIS2zbmG4oTNDcyxdmDrVW9zQFLBcCKRtMV3juiYMnRu6MHSua6x2Q6s3GpJGEzUXULOBm03abjGtjdst1GrARgM2tse8pN0k7RZpt5hRn7Ix6oTFDUPYlgCmAJZLsYuggrZPcUCJi0BIacyvjbQS+yR0cR7LMlWxLyKPlZEsAukSpFA9RNieU9TVRiyYBDY3jVq49An2CUqk6IbBIE3GZT7IksJ3MyUL3xvn2VJV9aKodN1hEm/Nprft3781nd64tnbHgYO3Hzz4g1tv/c5Nh2/du299NKo39w7iuBdFuVKpEMWVsUvCecJZwnnqOIkQhVL9KJoW+bSTj/J0mMbDJKpCv/BU6amO7+bKiRgOCAoI8jF0oe0CSwFL2oa0DOd32wd1x9SVbTqWwWs4bNPDwAWWY+rcaHOjzQyN6i2qt5jeEoYmTJ20mqTVJO0mbi/g5gJuLpB2g2pN2m7hVn1aronbTdxqknaL1KpaLd7rGtFbRG9TTWOGzi2D26ZEwKc4oNgnKGQkZLSeYl4TcHjCVtyMXJrHKgudInJ7adiJfEWgAy1hG45teRiHjEdcRILV5zWEZbgYKrS9hy9ktPDcKg4HSdIJglrFKjyvF8fDJBlGURX44zTZPZ0eXF7eO5vdtLZ2dM+eW/fu/f4tt3z/8M13Hjy4ORqN4niSZdM8H8ZxKWXKeS5l1/O6npdxUUpVKlVKWfn+tCg2BsOtyWR92J93inGWjtNklET9KOhHYddzE0ZDgkIMQ4ICBD1ge8D2bNu1LGWZ0jRqV5bp2qYLLGVbyjSkbXjADjCMEAwxdG3TtUxpGo6hCV0TeovrGtc1rjVrZ60mazZxcwE3bkCNXXWKIc0m1dp1mKn7oO3i19C358P1/nhDZ5YhbEtAyyMoESJTTuLwRIpaGLwm4OCozWDbEygNnMRjqSdyTyVKKAyFbUrb9AkOOfcx9RBxEeKWyQxNATugREKbam3HNusStRv6VRRmngoYDSjJlCw9r6NUPwg6UlaeNy+KSZIsV9WhlZXb9+373uHDP77jju/edNOR3bvX+/1pls3Lcl4Uozjuum4hRMd1R0kyiuNciELKyvcnSbLS7e6ZTm9cXb15Y/3g0nz3cLjS7cyLfJIkgyDoR35HyZjgEMMQw4igEAEfWD6wfWB7tuXaVn3VPcv0LMuzLc+yfMsOIYgQjBGMEUoISiiKCY4xCiHwgOWahjL0KwJJU7SarNXkzaZoN3m7ydoLtFXnl7bQdcc0a+e6rizLg6BumqRleRB4EDiWxQxdWKYAFrVMiUCqnG4Y5K7qxVEZeNdKK4vNBWI1XG4nHosc6nPsMeQx5BPk2FbIaDcMc9dTEDkAKISEaUjbDhmNBBO2QdotBe16VpK7buG5mbutfyeOqOHoBX4hRC5E5XkpY9Ms2zOd3rq154dHjvy3u+769qFDh9fXN4bDlapa7nanWdYPw8rzup43CIJRHI/iqPK8rutOsmzvbHZ4dfXw6urNa+tHd2/esrF+aGVp72y61u/PsrQf+L3A77gyITjCKCIwwtCHtmdbvm37th3YdgDsEIIAggDYnm17hhmYZgxBzmhHiJKSDKMUwQTBCMIAgfrtrmUow3B0zdE1x9B4q80aTd5sCq3p6G2pa46msXabG4a07bpFkpYlDEPZdoixa9vKslwAAoxDguuBokJQYchsQ9hmKkUviTqBP86zTuhfK3DYrW+B9g2SGJHEHkUKAUWAR1HEmQth4jiDNOv4gQTAASAgzMMoYiyVTsgIN3WitV0E6/lTxLd3TmdSJlIk0un6fs/3u56bc55SmguRcT7N87V+/8B8fuvW1o+OHv3+zTffdeDgweXlzeFwpdudJEnleT3fH4ThIAxqLAZhOAjD1V7v5vX1o1tbB5eW9k6mB+aLh9fWDq+tHFxe2hwOJ2nSdVXlu5Xn5oKnlCaUxAT5tu1alg/tEIIQgBjCBKMEowjC0LIC04yBXVDSd5yBVD0uCkJSCGIAfNNwLcO1LM+2fNvyLKuONAECyjKlpjlaW+qaMnVlGNLQha5Ly3IBqLVaFwBpWa4NAoy24bBtHyEP4VrJDRgNOJEYKGjXcPSTuD4DUUXhNQGH1foWbN/gYDMQUBFbYVCnvdL3Is4ixhMpI84VQAqQkPJY8ESKiFEJLG4ajm3XW788DOud2Z3Az1yVOCKRTtfzKs/LuUgZSwiJCe64apwkszzfGAwOraz84Oab/+ttt/3o6NFbNjd3TybzTmccx5XvD8JwHMeDMOx6XsdzB2G43O3uX1y8eX39ptXVfbPZxmCwNR4fXl+9aXXlwNLixrA/SuJSOl1XVZ5bKlUIkTISY+QDywN2TFCMUARADGACYYpQglACQAJhQVnlOEPpDqXqC9khLIc4hTC0LR9YIYIhhhFG205QTHEAQZ2efGAHwKrhUJbl2bYHYYBQiFGIoA9hiFBEUAChB4Bv2z6EAUYBRgHBkcNjKSK5ffShisNRlnbDYJgmgzS5JuBwoC6REUkcu8wnKHbYKMvmvd5ir+olcci4MG1pg4AyH3OP4FjwkFFhmbjVdGwzFizmvN5kW0XhpCwGWVKfh04cp3TdrusljGSCx5T6wO75fs/3+0GwORwe3dr6pzvv/PEdd/zwyJHD6+u7J5Npng+jaBAG4ySZpuk4SUZJMk6TSZrevLHx3RtvvG3Pnls2N2/ds+eWjc2b19fv3L//yO7NQ8tLm6PBNEsr3618t+d7XaUKh2eMRgj5wAoQzDhLKQ6BFdlWZJmxbaUY5IQUlAwcOXTV0FFD6fSFUxHeJaxDSEpQTFBCcUJhhIGPrAAAD1g+tD3L9oEdEZgyEhPiA6AMQ5mma1k+hCFGEcExwTEhCaUJJQkhMSERRiFGCcExoxFjkWCZpzphUEVhJ/CrKByX+azbWR0O+0l8TcDhITMSKHd56rJU8l4ULPW69QnSUZqGlFJN57rpIxxSHlDqYshMHWttYVuRw1IlY4cHjCRK9NJ4XBRVHMaO8AgOKEmlkzlOSHCIUUBQiFGhVK5ULww3RqO7Dhz8lx/84H/5/ve/d/jwoZWV3ePxPC8Ws3waJ5MkmRfFPM9nabZW9Y5sbH7n4KHv3XjTnfsOHN3cfWRz884DB/7x1lt/eOTIzZubW5PxxqC/0u1O0qQfuJUrKyUq1+kpWTgsoTBCdsZQSmEI9dDSEmDm2M6wlRPY43Tq+8tJtBxHE98dSDlwRMVYjlHGUEJhRCwfGr6te1ZLGW2ptwPbDCGMMck4yxiNCfUAVKbtWVYAYYhxhLexSBlLGcsZzziLCYoJighKGc04SziLBSs8VUVBN/J7cVjF4SBPlseDvSvLk055TcDhWJpP7YSTkMKIk9JXgySa5OkoTbu+HxHiWCbXTce0pA2lDZmpI63FbDNyeOa5kcNdAl2CYiXK0O9EQeapUDCPEp+SkNOAEhchZVkusENKEsfJlBomycZ4fMf+A//9u9/979/97h379++dTtf7/bVutXs4XO/1FrN8fsW3huPb9+65Y8/e27f23rFn39GNzRuXlm/b2vPDI0fvOnTTjevrW9Pp7vF4vddbzNJx6A08p+uQrkMGrhj6sit5LnDh0ELgmJgx1HJmdTkqKSgxGAi2niV7uvl6nixG3kiJgcMqTguCUgpjaoZE92E7sHXfbvt2yzO1hMCUkJTSjLGE0ABgYQBp2jEhGee542Scp4zlQpRS1mVWIUXKSMpoTHDGaSZ4QnHCaOW7VeCVnhzl6bRTTqtyfTbeszxfm4yvCTikrXvECinwiOUhEFIcc5JwWn8lUsJ5iLGygDRtxwISAAlthWHk8DxwM0/5nAhouRjFyokkjyWPJY8cHggaChpQXH/DSV2rR4SkjpMrNUyS1eHw5s3d3z98+NuHDh1aXl7t9ZY6nY1e79DS0sH50lq3WkyzeV6sVb294+m+2eKNSys3La8eXl29cXl5/3TxlrX12/cduGlj98G1tf3Ly1vT6Wq3O43jSehNQjVQvBJ46IpZFIwDv5K8K1lXsUKgjNolhz2H9CUdSr7ou3t65Va3WIqCkSv7gnYpLikuKEqJnRAzJlaE9BAYITAiZEbYTinJKE0oTTAJIXYtwHRbGFZKaSFER8qC85zSnPOulIUQGacdJQtHFI6IKU45zQUPIUgwGgRBz3NTwcZ5ujoarI9Hu+eLK+Ph3uX5NQGHj+2AAJ9YHrE8DDwCPAx8DOspRj0RDTDxMQkJS6UsfK+OEHnghg5zKVYYBJzGUvgcexQHgiXKiZUTCqog4KZV1/AhxokQmZS5lN0gmBTF1nR6eH39xtXVzdFoudtd7naXyvLA4uKh+dJ61VsuOxv9wd7xdP9kcfdgtG8y2T0cbQ6GW6PxvsnklvX1O/YdOLy5dWh9bd/SfGM0XC6LaRJOQncx9mehO/LEPPbXymwpS0ae6kun7zldxXKOCoH7io99uRQHuzvFvkG1lidjV/YEqygtCcoRKAnKiJ0QK4FmCIwAaCEwEgJzThKCU4IjgiOMQkA8G0oLeDbIKC0p7QjRdZyOEKXjdJUqhcg5q3y346odOAqHRwgmEPU8t1ROSFAV+otVZ2083FycLvZ7+1aWrw04CPCgrWxD2YYLLQ8BjwCfwIhSDwAXgO2JKGOZ43Q8r5fEvSQuAy/kzEV2faAj4DTk1CXQxTBkNJFO5HAPIwksx7Y9CCJK0voggpSZlLlS/Shaqao90+ne6XRzONwYDjdHo3le7B1PDszme0bj/bPFG5dX9k1mG/3Beq+/NRptDgZrVW9rNDm4uHR09+47Dx46um/fTRsb+xYXN0ej9X5vpZstxv40dBdDdzH01ot0T7/a7JbLabwUx7Mk7PmqlLSQpCfFNPDXimzfoLe3210Ow5EQQyGGjlMx2iG4y0hB7BRZKTAiYMTQyjHqSafvuSnFSd37QBQiHCIUYpQS0uG8Q0nPEePAn4XBKPD6nuwq2XPdcRT1fa+UTkJxJljXVRljMUK54LngEUGpw6swmPc669Px6mS0d3npmoDDhbZjGcLQpGW4wPIQCAgKKfYxlKapbDtmLJcyl7KQsvTcbhR0wyCT0sfYhdbvTqcRqABwEQwoDhn1MXZMS0EQUBJRmjmidN1SqVzKRIjMcbqBv1jmG4PB3slk72y2ZzLZO51ujUY3r63dtrXn9q293zlw6M59+/dNZvO8mCbpWtVb7/XXqt6+6fTQ0vLh1bWjm7tv2b37prW1g/Ol/bPpvul4d6+zmPizyFsvks1OvlWVW1Vnd7ezUearebacp5M07Pmqo3hfOVPfW0mTzbJYiaKJI4eUDTkfSacvWEVpxWiB7AxZOTQLAirBhr6axdEsjgvOM0pSTCJQ84ESQkpKepz2OB17aq1I18tiMQqHrhx47jzL5nk+DsOe5+aCl0r2w6DjOBEAEUIZYzEliWCZciZFtjGb7Ftd3r+yck3AIS1DGJq4QoYLLR/DiJJauokoLT23CoKO51VB0I+ibhR0Aj8W3MXQ3z7xjBUCjm1tH0DCwEVQAluYZkBpKmXqOHUFU4/UY8ZSx+n4/jTPN4fDg0tLN62t3biycmA+v2Vj4/s3Hf7xbbf/8x13/dPtd9y178BmfziO4p7rzfNiuegsl5094/GBxfmB6fzQfPmWzY3b9uy5dffuG5fm+0aDzW65nIabnfzI4uTwZLTVKVaiaCNNd+flSpTM03iaxaPI6/tq6Klp4M/CYOZ7A84HhA4p7RPSZ3jISJ/iisAuBiW2ewSPlDMLw3mSzOJ45PuVVB0ucowTAGIAYggygroUDTmaKbaZx4eG1d5eZzEMhsqZBN56p1ztlNMkHkXhtkwX+AXnMUQJIRlnEcGJ4KkU3dBfGw/3LS/vv0bSCtNbTGsKQ3OB5QLLsQxpmwFGNR8JY6Xnla5buu4wSWadclRk3TAIGXFsS0HoU+xh6Ni2Y9n1Qdn60LOCtkJ2pmQn8DPpXL2bK6I0l7IKw3nZ2T+f37pnz7cPHrpj3/6ju3cf3b37R7cc+Zfvff9//f4Pfnzb7TetrM7SrOd6wyCY58U8L2ZptjkYHlycH5jOb1xavuvAgX88cuSHhw/fsrq8u+qsl9meqrx5Or5rbeXIdLIah2NHrMbxvm5vPcmnYTBKwmHoj0JvHPqLYTDxvaHgPYIGjI65M2CkT9CQkREnfQoHDA8YGTvOchiuZcVSkg6VKhithOxwkREUAxBbVgrtnKCKobmkuxP/yKR358rsxmG1GvszX83jYKMs1stiMUnGcdzz3K7rllKmhOSUFkJknPkYJA5PHZ44bNbtrI1H10pB6pgm09pU0xzTEJpGWy3HNEOCI0oihhNBY04jRqrQn/c6K8PepCwyJetRvkuQi6G0LW4awjRdDDwCJbC5aboIRpwXvpf7KuYsJKTeFuoj5GMUU9oLgnlZbIxGt2xufu/w4R/cfMv3Dh/+weHD/3Tbbf/7j3/8f/zzP//ollvW+/2e53WkHPj+OIqWy3JzMNg7mRyczw/O54fmS3fu2frO/r23rq8fXpwdGPZuHA2OLI6/vb5819rSehIu+95q4G/l+c2j6YHecL0sJkkwDNQ49Ee+uxgGK1E44myA4YDiIcVDgkYUjzgaUzyiaFE6G3G0v+rsr6q1rBi5XoFxCmBJaAZhbNuJZaW2VWC7L+jcd/Yk/k2d9DvzyY/37r5jPtmIvJXYnwVqo8x2V+VKkQ/DoOe6Pd8fBGHlul0pO46TEOxBO6Q4cVgsaC8Kpp1yY3qNtLKWVe+JkpYlTdMxTReAiNFE0FiwVPKIkZDibugtdstZp+iGQUBJvWmq/r6A+vgQN01n+/vdzBqOxBGplBFnHkY+rrdWIA+hAOOY0o7njdNkYzi8fe++Hx09+v3DN3/74KH/euvRf77zzv/thz/8l+997/atrXme91y3K2Wl1CSODi4u3rF378HFxaWiWKuqG+eLd21t3rmxfnhxdng2vmU6vmt1+Uf7dn9nY/mmUbWRhqthsDfPD/b6hwajmyfzfaPhLAnHoTtPolngj5WzqOSE8en/z9x7NTeOpnueN2d2zzldlRIJgiBAeMIbAoQhCJIAvfcSZSgvUZQ3KaWUPrPSl3dZrrt8d3VP986c+Vj7AfYb7AWzeuZM7N5nBC4UoeDdL168eP7miSJOFLFhyIZBF4lkiGiOwnMMVRSYhhbv2mYzoWd53kAJFYbjcFSBYSkMiiFABALxcMjBkRxHNRRuPiEvGMqSGR+XcltFvyZxHkN4LFWOyw3bKCf0rCI5PG+yrMWyRiymEYSKYQIEMaEQEwnzKMyhiEKTpij4lvVWwDHVh94oRhBEQxADQywC81GEi8IChvAozEcRnY0lZdHkORHDqHAI/V2Y/t9cmW983sEgDYF8FGHg6ZwDoEIhOgxSIDg1/MkEEY/FkqLYSKc3+v3t+fmlRmO+UtlfXj5ZWztYXl5pNiuWZbNsnMA1gnB4vppMDkulruflNC2naTXH6WYyi3l/0cv0neS8m1rKprfKhYN2fcVPdw1tzrGaWrxn2z0nVZbVru12UqmcKudVsW5qZVVKU0SKwH2ayseoPEXmKaIQIyscXReZlsy3VLGhCA1NqetqjmcNLKqEwwoMaQiiRMLxSDgOBlVgJomESzzZjvNzprTu6KuWMlDYddc8rpcXHSPPkBWJa5jaIJvuum7DcYqGYXGcRlEaSeoEoWIYP4UDCrNIhI/CIoGpMdpR3o7cytSoPeWDBsFpTwYDQwwSjsFhLgpzUZhHEZ2hLZGL0xQbgafGbvJ/cf3/Txfu7CweDFJT/QmOkCCAArM4EKRC4PRXVCjEwbBCkvFYzFXkbj6/1u0u1GqNTKbt+3sLCydra9uDQSuTcUVRJ0mdJG2WLZtmx/PamYynqhlZ7njeYrU652cHKWfBdRZcZzXnbxb97WJ+u1Rc9TJrfmYtn1v2vdViYSmf7ySd+Wxuzvc7bnKQdRf97MBJ1hWpIrINSWhIQkcSBnF1wdaXkoklS5tPKB1VqMtsSWY9ljQwRAKDAhAQw4ACQyoE6jCoh4NmOJCnoz1dWDClRUPYdPQ1Uxmq3LIhn9Tyh7V8S+FbcWnOtVdKhcVCfr6Qb2cyjiCoJJmgKIMkVRQVIhEWArlImI/CPIqIBCYSROItMfvQIESBEBYA0JnA9MNVxDAeQWJwOIaE+TcnRyQeIxIcLeIYFQ5PBWgiGJza86d5kP9EBgjSIEiFQvjvmTMq9CZIQoZC0xyKhOOuorQ9r18sFi3L07SW5231+wfLy2utVskwLIbRSdJimIws5zQtr+sVy6radt1xun5uoVye97PzTmrZTa166Umtsl+vTirlrYI/Lhf2G9XVvLdTr+61W7vdzt5gbrc3WC6Xlku5jUZltZQfZpyBnehoSlMSuoo01NWRnVhPWxtpayWpz8WFlkhXpJjHkhYOqTCgQEElAk4fOQzoMGjDYAYLd5TYmquvp9RRgtswpXVd2LDUJY3f8ezLXmPB1puysODay3l/sVhYLJd6vp9R1ATLmDHaJMk4hsnRqIjAAgLzUUTAowpJxGOxpCS+LXAwMEKFwlM4RAxTKUrCcRaBuGhEIjARjwpYRKVxnaVEHJ06/ae+pmkd7P8KBxEMUqHQPzNF00Dz/3ZyTM8qAUVdRa67bjWVSkmSK8v9YnGz15sMhwvlclZREhSlYliCojKynJakvK43Xbfpuo1Uquv7c/nCfDYzymbW09lN3ztq1k5azaNW47BRPeu1T/udVT+722gcDHqHw/mb6+sHw+FarbzVrO526su5zCCZGFh6V5ObAjtMqCu2vmpra46+amtLCXEgx5o8kWeiDglpCKDCARUBNBSKI5AKg/EwYCOgRyI1kRwl1d2cMc5qG5awnuA2EuJeylzRpZGhnDWK6xm7KfM9U+s59kI+t1gq9jyvZJppRUlynEXTGo4rKCqjUTGKCCgiEZhEEAmGSatvh/AmoIRKMRJO0iBEh8MSQagUJeAYDYNcFFYoUiZxiYzqHJWU+QQbE6IoA8N0OEyFQv9k4v/v5jE1J08NUdN5KwWC03NFwDBbEPKmmTeMqcOjm8utNJsrzWbFtg2K1ggiThBmjC4mEk3X7fl+L5crm2bRNOdLxdVGY1QsbPj+tuft5vNn7eZFt33R61wOeleL87cW5/Yatb1262RxeLYyOlxY3Gq3ttuNo2HvoNca5dJzycTA0voJbck2dgvefik78VPbrrFmx5d0YU6KtQUiTYVNAtBRII4AKgKoCBBHIC0KWVEoQ2N1iVkwxI2UtpOO76blcVLaMoUtU9x1tK2ksm4pu15yt5Ad2no7IbcMbblQWK6Uep7XzGTyiYTDcxZNaTiuYpiCYVI0KkQRmcQFFFVIKsFxbwUcOsulZNUSJAHDWSQy1T7YSIQIBRkEUihy+tgS7yX0jK5aAq8xtIxhLAyToRA6+5/gQGdno+/eiL7zDj4zQwSDOBCMBmejMzeIQPDNu+Z3PjgYjlOUIwquLJsca/NcOWm3Pa/hukaM5iFII0mb5zxdHZTym/3OXDHfSafabrKbTi6Vcjud1n6rvlvIHRTyp7XK7bn+7fm5q/nB9dL81dLwemnxi9nqLwAAIABJREFUYnF4NOhdrI5ubW7s9nvbndbRfP9ytHA6190q5Vay7nLKXk0nj+uV67nOVa95Xi8dlDLbWXvFVudUtiGSSSJsEJBJRHQUjMNAHAZMJJzEIxkqWhXo+YS05sTXk9K6wW6b3J4jTpLixJZ3TGk/o0/SiY1k/LiW2ylme7rSNrT1anmtXuvnct1crmCaNscaFDWVYFQCl9CoGIVlEpNJYuq5fyvgMHm+5Dh5y5p2OqsUJaDo1Os2TZjx0agQjepMLKNpedvwdS0TV5ICH6cJHkVoCCRDQTIEUCBIh0I0AJCBIDkzi787g717A7nxJuMVDcxiQQAHARIEKAgkQYCBwwqOaRQRJwmNIiwulo1LhYSeFiWNJOIkYYmsowg5W+8WvWHNb2ftmqk0LHmYNjdLmYNW+bRZOS56p6X8vUH30eLw9nDuenF4tbxwsbxwa7R8vrR4urR4NBzsturb9ephv7ffae41Kkftxl6ltOllNjPufqV4NeheDdon9fKOn15LW6tpa2irDTmWYzEdDStoRMMiWhTUIoABA6loyMPDVRZd0LlNR9m25Y0Eu2UwOxY3sYV9Rzpw5MOUduDGx4687cQPyulxwZ1LqAPbWC0UNuuNhWJ5UCgXDMtkGIOm5Wg0juNSFBGRqEricZJQfy9LeivgsAWhnEqVHGeaUxVxnIbCeDDIwJFpiIiJRGgQZOGIQlIGzzkCn1FkV5ZMjpEIjItGOCTCwNMUPEiHQnQQoGeD9EyAmgngs9NU2ey0JHRaSB2DQSoMsJGwiEASCssorBKoyZKuxDk8b7NcgqGTAp9NKGldzhhS2dUKluJrXF6mGwl+OW3sltMnzfzNZvGqXrzTqd0fdO70Oxe99s253vGgu99vHw3njhfm9wb9jVp1pZhbLeTXS/mNor9dzI2LuU0vs+rYK0lry0sfVEqH1cJ2Pj1KGQu2Pm9rbV0sC1Q6huo4rBGYQaIWAScxKE1AZQZtC8Sixm0llb20tufIuyY/NriJJewnpcOUcuAohyntIBXfdaTtlLqfd3bzqY2Ms+w6c469Vq2tN9tdL5/TE1lFSbLcdIQzfbPECVIhcAnHEgzriG/HhVRjGC+RyBmGI0kqRXEwPB2FsTD8JooIgtOIOgWGmEhYQCIGE0tKYoJjRDwag8MMDMWgMAkAZDBIBALE7CwxM0PNzFIzATIYnLryp1l1PBiMhUA2AsXCIQYMsSDIQZAAgzIGJ2jCZmMJijLomMUyaUXOWXpGlx2F83Q+o7KeFKuo7Jwb3614N7vVO4P6nV79brd5r9++2aie1CrnvfZxv71ZLa5VCjud5rjbWq2Uhl56IZcdFXKjXHY1l90s+Dvl/Lhc2C3mx/nctu9t+9lxwd/00stJcy6ht+JCkSXSBGSioIZCBoHaJJYkkDQWyVFIi6cWdG7b0SZpfT+t7Tvyni3uO9JhSjl24ydu/NBRDhx131EnjryTUsdpc5JLHTcrW6V8O6GvV6p7g/m+X6zYybJlpUTRZGIGTeskqaKogmFiFIlBYJyOOW9JP4dEECbPJ0XR4LgpHCQAkGAoBr2pB6XC4Tf9FsEgHgiQgYCIRXU2pk3lNyhMgAARAqb/xWdnsRsz+Ltv4KCCwek4BA8EiECACr6JijDAGzM3C4JCBJTRiI6jOo7HCSJB0QbDOILga0paER2RychMWqRyIl1X+WXXPKjmL7v1273adad6t9e6aNf28tm9cuGk2xrXSgtZZ1TwN5rVUbkwyKTajtlPO8sFf62c366VxpXSdim/U8xPKsXdSmlcyG3nstu+t5Z1h3airYpFjnTxsAUHDCRkIJCNIS6BpYmoR0QqsehAjq1a8l4msZfW9lPyniMdOMpxWjvzEue+cZbVj13tIKXuO8rEkceOsp3Uxhn7uFHerZX6trlSzO/2+0vlajfrlS0rJQhJjjVjsQRFySgiYVERRSgAkHDC4t8OD6lKUQmW1Vlmqq4JKEpDUCwCvbHYQxA9nWpMo+WBADY7S0OQiGEKRUkkwUajBATib8KGQRwIEMEAGQhQgQAdDFLBIBkIUkGAAgA6CFCBIBUIkDMBahagAwADAAIIypGIgiAKgsgwIkejCYoyaNpm2bQspEQ2xZFZMZaTmIrM9Qxl3UseV/O32pXb7cpVq3zRLJ/Ui3slf79W3Knk5xyzlzRXS4WVarGdsipGvGpqLduYz6Y2q8X9bnPSrK4XvFU/s57z1vzsaja9mnEXbLMblxsiV2TINIHYSDiFglky6kYjGRzJU0QxRtRYsi+xq6aymzGOctZBOr7vyAcp+SgdP83qN3Pmzbx5ltFP3PhhSt535Imj7DrqVjK+4SS2s85O0R/5mSUvu1qpbjTbi8VKOZHIimJakhyeN2MxGUVkDFUITEDgOElab8nXii0IKUWxeH6aXeai0VgEikXCb7adhUIUCE6nXjgATKdeWDBAhcMcGpUIgsMwMgLh4RAOAkQoSAABcvoEA2QgQAQCZCBIBgH6dzjImQAxM0PNBmkAYACAD4elCCTCETEC8RAkwnCCJC2WSfJsWhZcPpZksAxLFMRYQxGGZnzTc45L/kW9eN0sXzSKh2XvoJI7bJR3q/mBnSiKXNPQh362k7KLcSmnCGVdaVmJoefutqoH/dZuqzZuVA5ajcN2Y6dUXHKdectoKUKFpfMxMktGnWjYhkEXh/IxPE+iJYqoM3RXZBfiwpqt7maMY98+KyRPPP04rZ1mtfNc4sxPnPmJcy9xmtZOs/qRGz9w5H1H2U2pW0l11VZHprrpu+N6abWYX8oXx73eZqvdSrklXc+pakaWkxynk6ROkRpJJmIxi+OSb8mdI6UoectKa5pKUSwM01B4WhQxLSzAA4EpH1NlhAi9WZ6IBYNkOEQjkemCOzQUxMAgBgZxMDg9P/DgLD4zQ8zO4tOBxz8X6wUCZCBAAQANAAwIxkCQDYEMBHIgyEOQEo3aDOOwTIqLZUUuzTNphsyxVJ4h6xK3ZGqb6eTEcw9zmbNi7qSc2ym6a15yI5deTFs1RSxKXDWuVHS1qMoFRfRFPi9xDV0epOyVgrdazK3m8xul0l67ddBpruW9TkKry2JN5MocnY8RWTKawSMZDPJJpMTgTY7u8exQElYSynZS38+Yx7515pvnvnXq6WdZ/SJvXBaMc087zWinGe3EjZ9l9dOMduAoB46658R3HG3NVEaGvJIy9xqVvVZjpVjY6XZ2+3MrtVonnS7E474spwTeZlkzFlNRNEHTJsu+LV8rliAUHSdv23GapsNhEgCmab7fm9RmCQCIhcMMDDGRyLR1erp3DQ+FiAhIRkA8HJrCQUKhGBxmECgWCdMgQAZmSCBAhgAcAKYBYjwYoADgzTMFLgzSAECGgjEI5JGIRpI2yzosk2Rpl6VchsoyZElg6hI3b2rbnntY9I+KudNi7ryUP60UtvLu0NF6RrwRl0oSV1HFoiT4IldSpYom5WTe52JFka2oYkURanG5pWsdI9GzrZ6p1xWhyMUKLFniYkWWzNNYkSFLHFVhyQpHtWV2SZNWdWXL1CeuceQlz3zn3LfO/cR5Vj/NaDc9/VbBuswbZ552mtZOXPU4pZ5l9NO0duSoB466n9J2U9qaJS+b0pKlbhf9/VZtvVzcbjbG3e5muz2fLxR1PacoGUlyBcFmGAVFVRxXCSLBvB3aikQQOdOspFImz7Mw/OZ6EQr9U0vDg8GpisbCMIdEGQSlIhARAnAAmK7rwkJBJHgDCd6goBCPIRKJiTjKwuFYKECHARIKYaEgGpxBgzMYECBCQQIEqPC0QxKMwRAFgXgoSMNhiUT1GJGgCStG2jHKIKJGNJIm0DIX62nKmpvcL/kn1dJpuXRaKp4U/b1idtVPzTt6My6XJdZnKZ+l8gJbUaSKIhdEvijyFUUoSVyep32G9GJkSRSaulpVhZLA1hWhoYhFni6yZI5EfAJpSuwgIfdUvqfyK0ltO2Xspc1jL3mRT12W3FvF1FXevira13nzzZMzrnzj0tMvsvHztHqWip+k1CNHPXKUfUeeJOWxo25Y8oopryS1JdsYpVPjeuV40B+3W6NyebFUbrluPh4valpGFFM8b7OsyTAKQRTfEsleQFFbFF1FMXleIggqHCZDIRoK/7PoiAQAahr+DIdpKMIiaCwC01CYDIcJMISBABYKosAsGpolwwADh/koLGAwj0AcFIqFASocIIBZPDiDATN4KEiEgiQITJ3JdCQUQ8LT5RUciigUoccIjcJ1PKpFI3E4ZCDhHE22FGkxaW5k3HE+u1/wD4q5/by3nbaXk3rfUisKl+MpnyU9hvQYymcZj4n5bKwoCRVZKEtsUWDKPFMW2JrMN+NqMy7XZL4m8a241NbkusxVxViVoxpCbGjKG66xkTa20ta+71xUvYtK9rKYviq7d2rZ+7Xs/UrqXtl5UHMfVlL3S86dgnU7Z13nzCvfuOUnLrKJ84x2mtaOU+pBUppY4tiSNy15zVJXbW1eV+ZNbVwpnM31D+f6q9Xqaq2+UCzWLMuT5awopkUxJQhJjo+TVMt7O2yCPIKoFKUzjMbEZIKgQBAPBugw+D9bsACAAkFqWiIQCjERmIURBkaoSAQPAWgwiALTtqQgDgQJEGCgkACDIgIJSDgGBkngXTJ4gwi8iwfeIYLvEqEZEgyQYIAIzpDALA0FWQRkEZCNwiIeVTBEwREFgVQE1JCwSxEdXV3NprcL/jjv7