Where's Your Money, Honey?

Friday, November 30, 2012 at 11:00 PM (EST)
Event Details
How much will you earn next month?
It's amazing, when I ask Stylists and other Beauty Pros "how much will you earn next month?" The answer is usually "I don't know" or "It depends". How much simpler would your life be if you were able to design and track your business so that you could KNOW how much you were going to make?

As a Hair Designer, it was one of my goals to be able to project my income for the next few months! And I taught my Stylists to be able to do the same! If I were in any other profession, I would have some idea of what I was going to make. Why not in this one? I knew I could always count on my bills coming every month, so I figured I should have a plan in place to be able to generate the income to take care of them.
From my experience, I find most Stylists don't know:
* How much they make each day, week or month
* How it compares to how much they made (or didn't make) last year
* What their true expenses are
* What their 'Average Client' spends and how to use that information to increase their income
* Other key numbers that could help guide and increase their business
* How much they made in tips OR what happened to them
If any of this sounds like you, I invite you to join us to 'Get your money straight'! This is a Beauty Biz U class that will help you begin to dig out of the confusion and disorganization that plagues many Salon Professionals. I'll keep it simple, easy to understand and we'll address many of the reasons we don't do it and offer some suggestions for turning your chaos into order around your money.
In addition, I'll share 3 ways to increase your income WITHOUT raising your prices!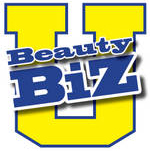 It's called "Where's Your Money, Honey?" and it's 'must have' training, if you want to succeed and grow your Beauty Business. Whether you work on commission, rent a space or own your own Salon, business is run by the numbers! You don't have to become an Accountant, you just need to understand a few basics and you're on your way! You could easily spend hundreds of $ to attend this type of training OR you can skip the training and continue to lose hundreds of $$!
If you're ready to change your business for the better and neither of those options work for you, there are 2 ways to join us for this exciting and informative Video class!
1) Sign up for this class, it's only $99 and promises to help you find money you already have, organize and better use what you're currently earning AND give you the confidence and insight to easily increase your income! The Video Training is sent to your inbox, to view (and re-view) at your convenience! As an extra BONUS, you'll receive a Daily Tracking Tool, an e-zine article with tips
about your money AND you can join us on the Beauty Biz U Group Coaching Call!
OR
2)Become a Member of Beauty Biz U! As a member, you'll receive this type of training each and every month for ONLY $49 a month! (It's crazy cheap, I know! I may come to my senses someday :) It's set up on auto pilot and each month you'll receive:
 an in depth Video Training that's designed to help you create a solid business foundation

the tools needed to support the training topic of the month

an e-zine article with tips to help you implement the topic

AND a Group Coaching Call, where you can ask your questions and gain further insight! (It's recorded, in case you can't attend live)
Businesses are run by the numbers! Let me help you better run yours!
The best part is you can watch and learn at any time!
For any additional questions, please email miki@beautysuperstars.com or call 301-518-4070.

When & Where

From the comfort of your home or salon




Friday, November 30, 2012 at 11:00 PM (EST)
Add to my calendar
Organizer
Miki Wright and BeautySuperStars.com
BeautySuperStars.com is dedicated to empowering Beauty Professionals by providing the tools, resources and training they need to be successful in the beauty industry.
Miki Wright, founder of www.BeautySuperStars.com, is a Salon Growth Coach who helps Salon Owners with Hiring, Training and Growing their Salon Teams.  Wright's former Salon and Day Spa, Fabulous Finishes, was selected as one of the "200 Fastest Growing Salons in the Country" by Salon Today Magazine – for three (3) consecutive years!!!  She is regarded as a Leader in the Beauty Industry; from her work as an Award Winning Hair Designer, highly respected Platform Artist, Competitor, Educator and a Business Coach who gets results. The youngest recipient of the Bronner Bros. "Legend Award", Wright is an Author and Speaker.  She is currently a Business Coach and Educator for Soft Sheen-Carson and was a Salon Market Trainer with Ulta Beauty.  In that position, she led her Salon team to "Club of Excellence" status in less than a year (one of the top 20 Salons in the country).  Wright is also a 'Mini-spa' and Anti-aging Consultant and helps Salons grow by incorporating those services and products.
Contact her at miki@BeautySuperStars.com or 301-518-4070