Walk A Mile - Kaua'i

Friday, April 15, 2011 from 11:00 AM to 2:00 PM (PDT)

Lihue, United States
Event Details
KAUA'I COMMUNITY COLLEGE will be hosting a Walk a Mile Event on Friday, April 15, 2011.  "A Walk a Mile in Her Shoes® Event is a playful opportunity for men to raise awareness in their community about the serious causes, effects and remediation to sexualized violence."
WHY WALK: Sexual violence affects not only women but men who care about women.  The walk is about getting men involved in putting an end to sexual violence in our community.  The Walk helps men better understand and appreciate women's experiences, gain a new perspective, help improve gender relationships and decrease the potential for violence.  It demonstrates that men are willing and able to be courageous partners with women in making the world a safer place.
ROUTE:  START from the One Stop Center around the Learning Resource Center bldg and END at the One Stop Center.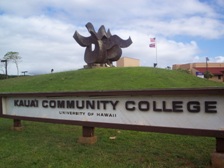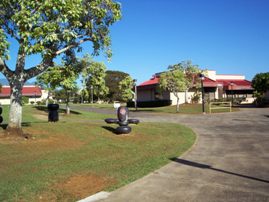 WALK INFORMATION: As an awareness campaign this event seeks to educate both spectators and participants about the causes of violence while introducing prevention and remediation strategies to help improve interpersonal skills.  Walkers -men/youth will receive a free t-shirt, lunch, and raffle entry!  Just do it. 
·         Men, women, and youth are invited to participate in this walk
·         Registration is located at http://kauccwalk11.evenbrite.com
·         High heels in all sizes will be available for all who register in advance and don't have their own
·         Marchers are encouraged to bring shoes if they can borrow, wear socks
·         Donations are accepted for shoe sizes 9 and above, drop off at OSC Room 105J
11:00 a.m. Complete Registration in the One Stop Center Bldg Lobby, park in the front of campus  
11:30 a.m. Pre-Walk Activities: D.J. Music - Videos, Info Booths, Free Massages, Raffle (Prizes), Shoe fitting, Slipper/Shoe decorating, Change into t-shirts, Pick up a sign, Learn about Available Resources, Take Pre-Test, Visit/Talk, etc. 
11:45 a.m. Program Begins: 1. Welcome-Chancellor Cox 2. Mayor's Office-(Proclamation)Al Castillo Jr.; 3. Coordinator's Mesg-Brian Alston; and 4. Pledge-Lt. Dan Fort    
12:00 p.m. Warm-Up Exercises, Max Klutke
12:15 p.m. WALK BEGINS and ENDS at approximately 12:30 p.m.  
12:30 p.m. Post-Walk Activities: Return Shoes, Pick up a Box Lunch, more Raffle (Prizes), Watch Video, Complete an Eval and/or Take Post-test, and Visit/Talk, etc.  LUNCH is included - Hawaiian plate lunch (mm.m.m...)
1:00 p.m.  Stay for Major Prize Give-away!  Apple IPAD and 2-night Stay at Camp Sloggett
1:30 p.m.  Closing Remarks - Acknowledgements      
2:00 p.m.  Wrap-Up
When & Where
Kauai Community College
3-1901 Kaumualii Hwy


Lihue

, 96766


Friday, April 15, 2011 from 11:00 AM to 2:00 PM (PDT)
Add to my calendar
Organizer
Kaua'i Community College
Kaua'i Community College provides a transfer-level liberal arts education, but also offers a variety of vocational and professional training programs. Four-year and graduate degrees are offered through the University Center.