Vital Conversations 2012: Your Energy Footprint - How does your home measure up?
Calgary, AB
Bummer! Sales have ended.
Unfortunately, tickets for this event are no longer on sale.
Event Details
Volunteers with facilitation experience are needed to assist as small group conversation guides.
If you are able to volunteer, please contact Linda: lford@thecalgaryfoundation.org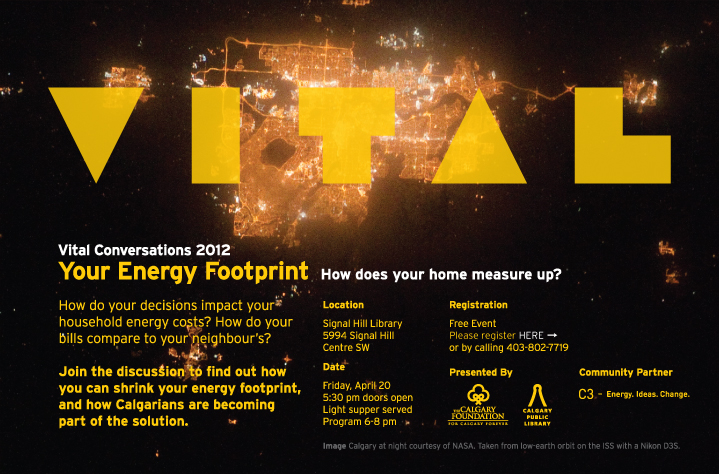 ---
Visit www.heatsave.ca  to receive a confidential report on how your residential water, gas and electricity consumption compares to your neighbours. Use Group identifier of VC.
To receive your report in advance of the April 20 event, please complete the questionnaire by April 10.
Or…bring your water, gas and electricity bills from January 2011 and January 2012 to the Vital Conversations event to have your annual energy consumption explained by the H.E.A.T. team.